12 Beautiful Lakes Near Calgary
By Fresh Tracks Canada
Published Mar 2, 2023
8 min read
Lakes are major attractions in Canada. A visit to Canada is incomplete without enjoying its beautiful clean waters. Calgary, with its beautiful landscape and scenic lakes, is a great place to travel, especially during summer. Indulge in adventurous water sports or just enjoy the serenity of the lakes in Calgary.
Nestled near the Canadian Rocky Mountains, Calgary is one of the most-liveable cosmopolitan cities in North America. With their cowboy spirit, Calgarians love the outdoors. Locals also enjoy live music events and happy hours at the end of their busy work days. The stunning landscapes and the vibrant culture make Calgary a go-to destination for those seeking a laid-back vacation.
The travel experts at Canadian Train Vacations create personalized trips for visitors to Canada. Many of our vacation itineraries start or end in Calgary.
Here is our guide to some of the best lakes near Calgary!
1. Sikome Lake
Located in Fish Creek Provincial Park, Sikome Lake is considered one of the best lakes in Calgary. It's only a short drive from the city. With over 200,000 visitors annually during the summer, it's an excellent spot for swimming, fishing, and boating. The lake has a beautiful beach — perfect for relaxing in the sun — as well as a large community area.
The lake is also one of the best swimming lakes near Calgary. It offers an on-site lifeguard station to help keep swimmers safe. There are changing rooms, playgrounds and concession stands to make it more enjoyable for visitors. If you're looking for a lovely lake near Calgary, Sikome Lake is worth checking out. The seasonal lake is open from late June to early September. What are you waiting for? Take your inflatables and enjoy swimming with your family!
2. Chestermere Lake
The Chestermere Lake area is considered the best lake community in Calgary. Located just 18 kilometres east of the city, this large and vibrant lake is perfect for swimming and other activities. With a variety of beaches, parks, boat launches, and more, Chestermere Lake is an ideal spot for families to have a great day on the water.
The lake is also home to many species of birds, fish, and mammals, making it an excellent spot for nature lovers as well. Visitors can take in the views from the shore or rent a boat and explore the lake further.
Fishing is also popular here. Walleye, pike, perch, and trout are among the types of fish found in Chestermere Lake. It is one of the best lakes for fishing near Calgary. During the winter, you can also try ice skating and riding snowmobiles. With its stunning scenery, wildlife, and recreational opportunities, Chestermere Lake is one of the best lakes close to Calgary for a great summer experience. There is some free parking available as well as paid parking spots ($10 per vehicle).
3. Ghost Lake
Located just north of the city of Calgary, Ghost Lake is one of the best lakes near Calgary for a summer escape. Boasting crystal-clear water, an abundance of wildlife, and a scenic landscape, this lake is the perfect destination for anyone looking to get away from the hustle and bustle of urban life.
Ghost Lake is a popular spot for boating and camping. Its calm waters make it an ideal location for swimming, while its deep depths provide excellent fishing opportunities. The lake is also surrounded by a beautiful forest, providing visitors with plenty of opportunities for exploration and sightseeing.
The lake also has a thriving community that enjoys coming together to enjoy all that Ghost Lake has to offer. On any given day, you can find locals out on the lake, swimming, kayaking, fishing, or simply relaxing and taking in the scenery. Ghost Lake also hosts several events throughout the year, such as boat races and fishing tournaments.
You can also enjoy camping in the Ghost Lake Camping grounds and explore the various activities offered here. You cannot pre-book your campsite, it is first come first serve. The fee for each campsite is $31 per night.


Keep reading or discover more travel inspiration in our brochure. This guide showcases our world-famous train journeys, with ideas for personalizing your Canadian vacation.
Download brochure
4. Frank Lake
Located southeast of Calgary near High River, Frank Lake is one of the best lakes close to Calgary. It is considered a top bird-watching spot in the area. It's a popular spot with more than 600,000 visitors annually.
Frank Lake is open for visitors throughout the year. Bird watchers and photographers can make use of the two blinds available on the lake to watch the birds and photograph them.
Summer is the best time to visit Frank Lake owing to its pleasant temperatures. During wet springs, the area might get flooded. And be considerate to the wildlife, and do not wander away from the designated path.
5. McDonald Lake
Located north of Calgary, McDonald Lake is one of the best lakes near Calgary. With its sandy beaches and crystal-clear water, it's a perfect spot to escape the hustle and bustle of the city. The lake is close enough to Calgary that it can be reached by car in about an hour. There are plenty of nearby campgrounds and recreation areas.
The lake is regularly stocked with fish and is often called the best lake fishing near Calgary. You can also hike there during the summer, from late-May or early June to mid-September or October. During the winter, some roads are closed due to extreme weather and only limited services are offered.
6. Glenmore Reservoir
Located just south of Calgary, the Glenmore Reservoir is another one of the best lakes close to Calgary. It is part of the more extensive Glenmore Reservoir system and is a large freshwater lake. Surrounded by lush green forests and with a beautiful view of the Rocky Mountains, it's no wonder why the reservoir is so popular among locals and tourists alike.
The Glenmore Reservoir is home to a wide variety of wildlife and is great for activities like canoeing, sailing, kayaking, fishing, and birdwatching.
The Glenmore Sailing Club offers sailing lessons on the reservoir. You can also rent a boat from them. Fishing, Sailing, rowing, and canoeing are allowed on the lake from May 1st to October 31st.
The lake has several trails and parks, perfect for family outings and picnics. Overall, the Glenmore Reservoir provides an excellent opportunity to escape the city and relax in nature, with easy access to downtown Calgary.
7. Quarry Lake
Outside of Calgary, near Canmore, Quarry Lake offers beautiful views of the Rocky Mountains. It is a popular spot for fishing, boating, swimming, and more.
Quarry Lake has something for everyone — whether you're looking for the perfect destination for a family day out or a romantic evening. If you're looking for one of the best swimming lakes near Calgary, then Quarry Lake should be on your list. Other than fishing and swimming, it is also a great location for a hike. The 3 km trail is an easy hike for beginners. The lake is open throughout the year, but it gets pretty crowded during the summer. There's also great amenities in this area, including a restaurant, and spa.
For non-residents, the parking fee for up to four hours is $20 during the peak season in summer and $10 during the off-season.
8. Johnson Lake
Located just 130 km west of Calgary, Johnson Lake in Banff National is well-known for its crystal-clear waters and scenic views. It's a popular destination for swimmers, boaters, and nature lovers alike.
The lake itself is surrounded by lush greenery and offers stunning views of the Rocky Mountains. You can enjoy numerous activities in and around the lake in summer and winter. With so much to offer, it's no wonder that Johnson Lake is a great spot to spend a day or weekend relaxing by the water.
9. Harvie Passage (South Channel)
Located in the city of Calgary, Harvie Passage (South Channel) is an excellent option if you are looking for somewhere near Calgary to take a refreshing dip. This river park is not a lake but it offers all the same activities. It has stunning views and there is lots to do, such as fishing, canoeing, kayaking, and windsurfing.
You can also explore the many trails around the water, which offers a unique urban experience.
10. Barrier Lake
Barrier Lake is located in Kananaskis Country, just west of Calgary, Barrier Lake is a popular spot for fishing, kayaking, and camping. The lake is large and surrounded by a forest of pine trees and rocky cliffs, making it one of the most picturesque lakes in the area. Do note that many people find this glacier-fed lake too cold for swimming.
The lake, which is in Bow Valley Provincial Park, has become a popular destination for those looking to escape from the hustle and bustle of city life and enjoy the beauty of nature. There is plenty of room for families to spread out on the sandy shore. The lake is also home to a variety of wildlife, including bald eagles, deer, moose, and beavers.
11. Lake Minnewanka
Located in Banff National Park, Lake Minnewanka is one of the best lakes close to Calgary. Its crystal-clear waters and stunning mountain views make it an ideal spot for fishing, canoeing, and kayaking. It's also a great place for a picnic or a romantic walk.
The lake is surrounded by a beautiful community full of wildlife and pristine nature. It's home to many species of birds and mammals, such as beavers, moose, bears, and elk. You can even see bald eagles flying overhead.
Lake Minnewanka is a fantastic place for those looking for some outdoor fun. This lake has something for everyone, from hiking to biking to fishing. Swimming in the lake is not a popular activity, as it is very cold. It does offer scenic boat cruises that are highly recommended. Its beautiful scenery and lush forests make it one of the best lakes near Calgary. The best time to visit the lake is during the summer, between mid-June to early-October.
12. Sundance Lake
Located in the Southwest part of the city, Sundance Lake is another of the best lakes in Calgary. It is a private lake that is for the surrounding community. Since it is a private lake, only members are allowed to visit the lake and enjoy the adjoining parks and other amenities. A member is allowed to bring 12 guests per house, per day, including children. So it is advisable to pre-register your guests to avoid a long waiting time. If you are a tourist wishing to visit the lake, you must acquire prior permission from the lake authorities.
The community around Sundance Lake is especially lovely, with plenty of nearby parks and trails for outdoor lovers. This peaceful neighbourhood offers plenty of places to explore, from hiking trails to swimming spots. It's also a great spot to enjoy a summer evening with its stunning sunsets.
Frequently Asked Questions
How many lakes are there in Calgary?
There are eight man-made Lakes in Calgary - Lake Bonavista, Lake Bonaventure, Midnapore, Sundance, Chapparal, Lake McKenzie, Auburn Bay, and Mahogany.
Which are the best lakes in and around Calgary
There are a total of eight best lakes near Calgary. Some of them include Lake Louise, Bow lake, and many more.
How many lakes are there in Alberta?
There are 21 beautiful lakes in Alberta.
Which is the Warmest Lake in Alberta?
Lake Newell is the warmest Lake in Alberta.
Which is the biggest Lake in Alberta?
Lake Athabasca is the biggest Lake in Alberta.
Discuss your Canadian train vacation with a local travel expert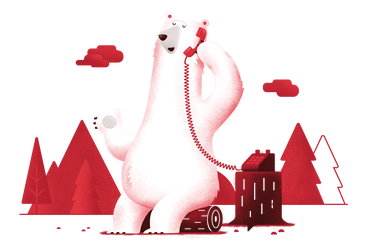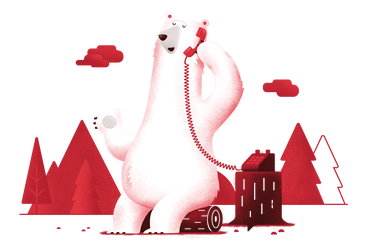 Current promotions
Sign up for special offers, monthly Canadian Insider tips, and vacation inspiration.