19 Fun Outdoor Activities in Calgary
By Fresh Tracks Canada
Published Feb 8, 2023
6 min read
Nothing compares to summertime in Calgary when you can enjoy the warmth of the sun and discover new outdoor destinations! Fun outdoor activities in Calgary range from skiing and snowboarding to biking and river rafting. There are also less active activities, such as shopping and exploring eateries. In addition to adults, Calgary provides a variety of fascinating outdoor activities for children.
Calgary, commonly called "Cowtown", is Western Canada's largest metropolis. It is Canada's third-most diversified city, with a plethora of entertainment and leisure opportunities. The travel experts at Canadian Train Vacation have helped many people plan trips with time in Calgary. Here is a comprehensive list of the best outdoor activities in Calgary that one must try. So let's get started!
1. Visit the Calgary Zoo
The Calgary Zoo, which opened in 1929, is a popular spot for family excursions in Calgary. This zoo has around 900 animals from all over the world. Travel through the gorilla rainforest, tour the grasslands to observe hippos in the water, or hike the Canadian Rockies to spot a grizzly bear.
African Spoonbills, Alexandrine Parakeets, and African Pygmy Goose are among the endangered species found here.
Hours of operation: 9:00 am- 5:00 pm
Cost: Around $144.95 for adults
2. Go to Calaway Park
Calaway Park, Western Canada's largest amusement park, is popular for its thrilling rides. It is a fantastic location for both kids and adults, with convenient access to thirty-two rides, a live entertainment area, a 3D cinema, Spray n' Play, a Haunted Hotel, and much more.
Hours of operation: 8:30 am- 5:00 pm
Cost: Around $49.95
3. Go horseback riding
While visiting Calgary, you must go horseback riding to get away from the rush and commotion of city life. Boundary Ranch, located in the stunning Kananaskis Valley, is an excellent spot for discovering peace and adventure.
Hours of operation: 10:00 am- 2:00 pm
Cost: $125.00
4. Ride the Canada Olympic Park zip-line
On this amazing zipline in Calgary, you can experience high altitude amid the lush greenery of the city. Step into your gear and test your zipline ability on the trainee line. When you're ready, ride the shuttle towards the peak of the sky jump tower and enjoy soaring high on the 1,640-foot monster line.
Hours of operation: 9:00 am- 5:00 pm
Cost: $44
5. Go skydiving in Innisfail
You can travel to the town of Innisfail, located about 118.6 km away from Calgary and enjoy the skydiving experience offered by Alberta Skydive Central. Soaring from a height of 10,000 to 14,000 ft. is a one-of-a-kind experience, unlike any other on the planet. Beginners can request a tandem dive, where you are strapped to an instructor.
Hours of operation: 9:00 am- 9:00 pm
Cost: $150 to $200
6. Enjoy Prince's Island Park
The Prince's Island Park is a 20-hectare urban park on an island in the Bow River established after Peter Anthony Prince. The Bow River Lumber Corporation constructed a waterway to transport logs from Kananaskis toward the Calgary sawmill, creating an island in the process.The park is a beautiful and well-known in Calgary and hosts several signature events throughout the year, such as the Canada Day event and the Calgary Folk Festival.
Hours of operation: 5:00 am - 11:00 pm
Cost: Free
7. Visit the War Monuments on Memorial Drive
Calgary's Memorial Drive is the city's busiest boulevard, flanked by trees, skyrises and skyscrapers. It was created to honor the courage and efforts of troops who gave their lives in the service of their country. This location has significant historical importance, making it among the city's most famous attractions.
Hours of operation: 24 hours
Cost: Free
8. Go paint-balling at Bragg Creek
Bragg Creek Paintball provides obstacle courses, bunkers, and mock tactical fields to enjoy a day shooting paintballs. A big picnic area allows you to take a well-deserved respite. You are welcome to bring your food to cook on the free propane BBQs.
Hours of operation: 10:00 am- 6:00 pm
Cost: $10 to $100
9. Take the kids to Sikome Lake
Sikome Lake is a man-made lake situated within Fish Creek Regional Park. It also serves as a swimming place, which is open as a public beach during the summer. Make sure you have a beach umbrella and a swimsuit on hand. It is the ideal summer vacation spot for families.
Hours of operation: 10:00 am onwards till 6:30 pm
Cost: $10
10. Go dog-sledding in Canmore
Dog sledding with Howling Dog Trips is a Canadian experience that you shouldn't miss when traveling in Canmore during the winter. An easy 1-hour drive from Calgary, it is a popular spot where visitors may enjoy the grandeur of the Alberta highlands while dog-sledding.
Hours of operation: 10:00 am- 4:00 pm
Cost: $150-$250
11. Snow tubes at Mt. Norquay
Enjoy a day of sliding and tubing with your family or friends on Alberta's biggest snow tube lanes on an inflated tube. Mt. Norquay is in Banff National Park, and is within a two-hour drive of Calgary.
Hours of operation: 10:00 am- 4:00 pm
Cost: $42.00
12. Water sports at the Glenmore Sailing Club
The Glenmore Sailing Club provides Recreation, Education, Social Events, and Racing to individuals of all ages. They have a Beginner Fleet for new racers to engage and learn. It is the only location in Calgary that offers sailing, disability sailing, canoeing, rowing, and kayaking.
Hours of operation: 9:00 am- 4:00 pm
Cost: $45.00
13. Ice skating at Bowness Park or Olympic Plaza
The Olympic Plaza, commonly known as Bowness Park, is a well-known park in Calgary that was built in 1988. It is famous for its ice-cold grounds and is a great place to cool yourself in the summer. The plaza also has a magnificent outdoor skating rink for both experienced and inexperienced skaters.
Hours of operation: 10:00 am- 9:00 pm
Cost: $10.00
14. Pick a pumpkin at Cobb's Adventure Park
Cobb's Adventure Park is family-owned, with activities for individuals of all ages. Their kangaroo petting zoo is their major attraction. If you visit in the fall, you may also collect a pumpkin from their patch. The activity farm sees major crowds during Halloween.
Hours of operation: 7:00 am- 9:00 pm
Cost: $20
15. Experience arts and culture during Alberta Culture Days
Alberta Culture Days is a chance to discover, explore, and enjoy arts and culture across the province through regional events and activities, both in person and online. More than 500 towns take part in Culture Days to raise the knowledge, accessibility, and involvement of Canadians in their community's arts and culture.
Hours of operation: September 23- October 16
Cost: Free
16. Picnic at Carburn Park
This expansive park on the Bow River is the ideal spot for a picnic. The picnic spots are pleasant and large — but do expect to hike in and out because they are fairly far from the car parking. This is a prime spot to enjoy nature for Calgary residents.
Hours of operation: 5:00 am- 11:00 pm
Cost: free
17. Experience nature in the city at McHugh Bluff Park
McHugh Bluff Park is situated on the edge of the Bow River. The park lies along the Bow River's northern bank and runs through the city center. It offers great views of Calgary's downtown. It is a favorite destination for runners, dog walkers, and hikers in Calgary.
Hours of operation: 8:00 am- 11:00 pm
Cost: free
18. Get lost in Bowden SunMaze
Bowden SunMaze is a Corn and Sunflower Maze and U-pick Farm in Central Alberta, halfway between Red Deer and Calgary. From mid-August to mid-September, roughly half a million sunflowers are being planted on the field for friends and family to enjoy. Most sunflowers grow to about six feet, although some types can grow to be more than twelve feet tall.
Hours of operation: 11:00 am- 5:00 pm
Cost: Around $11 for entry
19. Go for a ride at the Heritage Inn International Balloon Festival
This Festival has become a much-anticipated fall event for High River and the areas that stretch from Calgary to Southern Alberta. Balloon rides are available during favorable weather conditions.
Daily contest flights take effect at 7:30 in the morning and 5:00 in the evening. The balloon launch facilities are decided on the day of the flight since they are affected by the wind direction.
Time: 4:00 pm onwards
Cost: No fees are required to watch the Festival, but there is a charge for balloon rides
Frequently Asked Questions
Which is the best place for shopping in Calgary?
Calgary provides visitors with the option to purchase souvenirs that showcase the Western culture of the city and region, as well as sophisticated boutique products. Chinook Centre and Sunridge Mall are some of the city's top shopping attractions.
What are the best places for outdoor activities in Calgary?
Bowness Park, Carburn Park, North Glenmore Park, and many more are some of the best places for outdoor Calgary activities.
Which experiences are best for outdoor activities in Calgary?
Inner city hikes, hopping into the balloon festivals, and Ice skating is some of the best outdoor activities to do in Calgary Canada.
Where can I go when bored in Calgary?
The city is brimming with tourist attractions to overcome your boredom, including restaurants, cafes, amusement parks, and more. Calgary Zoo, Fort Calgary, Kensington Village, and The Hangar Flight Museum are all popular sites to visit. These are some of the best outdoor activities in Calgary.
How can I have fun in Calgary?
Calgary has a range of nightlife options from pubs to sports bars and nightclubs. During the day, there are fun outdoor activities like the Winsport Centre, where you can try zip-lining and mini-golf in summer, tubing and skating in winter.
Is Calgary great for outdoor activities?
Calgary is great for outdoor activities all year round. There are biking, hiking and water sports in the summer; and skiing, skating and tubing in the winter.
What is Calgary Known for?
Calgary is known for its oil industry and proud 'Cowboy' traditions. Calgary is among the best-known cities in Canada, owing to the Calgary Stampede as well as the city's role in the oil business. It also played host to the 1988 Winter Games, which contributed. Calgary, a large metropolis area, has a lot to offer as a location to live.
What are the traditions and cultures followed in Calgary?
Calgary's environment is as diverse as its people, manifesting itself in art, food, dance, fashion, movies, cycling activities, community theatre, and even pancake breakfasts.
What is the weather like in Calgary?
Calgary's climate is prairie-steppe. This means it usually has bright weather, even in the winter, and rainfall is usually limited to the summer. Summer rain is essential for the growth of wheat and grass on the plains. Because of its grassland setting, it has a windy climate. The winds in Calgary can sometimes take the shape of Chinook, a warm, dry, foehn-like wind that blows down from the Canadian Rockies. In the winter, the Chinook may elevate Calgary's temperature by 30 degrees Celsius in a matter of hours, giving great relief from the frequently brutal cold.
Which outdoor activities are offered during winter?
Skiing, Snowboarding, and many more are offered as outdoor activities to do in Calgary during winter.
Which outdoor activities are offered during summer?
Cycling, mountain biking, hiking and water sports are just some of the outdoor activities in the summer.
About Canadian Train Vacations
There is absolutely no greater way to travel through Canada than by rail. Canadian Train Vacations offers you the chance to explore the most popular locations and discover sites that cater to urban adventurers, nature aficionados, and everyone in between. We're a team of local experts based in Vancouver that has planned more than 25,000 trips to Canada for various travelers from around the world since 1996.
We combine our insider knowledge with your personal preferences to ensure that you have a seamless travel experience in Canada. Appreciate the breathtaking splendor of the Rockies, where alpine communities meet the famed National Parks of Banff and Jasper through the services offered by the Canadian Train Vacations.
Get a brochure
Includes sample trip itineraries, route maps, and insider tips.
Get Your Brochure
Have a question?
We can answer any questions or make suggestions.
Schedule a Call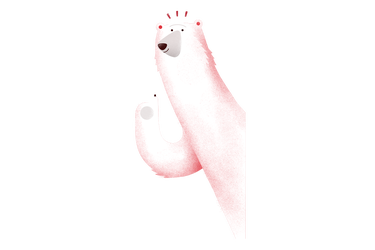 Current promotions
Sign up for special offers, monthly Canadian Insider tips, and vacation inspiration.