37 Free Things to Do in Montreal
Published Feb 27, 2023
10 min read
Montreal is a great place to visit on a budget. There are excellent cheap places to eat, it's easy to get around on foot, and there are lots of free things to do and see, especially in the summer when there's a different public festival almost every week. Even though there are many free things to do in Montreal in the summer, there are plenty of things to do all year long that won't break the bank.
The travel experts at Canadian Train Vacation help visitors plan trips to Canada. Many of the itineraries we create include time in Montreal. Here is a list of the top free things to do in Montreal that will make your trip memorable.
1. Explore The Mount Royal Park
Mount Royal, from which Montréal takes its name, is one of the popular free things to do in Montreal in 2023. Mount Royal Park, located on the triangular hill in the city's heart, was planned by the same famed architect who created New York's Central Park. A trip to the mountaintop lookout is worthwhile in any weather. Mount Royal Park is a popular destination not just for tourists to enjoy the scenery but also for picnics, relaxing by Beaver Lake, and playing sports. The park is accessible by the #11 bus or various picturesque walking trails; exploring it can take a whole day.
#1 Travel tip: Enjoy cheap eats
From bagels and poutine to pastries and sweets, Montreal offers lots of inexpensive food options. Head to the Mile End neighbourhood for tempting and affordable bites.


Athena McKenzie
Managing Editor
2. Wander Old Montreal
Start with one of the city's most popular tourist spots and beautiful neighbourhoods. Old Montréal is one of North America's oldest city centers, making it one of the best free things to do in old Montreal. It is a charming time machine with hints of Europe. Walk on the cobblestone streets along the St. Lawrence River, and enjoy the many free events held in its public spaces.
3. Saint Joseph's Oratory of Mount Royal
Even though it's the largest church in Canada and a pilgrimage site for the religious, the Oratory is also a beautiful place to explore. Admission is free. Do walk through the beautiful garden on the grounds next to Mount Royal on the Côte-des-Neiges side. Take pictures of the city from the two outdoor viewing levels as you climb the nearly 300 stairs to the top.


Keep reading or discover more travel inspiration in our brochure. This guide showcases our world-famous train journeys, with ideas for personalizing your Canadian vacation.
Download brochure
4. Barbie Expo
About a thousand Barbie dolls, dressed by Montreal's top designers, are on display at this year's Barbie Expo. It's a quirky and free thing to do when you're in Montreal. Open from Friday through Sunday at no cost to visitors.
5. Jean-Talon Market
The Jean-Talon Market is undoubtedly the top attraction in Montreal's Little Italy (Petite Italie). The Jean-Talon market has been delivering fresh local products and unique international goods to Montreal since 1934. The Jean-Talon market is open every day of the year, except for December 25, December 26, January 1, and January 2.
6. Old Port of Montreal
The Old Port's Quays are home to permanent and temporary art works that provoke contemplation. An immersive world premiere honoring the work of two famous artists is on now. Divina Dali on the Grand Quay, which includes 101 pieces of art, is a masterfully crafted Salvador Dali romp through Dante's Divine Comedy from Hell to Purgatory to Heaven. On a steamy summer day, it's one of the best free things to do in Montreal since it gives tourists a wholly unique view of Montreal as they watch the city grow.
7. Atwater Market
Atwater Market, or Marché Atwater as it is known locally, is a prominent food market in Montreal. Fresh fruit, butcher shops, cheese stores, a fish shop, and over a dozen specialty boutiques can all be found there. You can find fruits, vegetables, meats, seafood, flowers, spices, and many other goods in the Atwater Market.
8. Rue St-Paul
The oldest street in the city, Rue St-Paul, runs right through the middle of Old Montreal. This narrow street is made of cobblestones and is one of the city's most exciting free things to do in Montreal. It should be on everyone's list of places to see. This historic street led to the Fort or Commune, where the city was first built. In 1672, the path was first paved. Today, when people come to Montreal, they can walk down the narrow cobblestone street called Rue St-Paul and feel like they have stepped back in time.
9. Cathedral of Marie-Reine-du-Monde
The Mary, Queen of the World Cathedral (Cathédrale Marie Reine du Monde) in Montreal is a European-style basilica that is meant to look like a smaller version of Rome's St. Peter's Basilica. It takes up about a quarter of the space of St. Peter's Basilica, but offers some of its striking interiors.
#2 Travel tip: Get an attraction pass
For reduced entry fees to five attractions of your choice — plus additional savings and discounts —order a Passeport MTL.

Katherine Foxcroft
Product Manager, Tours and Vacations
10. Plateau Mont-Royal
Are you looking for the best bakeries, restaurants, and bars and want the best time? Mile End, part of the Plateau-Mont-Royal borough, is a fun-filled area north of Mont-Royal Avenue, home to some of the city's world-famous institutions. It's voted 5th trendiest neighborhood in the world.
11. Downtown Montreal Through Rue Ste.-Catherine
Saint Catherine Street, or rue Sainte-Catherine, is the heart and soul of downtown Montreal. This street runs east to west for over 15 kilometers (9 miles). It is the main street for business in Montreal. It has name-brand stores, boutiques, and restaurants. Nine Metro stops along this street go through many of Montreal's most popular neighborhoods.
12. La Fontaine Park
Unquestionably one of the most beautiful parks in the city, this one is known for its breathtaking vistas. Montrealers enjoy exploring the park's grounds, playing boules, and taking in free performances at its theater or skating on its rink in the winter. It has a large pond with a fountain in the summer and plenty of open areas for languid summer frolicking.
13. Enjoy Nightlife At Crescent Street
Even though Crescent Street is only three blocks long, it is one of the most famous streets in Montreal, and each year, thousands of people visit it. This popular free thing to do in Montreal is known for its hip restaurants, lively nightlife, art galleries, designer boutiques, and specialty shops.
14. Chalet Du Mont-Royal
This grand old white villa was built in 1932, and it has bay windows and paintings that show scenes from the history of Montréal. Look for the carved squirrels on the ceiling. In the summer, big bands play on the huge balcony. Most people come here for the fantastic views of downtown from the Belvédère Kondiaronk lookout in front of the chalet.
15. Explore Notre-Dame-de-Bon-Secours Chapel
Notre Dame-de-Bon-Secours is the oldest chapel in Montréal, but it is often forgotten because of the famed Notre Dame and St. Joseph's Oratory. The current chapel was built in 1771, but it stood on the ruins of a chapel built in 1655 that burned down. The chapel is free to visit, but there is a fee to get into the museum next door.
16. Place Jacques-Cartier
Many people consider Place Jacques-Cartier to be the center of Old Montreal. Cafés and eateries surround its public space. In the summer, the plaza, surrounded by European-style buildings, lively street merchants, and hundreds of people, feels like the pulse of Old Montreal. The most noteworthy monument in the area is the Nelson Column, completed in 1810 and dedicated to Admiral Horatio Nelson.
17. Musee Redpath
Founded in 1882, the Redpath Museum preserves and exhibits extensive collections of ancient and contemporary creatures, minerals, and (ethnological) artifacts from throughout the globe. It is an educational and research institution at McGill University.
18. Mile-End
Mile-End is one of the most diverse neighborhoods in Montréal. This neighborhood is home to several traditional cafés, pubs, and restaurants from numerous international populations in Montreal. Due to this cultural diversity, several excellent galleries, shops, and food stores exist. Greek, Italian, and Jewish groups historically dominated this neighborhood.
19. Parc des Rapides
Visit the Park des Rapides, which offers a view of Lachine Rapids. These tumultuous waters necessitated the creation of the Lachine Canal as they made navigation of the river by boat very difficult. While in the area, visit the Lachine district. This includes various historical remnants from nineteenth-century Montréal, notably the National Historic Site of the Fur Trade in Lachine.
20. Quartier des spectacles
The French name for this Entertainment District is the Quartier des Spectacles. It is the cultural center of Montreal and has the most extensive and varied collection of cultural venues in North America. The district has many festivals and events annually, which you can watch for free.
21. Leonard Cohen Mural
The mural of Leonard Cohen, a famous pop singer born in Montreal, has become one of the city's most well-known public art pieces. El Mac, an American street portrait artist, and Gene Pendon, an artist from Montreal, made the mural in 2017. It is 22 stories high and is located on the famous Crescent Street.
22. Saint Laurent Boulevard
Many Montrealers refer to Saint Laurent Boulevard as "The Main." The Saint Laurent Boulevard traverses Montreal's whole island from north to south. One of Montreal's most well-liked hangouts is The Main. Many restaurants, shops, galleries, and a thriving nightlife along Boulevard Saint Laurent.
23. Montréal International Jazz Festival
The Festival International de Jazz de Montreal (FIJM) was started by Alain Simard, André Ménard, Denyse McCann, and Alain de Grosbois in 1979. It is a non-profit organization. The FIJM aims to spread jazz and other related musical styles by making them more accessible to the general public and helping artists grow. While visiting, watch for this since the festival offers many free things to do in Montréal.
24. Complexe Desjardins
One of the most often visited public spaces in the city is the Complexe Desjardins, which is situated in the center of Montréal between the Quartier des spectacles and the city's underground system. A sizable public plaza hosts 200 events annually and is home to 100 shops and restaurants.
25. Chinatown
The Chinatown district in Montreal provides everything you need and more, whether you're seeking some of the most excellent affordable foods in the city, an Instagram-worthy drink before hitting up some karaoke bars, or you want to meander around some peaceful surroundings.
26. Casino de Montreal
In the Old Port of Montreal, near Park Jean-Drapeau, you'll find the Montreal Casino (Casino de Montréal). It is one of the ten biggest casinos in the world and the biggest casino in Canada. The casino's main structure has five levels, with elevators and escalators in the center of each floor. It's worth a visit to wander through the gaming floors.
27. Place d'Armes
Place d'Armes, first constructed at the end of the 17th century, has become a famous location in Montréal. Its buildings are impressive reminders of all the significant turning points in the city's history. Paul de Chomedey, "Sieur de Maisonneuve," the city's founder, has a statue there that has been there since 1895.
28. Parc Jean-Drapeau
Parc Jean Drapeau, the former site of Expo '67, is a sizable area spread over two islands in the St. Lawrence River, five minutes from downtown Montreal. Several free things to do in Montreal are available in the park, such as a multipurpose bike and hiking track, an aquatic complex, a beach, and public art. Picnicking, bird watching, and exploring the vast gardens are popular activities here.
29. Rue Sherbrooke
Sherbrooke Street, or rue Sherbrooke, in Montreal, is the second longest street in the city. There are many old buildings and mansions on Sherbrooke Street. Buildings on Sherbrooke Street have different styles depending on where you are on the street. It can be neoclassical, Victorian, or even neogothic.
30. Les Cours Mont-Royal
This building used to be a luxury hotel, but now it's filled with beautiful staircases, graceful columns, and airy chandeliers. You'll enjoy going from one shop to the next as you look at the beautiful staircase and part of the colorful ceiling of what used to be a palace.
31. City Hall
The Hôtel de Ville is one of the most impressive buildings in Montreal. It is in the middle of Old Montreal and features unique architecture from the French Second Empire. On the exterior, Montreal City Hall has fancy balconies, a big turret, and a nice mansard roof. In the evening, when hundreds of fairy lights illuminate the building, it looks even more impressive, making it one of the best free things to do in Montreal.
32. Bonsecours Market (Marche Bonsecours)
The Marché Bonsecours is a vibrant marketplace featuring artists, designers, and artisans from Québec. It was named one of Canada's top ten most beautiful heritage buildings. This grand structure served as Montréal's primary agricultural market for well over a century, and it has come to represent the city's golden age. The building has been renovated to include 15 shops (including the Quebec Craft Council), a café providing regional cuisine, event spaces, and an art gallery.
33. The Village
The Village is one of Montreal's liveliest and most fun free things to do in Montreal, stretching from the Beaudry Metro station in Ville-Marie via Saint Catherine and Amherst. The vibrant neighbourhood is one of the most important LGBTQ+ districts in North America and is a world-renowned example of an area that celebrates diversity.
34. Montreal Street Art
Montreal's street art perfectly reflects the city's artistic spirit and adds a splash of color to the already vibrant sidewalks. Montreal's urban art is gaining recognition because of annual events like MURAL Festival, which encapsulate this dynamic metropolis's spirit, culture, and community. Find free self-guided public art tours online.
35. Lieu Historique National du Canal-de-Lachine
The historic canal (it's been there for almost 150 years) is a fantastic place to go for a bike ride since it connects the Old Port to Lake Saint-Louis. Moreover, Time magazine once named the canal's bike route as the world's third most attractive urban circuit. Picnicking and renting canoes, kayaks, or even electric boats are just a few activities you can enjoy.
36. Rue St. Denis
Saint-Denis Street (Rue Saint-Denis) in Montréal is a busy thoroughfare that connects the Plateau Mont-Royal neighborhood with the Latin Quarter area. One of Montreal's busiest thoroughfares, rue St-Denis, never seems to sleep. The wide variety of restaurants, bars, cafés, boutiques, and shops makes this street appealing to visitors and long-time residents. The vibrant nightlife of St. Denis ensures that the boulevard remains busy far into the early hours.
37. Mont (Mount) Royal Cemetery
Mount Royal Cemetery is a beautiful place to stroll around the gravestones, meadows, and trails at your speed. The cemetery provides guided tours focusing on the site's history and the graves of notable Canadian people. If you are a nature lover, this is one of the best free things to do in Montreal.
Frequently Asked Questions
What is Montreal famous for?
The city is famous for its rich history and European style, as well as its food scene and its hockey team, the Montreal Canadiens.
What is the food that Montreal is known for?
People worldwide know Montreal for its Poutine, Bagels, and Smoked Meat Sandwiches.
Which month is best for a trip to Montreal?
The best months to visit Montreal are from March to May and September to November.
About the author: Louise Weiss is Director of Legendary Hospitality with Fresh Tracks Canada. Having worked in the Canadian travel industry for more than 25 years, she enjoys sharing her local expertise with visitors. She is based in North Vancouver and has spent time... Read more
Discuss your Canadian train vacation with a local travel expert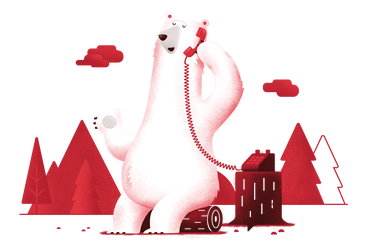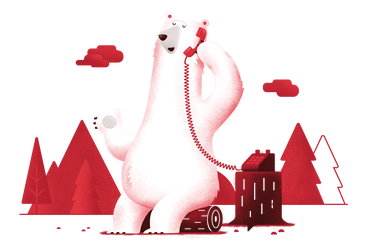 Current promotions
Sign up for special offers, monthly Canadian Insider tips, and vacation inspiration.