Best Summer Festivals in Montreal
Published Feb 24, 2023
9 min read
Comedy and music festivals are just some of the fun Montreal summer events. More than 2.5 million people visit every year to attend the city's festivals. The city is also home to some of Canada's oldest buildings and finest art galleries. It is often called North America's most European city. There are lots of great dining options too. Enjoy everything from fine dining to local favourites, like poutine.
For many, Montreal summers are a welcome relief after the cold winters. The long, sunny days and cool summer nights make it the ideal summer holiday destination. What better way to enjoy your outdoor time than attending the lively summer festivals in Montreal?
Without expert guidance, you may find it challenging to zero in on the top things to do in Montreal. The travel experts at Canadian Train Vacations help visitors plan their trips to Canada. Here are some top festivals in Montreal next summer.
The Ultimate Guide to Summer Festivals in Montreal 2023
Montreal sees a multitude of festivities during the summer season. Whether a comedy fest, a jazz musical, or a fireworks display, there is something for everyone! Every month of the year has a list of fun events to offer. However, the city becomes a haven of excitement and activity in the summer. Montreal festivals in summer are famous for their inclusivity and brilliant performances. Take a look at this month-wise guide to Montreal Summer Festivals 2023 (May-August).
Festivals in May
1. Festival des Musiciens du Monde
This festival celebrates the timeless beauty of music. It honours the traditions of different regions. Spectators can enjoy live folk music and dances. The Centre des Musiciens du Monde organizes online workshops open for mass participation. 2023 will see the 6th edition of this festival.
Date: May 19 - May 21
Main Attraction: Music and folk dances
2. Festival TransAmériques
Get a chance to watch innovative performances in contemporary dance and theater. This international festival is held annually over two weeks in different parts of Montreal. It showcases impressive works reflecting modern trends in present-day art.
Date: May 24 - June 8
Main Attraction: Dance and theatre performances
3. Montreal International Portugal Festival
This festival represents the Portuguese community in the city. Immerse yourself in the rich heritage of the Portuguese language and culture. Free concerts, traditional delicacies, and cultural parades are part of the festivities.
Date: May 26 - May 28
Main Attraction: Portuguese traditions
4. Festival Go Vélo
The Copenhagenize Index places Montreal as the world's 18th-best biking city. This week-long fest is a one-of-a-kind biking event. It is also called the Go Bike Montreal Festival. Experience the legendary night rides and cycling challenges.
Date: May 28 - June 4
Main Attraction: Car-free cycling and urban bike tours
5. St. Ambroise Montréal Fringe Festival
More than 800 local and international artists (music, dance, and comedy) perform at this festival. Le Plateau-Mont-Royal and the Fringe Park areas buzz with patrons and artists. They gather to watch the display of multi-disciplinary arts. Visitors can also expect dark comedy and drag queen acts.
Date: May 29 - June 18
Main Attraction: Musicians and street art


Keep reading or discover more travel inspiration in our brochure. This guide showcases our world-famous train journeys, with ideas for personalizing your Canadian vacation.
Download brochure
6. Suoni Per IL Popolo
This festival is Montreal's annual celebration of community-based, avant-garde music. Artists showcase more than 100 events across diverse genres. They include jazz, rock, improv, and twentieth-century classical.
Date: June 2 - June 25
Main Attraction: Music
#1 Travel tip: bring a resuable water bottle
Most festivals and events have water stations for attendees to fill up their personal water bottles.


Athena McKenzie
Managing Editor
7. Festival Yatai MTL
This festival unites the Japanese cultural and artisanal communities in Montreal. The four-day festival celebrates Montreal's cultural diversity. 'Yatai' in Japanese means food stall or shop stand. Visit the street food stands and shop for knick-knacks from the stalls. Witness the cultural programs depicting unique Japanese traditions.
Date: June 8 - June 11
Main Attraction: Entertainment and Japanese culture
8. MURAL Festival
The MURAL Festival in Montreal showcases exquisite urban street art and graffiti. It takes place in the busy Saint-Leonard Boulevard region. The festival invites renowned graffiti artists from across the world. Witness murals getting painted in real-time. Participate in guided heritage tours of various exhibitions across the city.
Date: June 9 - June 19
Main Attraction: Graffiti and urban art
9. Les Francos de Montréal
This music fest takes place in downtown Montreal. Renowned and aspiring French-language performers conduct live concerts. It is one of the free summer music festivals in Montreal in 2023. It comprises indoor and outdoor events. The performances feature various genres like rock, folk, and hip-hop.
Date: June 9 - June 27
Main Attraction: French musicians
10. Festival Eurêka!
It is a science festival organized to experiment, discover, and exchange ideas on recent technological and environmental issues. You can meet and converse with researchers, engineers, and scientists. It is the perfect forum for kids to build their enthusiasm for science. Make them participate in the games and discussions.
Date: June 10 - June 12
Main Attraction: Live educational events for adults and kids
11. L'International des Feux Loto-Québec
This grand festival is Montréal's most cherished fireworks display. Leading pyrotechnic companies around the world participate in the International Fireworks Competition. Experience the breathtaking views illuminating the city skyline. 2023 will see the 37th edition of this festival.
Date: June 29 - August 10
Main Attraction: Fireworks
12. Mtl en Arts
Explore the hugest open-air art gallery in Eastern Canada. This community event promotes local creativity and visual arts. More than 160 local artists express their works through different mediums. The festival includes expo sales. It also hosts interactive activities, such as live painting, musical performances, arts and crafts, and youth discussions.
Date: June 29 - July 3 (yet to confirm)
Main Attraction: Arts
13. Montreal International Jazz Festival
It is the most significant jazz music festival in the world. The Montreal Jazz Fest goes on for two weeks. It takes place at Place des Arts in downtown Montreal. The show has previously featured renowned artists like Bonobo, Ben Harper, Max Richter, Tanya Tagaq, Seal, and St. Germain. The show features over 150 concert halls and outdoor stages.
Date: June 29 - July 8
Main Attraction: Music
Festivals in July
14. Carifiesta
It is an annual carnival celebration honouring Montreal's Caribbean community. It is also called Carifête. This Canadian summer festival celebrates the vibrant Caribbean heritage and culture. Over 500,000 revellers witness the gorgeous costumes, steelpan performances, carnival themes, and lively processions.
Date: July 2 - July 31 (yet to confirm)
Main Attraction: Parades
15. TOHU – Montréal Complétement Cirque
The entire city (sidewalks, parks, and streets) transforms into a shared circus arena. Over 200 professional acrobats showcase their spectacular performances and balancing acts. This festival runs for ten days.
Date: July 6 - July 16
Main Attraction: Circus shows
16. Festival International Nuits d'Afrique
Watch the musical performances of artists from Africa, Latin America, and the Caribbean. This musical fest explores unique music genres, such as Afro-pop, psycho-tropical orchestra, Columbian cumbia, and mambo. Dance to the catchy beats and enjoy the ambiance.
Date: July 11 - July 23
Main Attraction: African culture
17. Zoofest
It is the most eccentric festival in Montreal. The event showcases never-seen-before concepts in comedy, theatre, and music. Zoofest has adopted an open-minded approach to its activities and programming since its inception in 2009. You can choose among 125 quirky performances, from burlesque and sketch comedy to theatre acts.
Date: July 13 - July 29
Main Attraction: Entertainment
18. Comiccon
It is a must-visit for pop-culture enthusiasts. This three-day festival brings together fans of comic book creators, science fiction, and fantasy writers. Film and television directors, writers, and producers attend the event too.
Date: July 14 - July 16
Main Attraction: Films and books
19. Just For Laughs Festival
This comedy festival features many events, including sets at outdoor theatres and street performances. The festival served as a launching pad for some of the comedy genre's most well-known performers. Jim Gaffigan, Louis CK, and Sarah Silverman have performed here in the past.
Date: July 14 - July 29
Main Attraction: Comedy shows
#2 Travel tip: find art with apps
Montreal has several art programs that use apps to help visitors have a more immersive experience of the city. One is the Cité Mémoire app, a guide to the outdoor video-projection installations that tell the story of the city.

Katherine Foxcroft
Product Manager, Tours and Vacations
20. Fantasia Film Festival
This renowned film festival features rare and eagerly-awaited film releases. The genres include fantasy, science fiction, horror, anime, and more. It features three weeks of entertaining cinema from over 30 countries. You can also participate in the Q&A sessions with the directors.
Date: July 20 - August 9
Main Attraction: Films
Montreal Summer Events in August
21. Montreal Pride
Also known as Fierte Montreal, this festival celebrates sexual and gender diversity. Participate in activities and events promoting the rights of the LGBTQ+ community.
Date: August 3 - August 13
Main Attraction: Pride Parade
22. Osheaga Music and Arts Festival
This festival brings together well-known and aspiring performers and bands. They specialize in indie-pop, hip-hop, rock, and electronic music. It is a three-day event. It is one of Canada's most recognized summer music festivals.
Date: August 4 - August 6
Main Attraction: Arts and music
23. Italfest MTL
This festival highlights the Italian community's culture and heritage through artistic performances and concerts. The National Congress of Italian-Canadians organizes it. Italfest MTL is home to many Italian-cuisine food stalls and cultural/folklore celebrations.
Date: August 4 - August 20
Main Attraction: Concerts, operas, and film festivals
24. The Montreal Highland Games
This festival is all about Scottish sports, music, and culture. The outdoor festival features Highland dancing, medieval battle, and traditional Scottish athletics. You can also listen to Celtic music and pipe and drum bands. 2023 will see the 47th edition of the Highland Games.
Date: August 6
Main Attraction: Sports
25. IleSoniq
IleSoniq is one of the many Montreal music festivals. Visitors can enjoy electronic dance and urban music. Renowned musical bands perform at this festival annually. Popular genres include bass, hip-hop, techno, house music, and synth-pop.
Date: August 12 - August 13
Main Attraction: Music
26. LASSO Montréal
This country music festival hosts noteworthy performances by top musicians and artists. Enjoy the live music surrounded by your near and dear ones. Local talents from Montréal and Québec and international performers perform at this festival.
Date: August 18 - August 19
Main Attraction: Live performances
27. Psicobloc
The Psicobloc Open Series features a free-climbing competition over a deep water body. Two climbers race up an 18-meter overhanging wall above a diving pool without protective gear or ropes. One misstep causes them to plunge into the pool. This sports festival also has a range of activities for families and kids, such as sunbathing and splash parks.
Date: August 18 - August 20
Main Attraction: Water sports
28. MUTEK
MUTEK is an electronic music and digital art festival in Montreal. It sets the bar for experimental music and interactive media. It is also known as the International Festival of Digital Creativity. MUTEK is a six-day event. It comprises brilliant audiovisual performances and theater arts.
Date: August 22 - August 27
Main Attraction: Music and art
29. Jackalope
Watch the most daring athletes in the world showing off their skills at skateboarding, bouldering, and other action sports. It is the most famous action-sport festival in Canada.
Date: August 25 - August 27
Main Attraction: Action sports
30. Festival of Fashion and Design in Montréal
Visit pop-up stores and attend the fashion shows organized during this festival. It is an annual celebration of creativity and trendy fashion. Real-time designing and live-art installations are the major attractions.
Date: August 25 - August 28 (yet to confirm)
Main Attraction: Fashion and design
Is it Worth Planning a Visit to Montreal in the Summers?
Montreal in summer is very inviting. The temperatures range between 80 and 100 degrees Fahrenheit. It is one of the best times of the year to visit the city. The summer months are between May and August. Although June and July may get hot and humid, it is still worth the visit. Moreover, you get to attend some of the world's best summer carnivals and events at this time. Summer festivals in Montreal, Canada, are well-known for their cultural heritage and celebratory atmosphere.
What to Pack for Montreal in Summer
Here are some things to pack for a Montreal summer tour:
A pair of shorts, jeans, or khakis are ideal for the daytime. Skirts and summer dresses are suitable for women.

Pack light cotton shirts and tops to enjoy the cool breeze.

Carry a cardigan or jacket since the nights may get cold.

The city's shopping malls and underground tunnels are air-conditioned. Hence, carry something to keep you warm.

Pack your sunglasses, hat, and sunscreen to stay protected from the sun.

Carry your swimwear if you plan to use the swimming pool.

It is wise to pack a light rain jacket to protect yourself from the occasional drizzles.

Pack comfortable, close-toed shoes for walking on paved cobblestone pathways and hiking tours.

Carry a pair of slip-on sandals or flip-flops for short-distance walks.
Frequently Asked Questions
Frequently Asked Questions
How many festivals are there in Montreal?
Montreal is Canada's cultural powerhouse. It hosts around 90 festivals annually. Locals and tourists gather around the large stages during these Montreal festivals.
What should I not miss in Montreal?
Do not miss the free festivals in Montreal's summer and the scenic walking tours. Visit the Jean Talon marketplace, bike, and explore the city neighbourhoods. Tour the botanical gardens and try watching a Canadiens hockey game live.
Name some popular summer sports in Canada.
The most played Canadian summer sports are lacrosse, soccer, rugby, golf, and baseball.
What are the most commonly spoken languages in Montreal?
English and French are the most commonly spoken languages in Montreal. French is the city's official language.
What music festivals are there in Montreal this summer?
Here are some popular summer music festivals (2023) you can attend in Montreal: Festival des Musiciens du Monde Suoni Per IL Popolo Les Francos de Montréal Montreal International Jazz Festival Osheaga Music and Arts Festival IleSoniq MUTEK
About the author: Katherine is Product Manager with Fresh Tracks Canada. Having worked in the Canadian travel industry for almost 20 years, she enjoys sharing her local expertise with visitors. She is based in Calgary and one of her favourite Canadian destination is the... Read more
Get a brochure
Includes sample trip itineraries, route maps, and insider tips.
Get Your Brochure
Have a question?
We can answer any questions or make suggestions.
Schedule a Call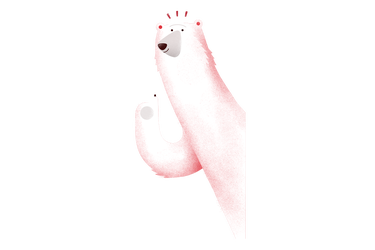 Current promotions
Sign up for special offers, monthly Canadian Insider tips, and vacation inspiration.