28 Outdoor Activities in Winnipeg
By Fresh Tracks Canada
Published Feb 9, 2023
8 min read
From snow mazes and river walks to historic sites, Winnipeg has a fun outdoor activity for everyone. Whether you're a nature enthusiast, an art lover, or a history enthusiast, this city is sure to be a memorable destination for you. With its diversity and rich cultural history, Winnipeg is a treasure trove of experiences!
There are fun outdoor activities in Winnipeg all year round - even during winter. Here are our top picks for outdoor activities around Winnipeg.
1. A Maze in Corn
A fun spot for its fall corn maze, the biggest attraction of Amaze in Corn (a farm with fun activities) is its annual snow maze. It was named the world's largest snow maze by the Guinness Book of Records. The snow maze is usually open towards the end of January and stays open till March.
This is a paid attraction. In 2023 A Maze in Corn opens on the 28th of January.
Open hours are:
Thursday & Friday 3:00 pm- 9:00 pm
Saturday 11:00 am - 9:00 pm
Sunday 11:00 am - 8:00 pm
2. Arctic Glacier Winter Park
Known as one of the best places to enjoy Winnipeg's winter, the Arctic Glacier Winter Park has a lot of activities to offer - skating, sledding, and even a horse-drawn wagon.
The Glacier Winter Park opened on the 3rd of December, 2022, and will be open till the 19th of March, 2023. Admission is free.
3. Assiniboine Forest / Harte Trail
The Assiniboine Forest is one of Winnipeg's most popular attractions. Also one of Canada's biggest nature parks, visitors have a great time exploring the pristine natural beauty of the place. Running through the Assiniboine Forest is the Harte Trail, which is part of the Trans Canada Trail.
4. Assiniboine Park
Assiniboine Park is more than just a park. The park has several major attractions, including a zoo, a nature playground, and a flower conservatory. The park offers many distractions, including workshops and events, guided tours, a cafe, and a restaurant as well.
With all that it has to offer, you can easily spend an entire day at the park. While admission to the park is free, some of its attractions are only accessible with paid tickets.
5. Back Alley Arctic
If you love street art, then the Back Alley Arctic is a great location to visit in Winnipeg. The Alley features plenty of street artwork — including a famous polar bear mural by Kal Barteski. (The alley is also known as Polar Bear Alley). You can take a walk, or even ride around the alley, admiring the many pieces of art covering the fences, the door, garages, etc.
6. Birds Hill Provincial Park
Does cycling amidst towering trees and magnificent ridges, dotted with pretty native wildflowers sound like something you'd like to do? Then head over to Birds Hill Provincial Park. This park boasts 22 sq mi of pristine nature.
Birds Hill Provincial Park offers many outdoor activities in Winnipeg such as camping, swimming, and fishing. Birds Hill Provincial Park also hosts the Winnipeg Folk Festival in July.
7. Bois-des-Esprits
Bois-des-Esprits is a 117-acre urban forest. Despite being one of the city's largest major riverbanks, it's still quite pristine in the parkland area.
There are five distinct ecosystems in the Bois-desEsprits: an oak forest, a river bottom, a grassland, a wetland, and an aspen forest. Bois-des-Esprits offers a lot of fun activities for visitors, including hiking and interestingly wood carving events.
8. FortWhyte Alive
If you want to connect with nature during your trip to Winnipeg, make sure you check out the programs at FortWhyte Alive. The Bison Safari by FortWhyte Alive is highly recommended — we'd even go so far as to say that your trip to Winnipeg would be incomplete without the Bison Safari.
9. Gardens at The Leaf
The Leaf is considered Assiniboine Park's most attractive feature. The indoor horticulture attraction has four biomes and six gardens. Each biome houses plants from different geological climates: the Mediterranean Biome, the Hartley and Heather Richardson Tropical Biome, the Babs Asper Display House, and the Shirley Richardson Butterfly Garden.
The Leaf is open daily from 9 a.m. to 9 p.m.
Admission costs $15 CAD for adults and $8.25 CAD for children.
10. Harbour View Golf Course and Recreation Complex
Why not add a nice game of golf to your trip to Winnipeg?
The Harbour View Golf Course and Recreation Complex is set against a beautiful background with a lot of natural beauty and sits on the bank of a human-made lake. There are many activities available at the Golf Course.
You have to book your slot in advance, and prices depend on the duration and dates of booking.
11. Journey to Churchill Exhibit at Assiniboine Park Zoo
The Journey to Churchill Exhibit at the Assiniboine Park Zoo is one of the most interesting experiences Winnipeg has to offer. It's probably the most interesting way to learn about northern animal life and climate change.
Some of the animals include Polar bears, Arctic foxes, and Reindeer, all in a naturalistic setting. Don't miss the Gateway to the Arctic attraction for a unique experience, watching Polar bears and seals swimming underwater.
12. Kendricks Outdoor Adventures
Kendricks Outdoor Adventures is one of the best outdoor activities in Winnipeg. They offer a lot of fun outdoor rentals, including bikes, skates, and kayaks too. If you want to experience Winnipeg with a thrilling twist, then do explore the options that Kendricks Outdoors Adventures has to offer.
13. Kilcona Park
Kilcona Park is less about spending time immersed in nature and more about taking part in fun outdoor activities. Some of these activities include golf, baseball pitches, and soccer pitches. A highlight is the disc golf course. There are also several walking paths around the man-made ponds.
14. Kildonan Park and pool
Located in northwest Winnepeg, on the shores of Red River, Kildonan Park is home to one of Canada's oldest outdoor theatres, the Rainbow Stage. This 70-acre park has other interesting attractions, such as an outdoor pool and the "Peguis Pavilion" with its own restaurant. Don't miss the park's special attractions, "Witch's Hut", which magically brings to life the popular Hansel and Gretel fairytale, and also "Bokeh" - an artwork installed by Takashi Iwasaki and Nadi Design.
15. Kings Park
Kings Park in south Winnipeg is very beautiful and picturesque. It features rock gardens and Chinese pagoda garden. It's the perfect spot for a peaceful walk. It also has a bicycle path for leisurely cycling.
16. La Barrière Park
La Barrière Park is the perfect place to go for outdoor activities in Winnipeg thanks to its pristine natural beauty and ammenties. This large 323 acre park is just on the outskirts of the city and is a great spot to escape the bustle of the city.
At La Barrière Park, you can go hiking, soaking in the beauty of the natural landscapes at your own pace. Located on the banks of the La Salle River, the park also offers facilities for canoeing and kayaking. Other activities include golf, cricket, and skiing.
17. Transcona Aquatic Park
The Transcona Aquatic Park is the first of its kind in Winnipeg — and is a popular attraction for locals and tourists alike. The park has many fun features, including four water slides, mini geysers, shallow water sprays, and a large beach-type entry pool.
It's open from June to September, 11 a.m to 7 p.m.
Admission is $7.50 CAD for adults and $3.35 CAD for youth age two to 17.
18. The Forks National Historic Site
The Forks, located at the junction of the Red and Assiniboine Rivers, has been a popular meeting place for over 6,000 years. Indigenous people, European settlers, and other immigrants have gathered, interacted, and traded at The Forks for thousands of years.
Today, The Forks is an exciting amalgamation of the historic and the contemporary, the cultural and the recreational. Some of the main attractions include the Human Rights Museum, The Forks Market, The Forks National Historic site, Balance of Spirit Within, and many more.
19. The Forks Historic Port and Riverwalk
The Riverwalk follows the riverbank from Esplanade Riel to the Manitoba Legislature. Along the way, there are interpretive plaques that share information about the area's history.
20. The Club d`escalade de Saint-Boniface (CESB) Ice Climbing Tower
Looking for a winter adventure in Winnipeg? There's no mountains but you can climb a massive man-made tower of ice.
This free-standing 20-metre tower of ice is created by volunteers and offers varying difficulty levels. Weeks and hours of operation depend on the weather conditions. There is a cost to access the tower
21. St Vital Park
St Vital Park, in South Winnipeg, is a popular attraction for its great trails. This scenic park is known for its pretty pavilion and its large duck pond. Along with the different types of ducks, one can see other varieties of birds too.
In winter, the park offers great cross-country skiing facilities and ice skating.
The park is open from 7 a.m to 10 p.m. every day.
22. Oak Hammock Marsh
The Oak Hammock Marsh is one of the best outdoor activities in Winnipeg for nature lovers. It's home to about 300 types of birds, 25 mammal species and many invertebrates. It's also home to also numerous varieties of fish, amphibians and reptiles.
Opening hours vary according to the season. In general, they're open to visitors from 10 a.m. to 4.30 p.m. There is a fee for admission.
23. Manitoba 150 Trails
The Manitoba 150 Trails is an ice path that extends for 1.5 km. It is for skating, sledding, and even playing hockey. The trail runs through The Forks, so you can also see a lot of the Forks' attractions, including its stunning architecture. The trail also has lighting at night, as well as warming huts — making it a magical, memorable experience.
24. Lower Fort Garry National Historic Site of Canada
Do you know where the first treaty between the Crown and the Ojibway and Swampy Cree of Manitoba was made? Lower Fort Garry. It was also a key trading center for fur as a strategic supply hub for Western Canada.
Today, Lower Fort Garry has been declared a historic site. It features a replica trading post, allowing you to step back in time. The site offers history walks and workshops.
The site is open all year round and requires tickets to visit.
25. Living Prairie Museum
Created in 1968, this nature preserve protects 13 hectares of prairie grass — a threatened habitat that has been greatly reduced. The preserve is home to over 150 types of wildflowers and grass varieties.
The Living Praire Museum is open to the public only during the warmer months. The museum opening hours can vary, but in general, it is open from 10 a.m. to 5 p.m.
26. Little Mountain Park
Little Mountain Park is yet another nature-lover's paradise that makes it one of the best outdoor activities in Winnipeg. In summer you'll be greeted by stunning flower-covered landscapes. In winter, the park turns into a winter wonderland with snow-covered fields.
The park is open every day from 7 a.m. to 10 p.m
27. Leo Mol Sculpture Garden
The Leo Mol Sculpture Garden is a picturesque escape from the bustle of the city. The garden is home to a number of stunning art pieces by celebrated artist Dr Leo Mol. Complementing the art installations are trees, ponds, flowers and other natural elements. Over 300 pieces of art dot the garden, making it an ideal spot to unwind. The garden is open daily from 9 a.m. to dusk.
28. Riel House National Historic Site
The Riel National Historic Site is a great stop if you want to add a touch of the historic to your trip to Winnipeg. The site is a celebration of the life and legacy of Louis Riel. Riel was a politician and activist who fought for the rights of the Métis.
The site offers many tours, including the house in which Riel's descendants lived until 1969. The park is open only in summer, daily from 9.30 a.m. to 5 p.m. Admission is with a paid ticket.
Frequently Asked Questions
How can I have fun in Winnipeg?
Having fun in Winnipeg in winter is easy - there are so many festivals and events, it's hard to ever have a boring day. Winnipeg is also the site for many heritage sites and cultural attractions too. And if nothing else, you can always spend a day at The Forks - it always has something fun to offer.
What outdoor activities are popular in Winnipeg?
Winnipeg is popular for its natural beauty and heritage. So, among the most popular outdoor activities in Winnipeg are heritage walks and wildlife tours.
What is free in Winnipeg?
Besides the riverside walks and attending the festivals, Winnipeg also offers free public art tours. The Arctic Glacier Park is free too.
Get a brochure
Includes sample trip itineraries, route maps, and insider tips.
Get Your Brochure
Have a question?
We can answer any questions or make suggestions.
Schedule a Call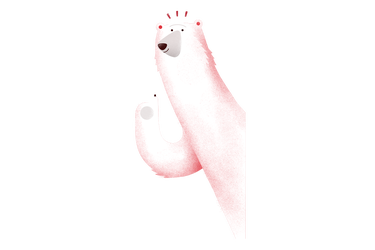 Current promotions
Sign up for special offers, monthly Canadian Insider tips, and vacation inspiration.