Top 17 Summer Festivals in Canada
Published Feb 14, 2023
11 min read
From Toronto International Film Festival to the Montreal International Jazz Festival, summer festivals in Canada are a great way to explore the country. Canada is best known for its scenic landscapes — its snow-capped mountains, pristine grasslands, lush forests, arctic tundra, and clear lakes all make Canada a popular tourist destination. But its summer festivals also add to any vacation.
Canada is the land of festivals. There are popular festivals all year round. Canada summer festivals have global audiences, both the prestigious film festivals and the smaller musical events. Most of these festivals take place during the summer when the weather is warm and sunny.
While there are popular festivals all year round, most take place during the summer when the weather is warm and sunny. Canada summer festivals have global audiences, both the prestigious film and cultural festivals and the smaller musical and community events. As Canada is the world's second-largest country, it is a mammoth task to tour the whole nation. Our team of travel experts at Canadian Train Vacations is here to help. We've listed some of our favourite events across the country. Read on to learn about the top Canadian Summer Festivals.
1. Great Okanagan Beer Festival
The Great Okanagan Beer Festival is a three-day Canada summer festival celebrated annually every May in Kelowna, British Columbia. The festival, which takes place on the shores of gorgeous Okanagan Lake, brings together 60 craft breweries pouring 120+ types of beer and cider.
Food trucks, music bands and patrons make this festival memorable. Enjoy the great food and fun games with fantastic brews. Sipping your beer in a lake setting with a lush mountainous backdrop, you are bound to enjoy this three-day Canada summer festival. Do note that the tickets sell out fast. Pre-book your tickets to celebrate the views and the brews.
2. Poutine Fest Ontario
The touring food-truck festival features the best poutines from Eastern Canada. More than 50 poutine outlets and top food trucks participate in this event, with dates around Ontario. Dig into the gooey goodness of poutine, the traditional Canadian dish, in unique variations.
Whether it is the original French fries-drenched-in-cheese-curds-and-gravy or the more improvised gourmet versions with numerous toppings, your tastebuds will crave more. Entry is free for Poutine lovers, making it all the more enjoyable and delicious.
3. Spock Days
Visit the "Star Trek Capital of the World," Vulcan, Alberta, during the second weekend of June every year to experience Spock Days. If you are a Star Trek fan, you'll love this fun weekend.
Start your Saturday with the Market Street Pancake Breakfast. Watch the Town of Vulcan Parade to see spectacular floats and people dressed in Dr. Leonard 'Bones' McCoy or Lieutenant Kyle costumes. The tourist centre in Vulcan has a Star Trek theme and a replica of the Starship Enterprise.
Kids and family members can have fun at the Family Funfair, playing games and enjoying numerous shows. Try food and beer from the local vendors and participate in family games as a team.
The ticket prices for the Family Funfair are $10/person or $20/family. For the slo-pitch tournament, it is $450/team of 10 players for a minimum of 4 games. Fireworks top it all off.


Keep reading or discover more travel inspiration in our brochure. This guide showcases our world-famous train journeys, with ideas for personalizing your Canadian vacation.
Download brochure
4. Vancouver Dragon Boat Festival
Vancouver is one of the world's most diversely populated cities. Its iconic Dragon Boat Festival is a community outreach program aiming to celebrate Chinese culture and promote intercultural harmony.
The internationally renowned Dragon Boat Festival starts in False Creek in June every year. The three-day festival features dragon boat races, cultural events, fine arts exhibitions, themed food and music. Skippers and paddlers from all age groups participate in the race, and the visitors come from all over the world.
Take public transportation or cycle to the event to avoid crowds. There are numerous viewpoints to get the perfect view of races. The Olympic Village Waterfront and Concord Pacific Place offer the best views. Admission is free; however, you need to pre-register if you want to participate with a team.
Travel tip: pack your day pack wisely
A long day in the sun at a summer festival can result in sunburns and worse. Be sure to bring sunscreen, a hat and a resuable water bottle. A portable charger for your phone could also come in handy.


Athena McKenzie
Managing Editor
5. Montreal International Jazz Festival
Montreal, Quebec is the go-to place in summer for music lovers. The Festival International de Jazz de Montreal presents more than 650 concerts, featuring 3,000 artists from around the globe. Among the 650 concerts, over 450 are free outdoor performances. The others are presented in indoor jazz clubs and amphitheatres.
The 10-day-long festival gets over 200,000 visitors from more than 30 countries. The festival usually takes place at the end of June and lasts 10 days (in 2023, the festival is on from June 29 to July 8).
For most outdoor concerts, admission is free. For indoor concerts, you will have to book your tickets in advance. Click here to learn about the various performers and book your tickets.
6. Royal Nova Scotia International Tattoo
The Royal Nova Scotia International Tattoo is a week-long event held in Halifax, Nova Scotia. The event features military demonstrations, highland dancers and bagpipes. The "Bond of Friendship" is a recurring theme, and themed tattoo performances are included every year in the event.
Over 2,000,000 spectators enjoy the Royal Nova Scotia International Tattoo every year. It takes place in venues across Halifax, featuring thousands of performers from numerous countries.
You can pre-book your tickets. The price ranges from $26 to $69 based on the category. For an insider's glimpse into the proceedings, book a backstage tour as an add-on at $20.40 per person.
7. Quebec City Summer Festival (FEQ)
Festival d'été de Québec (FEQ) is a world-class music festival bringing together music lovers from around the globe. The 11-day-long festival puts on over 300 outdoor performances across Quebec. Performing bands from diverse genres like rock, punk, hip-hop, classical, and many more entertain the audiences.
This started as a small festival, but after much media attention, it has emerged as an epic event featuring international stars and audiences. It sees around 1.5 million people attending, from around the globe.
People above the age of 11 need entry tickets, valid for all 11 days. Entry is free for children under 11 years of age. One adult with a pass is allowed to bring two children. Passes come in five categories and start from $130.
Insider tip: get to the shows early to avoid the rush.
8. Complement Cirque Circus Festival
The Complement Cirque Circus Festival in Montreal is for anyone who loves the circus. It is one of the best summer festivals in Canada for families. The 11-day-long festival features talented circus performers showing off their incredible skills at different locations in the city.
The festival takes place in July every year and brings together people passionate about circus arts. There are some free shows in outdoor venues. You can book tickets to the paid shows online. The most economical option is to buy multi-show passes.
9. RBC Bluesfest (Ottawa Blues Festival)
According to Billboard magazine, RBC Bluesfest is among the world's top-10 outdoor music festivals. The epic festival takes place over two weeks in July at LeBreton Flats in downtown Ottawa. Be one of the 300,000 music fans, dancing to the tunes of over 200 musical acts from Canada and around the world.
The 2023 lineup includes Billy Talent, Black Joes Lewis, Foo Fighters, Mumford and Sons, Ludacris, Robert Plant and Alison Kraus, Shania Twain and so many more artists on multiple stages. Also, enjoy local food and drinks from the vendors.
Book your tickets in advance to avoid disappointment. Ticket prices start from $95 but are subject to change. The 2023 festival is July 6-16; the 2024 dates TBA.
10. The Calgary Stampede
One of Canada's most famous festivals, the Calgary Stampede is a big rodeo western event that takes place in July every year. The Stampede is a major part of the Calgary's cultural identity.
Millions of visitors enjoy 10 days of rodeos, a parade, pancake breakfasts, displays in the BMO Centre, the Makers Market, Powwow competitions, agricultural competitions, races, parties and concerts at the Calgary Stampede Grounds. The Midway is a highlight with all kinds of carnival-type rides and games. The rodeo features bull riding, barrel racing and chuckwagon races followed by stage show and fireworks.
Visitors also experience the music of country legends and rock stars on the Stampede stage. Tickets packages are available, starting at $66.
For first-time visitors, Calgary Stampede's organizers have the following advice:
Buy your tickets in advance.

Don't forget your western wear.
11. Just For Laughs Montreal
One of the largest international comedy shows, Just For Laughs takes place in Montreal, Quebec, every year for two weeks in July. It features a long list of comedy shows in both English and French. Non-verbal shows like acrobats and pantomimes are also included in the festival.
Performers entertain audiences with vocal and visual comedy shows in several nightclubs and theatres, as well as at outdoor venues. Talent scouts and agents gauging talent for the entertainment industry may also drop by. This is the place to be for artists wishing to take the industry by surprise. Big names Kevin Hart, Amy Schumer, and Jimmy Fallon reputedly got their starts here.
For assured entry, pre-book your passes for indoor shows. Buy combo passes for more shows to get discounted prices, starting from $109 for two shows.
12. Winnipeg Folk Festival
If you love music that tells stories of history, life and culture, the Winnipeg Folk Festival at the Birds Hill Provincial Park is for you. For almost 50 years, people have been gathering for this celebration of local and global music, ranging from indie rock to electronic to Celtic. Now, the Winnipeg Folk Festival attracts more than 70,000 international music lovers each year. In 2023, the festival features a brand new main stage with improved lighting and sightlines, plus it is made of 75% recycled materials.
Held during the second week of July and spanning four days, the festival hosts more than 70 artists from Australia, Iceland, Ireland, the United Kingdom, the Netherlands and many other countries.
This is a busy, popular event. Tickets must be purchased beforehand at their office or online. Tickets are available for each day or as a combo. Book more and spend less to enjoy a magical weekend!
13. Dawson City Music Festival
Dawson City in the Yukon hosts "Canada's tiny, perfect Festival" — the Dawson City Music Festival — in July (2023 dates are July 21-23). The 2023 festival features 13 artists and 8 shows at 3 venues in the city: Palace Grand Theatre, St. Paul's Anglican Church and outdoors at Front Street Gazebo.
This is one of Canada's niche festivals, and it has been presenting world-class grassroots music performances since 1979. It's also a wonderful opportunity to experience Dawson City's Klondike hospitality. The outdoor concerts at Front Street Gazebo are free of cost, while tickets are required for the other two venues.
14. Edmonton International Fringe Theatre Festival
Held annually in Edmonton, Alberta, the Edmonton International Fringe Theatre Festival is North America's largest and longest-running fringe event. The 10-day August event presents more than 200 shows featuring over 1,600 performers at theatres across Edmonton. There is something for everyone at the Edmonton International Fringe Theatre Festival — and it's very popular: attendance averages over 655,000. In 2016, an impressive 850,000 tickets were sold.
While some performances take place in permanent theatres in the charming Old Strathcona neighbourhood, other performances are outdoors and in venues converted for the festival.
The festival offers numerous free and ticketed shows. You can book your tickets online.
15. Canadian National Exhibition
The very first Canadian National Exhibition (CNE), then known as the Toronto Industrial Exhibition, took place on September 5, 1879. Less than a decade later, the Canadian National Exhibition — known locally as "The Ex" — was considered Canada's Greatest Fair.
More than 140 years later, the CNE is still considered Canada's Greatest Fair. This annual event takes place over two weeks at the end of August in Toronto. More than 1.4 million visitors attend annually to see the agriculture, science, and engineering displays and to have a lot of fun. Shopping, live entertainment, sporting events, a casino and carnival with more than 60 rides and 100 games make this an exciting event for the whole family. In addition to sampling the many great culinary options at the huge indoor food court and at food trucks, you'll also see many unusual food creations at the food stalls on the Midway.
Entry tickets start from $20 and are free for children under four years of age. You can get your handstamp and use that to go out and come back in throughout the day. Parking costs from $20 to $30 but using public transit is recommended unless you plan on arriving very early to get a coveted parking spot.
16. Toronto International Film Festival
What started as the modest Toronto Film Festival in 1976 is now the world-famous Toronto International Film Festival (TIFF) and one of the notable summer festivals in Canada. The 11-day-long festival is held in September every year in Toronto, premiering over 400 global films from 83 countries.
With over 480,000 visitors arriving in Toronto for the event, TIFF has become one of the world's largest public film festivals. Among the TIFF awards announced each year is the People's Choice Award for a feature film. Based on the public's ratings, a People's Choice award at TIFF is considered an indicator of potential Academy Award success. For example, Life is Beautiful (1998), Slumdog Millionaire (2008), La La Land (1016) and Green Book (2018). In 2022, the People's Choice Award went to Steven Spielberg's semi-autobiographical The Fabelmans.
To the enormous excitement of movie fans, many of the actors and directors also attend the screenings. People gather with phones ready at the Bell Tiff Lightbox entrance hoping for a glimpse a star on the red carpet.
If you're into celebrity spotting, some of the stars do a little shopping while they are in the city, most notably in Toronto's Yorkville neighbourhood.
17. Halifax International Busker Festival
For a whole lot of fun in the beautiful Maritime city of Halifax, Nova Scotia, put the Halifax International Buster Festival on your travel itinerary. The annual event is held at the Halifax waterfront at for six days at the end of July.
Buskers (aka street performers) from around the world show off their talents and skills: diverse music, acrobatics, stand-up comedy, jugglers and much more. It is a culturally rich experience that draws more than 500,000 people from all over the world. There is also a midway with carnival rides and vendors offering food, clothing, jewellery and more.
Watching the performers at the Halifax International Buster Festival is free but you can (and should) tip the performers by putting some money in their hats. There is an entrance fee for midway.Plan your travel and accommodations early to avoid the rush.
Final Thoughts
Canada has a lot to offer when it comes to festivals and celebrations, and summer is the best time of year for festivals. Many of these events provide insight into Canadians and their traditions. Whether music, food, drinks, theatre or carnivals, summer festivals in Canada have something special for everyone.
To make the most of your vacation in Canada, plan your itinerary to attend a festival or celebration. The travel experts at Canadian Train Vacations can help you plan a perfect vacation complete with a festival or two so you can get the most out of your trip.
Frequently Asked Questions
What are the 3 holiday traditions in Canada?
Canadians celebrate numerous festivals, thanks to their cultural diversity. While these festivities are diverse, some traditions remain the same. Three holiday traditions in Canada are giving gifts, enjoying celebratory meals, and giving back to the community through donations and volunteering.
Which is the most popular festival in Canada?
The Montreal Jazz Festival, Just For Laughs, and the Calgary Stampede are some of the most popular festivals in Canada. Edmonton Folk Festival and Toronto International Film Festival are very well known.
About the author: Carolyn Camilleri is a Contributing Writer with Fresh tracks Canada. A magazine writer and editor since 1996, she loves the discovery that comes from travel. Her work has appeared in several Canadian travel publications, including Where Victoria, Harbour... Read more
Get a brochure
Includes sample trip itineraries, route maps, and insider tips.
Get Your Brochure
Have a question?
We can answer any questions or make suggestions.
Schedule a Call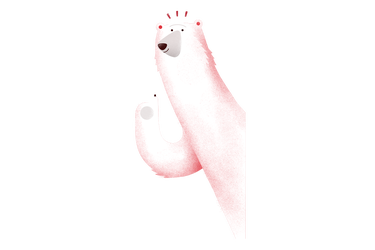 Current promotions
Sign up for special offers, monthly Canadian Insider tips, and vacation inspiration.