Film Locations to Visit Across Canada
Published Sep 2, 2022
4 min read
Tour your way through Canada's top film locations.
September in Canada means it's time for the Toronto International Film Festival — known as TIFF to locals. While celebrity sightings can happen all year in Toronto, hanging around the city's hot spots during TIFF is an annual activity for film fans, as is gathering at theatre entrances to see the stars walk the red carpet.
Canada's claim to film fame goes well beyond TIFF. For decades, directors and producers have filmed their big projects here— though these places in Canada often "act" as different international locales. They are usually very scenic, making them great places to visit on your trip to Canada.
Here are our top film locations in Canada, along with a few of the movies filmed there.
Niagara Falls is a world-famous destination for the breathtaking beauty of the waterfalls and the many wineries, vineyards, and orchards in the area. It is also a highly recognizable film location (1)and has a long list of movie credits to its name, such as Superman II (1980) with Christopher Reeve and Margot Kidder and the classic Niagara (1953), starring Marilyn Monroe and Joseph Cotten.
But the thundering waterfalls are not always featured in the movies. Niagara on the Lake was the setting for much of the action in The Dead Zone (1983), the sci-fi thriller based on Stephen King's novel. In The Recruit (2003), Niagara on the Lake was transformed into a town in Virginia and the setting for an abduction.
Discover the Niagara region: Canadian History and Culture by Rail Tour.
Spectacular Banff National Park (2) is a paradise for adventures in the Rocky Mountains — and is also the setting for many movies. They may be some on this list that surprise you. For example, the classic Dr. Strangelove or: How I Stopped Worrying and Learned to Love the Bomb (1964), directed by Stanley Kubrick and starring Peter Sellers, was filmed in Banff, as was the epic TV soap opera Another World (1964-1999).
Banff was also a location for filming Due South, the comedy series (1994-1999) about a Royal Canadian Mounted Police constable in Chicago.
One of the biggest productions to ever shoot in Banff is HBO's wildly popular Game of Thrones series.
Explore the Rockies: Canadian Rockies by Rail
The University of British Columbia
With so many things to see and do, Vancouver is an exciting place to visit at any time of the year. It's also home to one of the most beautiful university campuses in the country: University of British Columbia. The Museum of Anthropology, UBC Botanical Garden, Nitobe Memorial Garden and Pacific Spirit Park are just a few campus highlights. It has also been a filming location for many movies, including Battlestar Galactica (2003), The Butterfly Effect (2004), and Fifty Shades of Grey (2015). Three of the 13 X-Men movies were also filmed there: X2: X-Men United (2003), X-Men 3: The Last Stand (2006), and The X-Men Origins: Wolverine (2009).
Were you a fan of the Smallville series (2001-2017)? Central A&M Kansas University was really UBC's Walter C. Koerner Library.
Many of our Canadain Train Vacations start or end in Vancouver.
Discover these trips: Vancouver Train Trips
Founded in 1827 as King's College, the University of Toronto has three campuses. The oldest, St. George, is located in downtown Toronto on the grounds surrounding Queen's Park, an urban park that opened in 1860 and the location of the Ontario Legislative Building. The sprawling campus and its buildings have been in many movies(3), including Good Will Hunting (1997), where Whitney Hall, McLennan Physical Laboratories, and other buildings were transformed into MIT and Harvard. It was also the film location for Mean Girls (2004), with Convocation Hall hosting the math competition, while Etobicoke Collegiate Institute became a high school in Chicago.
Crimson Peak, Guillermo del Toro's gothic horror movie, was filmed entirely in and around Toronto, including at U of T's Victoria College. U of T is also the setting for some scenes in The Incredible Hulk (2008) and Robocop (2014), among others.
Jasper National Park (4) is loved for its mountain and forest wilderness that covers over almost 4,250 square miles, as well as for its invigorating outdoor activities and luxurious accommodation. It's also the setting for one of Marilyn Monroe's most celebrated and thrilling movies, River of No Return (1954), with Robert Mitchum. People who were in the area at the time still talk about how amazing it was to see Munroe in real life and how nice she was to the townspeople.
For The Climb (1986), Jasper National Park become the setting for a dramatization of mountaineer Hermann Buhl's 1953 attempt to climb Nanga Parbat, a treacherous Himalayan Peak.
Discover trips to Jasper: Train Trips to Jasper
Halifax, the largest city in Canada's Maritime Provinces and an important cultural centre, is a popular visitor destination. History and art, eclectic shops and fabulous dining, all kinds of activities and tours and a beautiful waterfront walkway — Halifax has it all. It's also where James Cameron began production on his 1997 epic, Titanic. Some of the harrowing ocean scenes where filmed while on board the CCGS (Canadian Coast Guard Service) Louis S. St-Laurent, Canada's biggest icebreaker.
Halifax was an especially fitting film choice as it was the closest seaport when the real-life Titanic collided with an iceberg and sank in April 1912. Few survived the shipwreck, and 121 victims are buried in The Fairview Lawn Cemetery in Halifax.
Other movies filmed in Halifax include the psychological thriller Delores Claiborne (1995), starring Kathy Bates and based on the Stephen King novel, and The Trailer Park Boys: The Movie (2006), a comedy crime film based on a Canadian TV series that boasts a cult following.
Discover trips to Hailfax: Maritime Train Trips
About the author: Carolyn Camilleri is a Contributing Writer with Fresh tracks Canada. A magazine writer and editor since 1996, she loves the discovery that comes from travel. Her work has appeared in several Canadian travel publications, including Where Victoria, Harbour... Read more
Discuss your Canadian train vacation with a local travel expert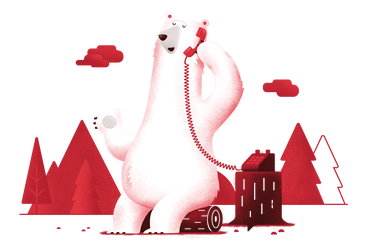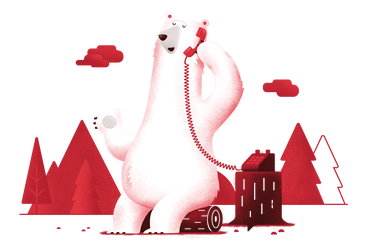 Current promotions
Sign up for special offers, monthly Canadian Insider tips, and vacation inspiration.