15 Beautiful Lakes in Vancouver
Published Feb 9, 2023
6 min read
When it comes to offering the perfect blend of urban and nature, nothing compares to Vancouver, Canada. It is home to some beautiful lakes, including Beaver Lake, Cultus Lake, Trout Lake, and the Lost Lagoon. This city, surrounded by mountains and the ocean, is a nature-lovers paradise with all the amenities of a large urban centre.
The travel experts at Canadian Train Vacations help visitors to Canada plan their trips. Many of our popular itineraries start or end in Vancouver.
If you wish to learn about the stunning lakes in Vancouver, we have listed some of the ones you should include on your itinerary.
1. Trout Lake (John Hendry Park)
Trout Lake is in John Hendry Park in East Vancouver. You can do various activities here and it's a great place to have a picnic with your family. There are several sports facilities, a BBQ area, a dog off-leash area, and free parking. Also, the Trout Lake Market is one of Vancouver's oldest and biggest farmer's markets. The market is on each Saturday between April and October and features 60 local vendors and food trucks.
#1 Travel tip: Fly above the city
Catch a bird's-eye view of Vancouver's parks, lakes, and landmarks as you fly over the city in a seaplane. A seaplane tour in Whistler takes you close to turquoise Garibaldi Lake.

Hannah Poaros-McDermott
Travel Writer and Senior Content Coordinator
2. Beaver Lake
Beaver Lake is in the centre of Stanley Park. It is a popular recreational site in Vancouver due to the surrounding forest and local wildlife. Visitors can stroll around this picturesque lake but cannot swim or boat on it. The Beaver Lake trail is 1.5 kilometres (1 mile) and is an easy walk with virtually no incline. Visit at dawn or dusk for the chance to see beavers. Given its location and that lots of wildlife live here, Beaver Lake ranks among the best lakes in Vancouver Canada.
3. Lost Lagoon, Stanley Park
At the entrance to Stanley Park, near Georgia Street, is Lost Lagoon. Walk the scenic 1.8-kilometre (1 mile) pathway around this freshwater pond. Herons, swans, and other birds are frequently seen in this area. If you visit Lost Lagoon, stop by the Stanley Park Nature House to learn about the local flora and fauna through interactive displays.
4. Sasamat Lake
Sasamat Lake is one of the most beautiful lakes near Vancouver. The pristine, clear water reflects the tall trees of the Belcarra Regional Park. This regional park is situated approximately 35 kilometres (21 miles) from Vancouver. In the summer, White Pine Beach, a sandy beach on the corner of the lake, draws visitors to the area. There is a path that enables guests to enjoy a peaceful and pleasant stroll around the lake. Swimming, fishing, and hiking are popular activities here. It is open every day for visitors from 7 am to 5 pm.


Keep reading or discover more travel inspiration in our brochure. This guide showcases our world-famous train journeys, with ideas for personalizing your Canadian vacation.
Download brochure
5. Rice Lake
Rice Lake is a gorgeous lake situated in the Lower Seymour Conservation Reserve. It's an ideal place to take in the splendour of the natural world. One of the main draws of Rice Lake is that you can fish for beautifully coloured Rainbow trout. It is often considered the best lake fishing near Vancouver.
6. Buntzen Lake
Still and calm amidst tall trees and natural vegetation, Buntzen Lake is among the nice lakes in Vancouver. The shores of Buntzen Lake offer picturesque views of the forests. It's a favourite recreational spot for locals of Vancouver, so it's recommended to visit the lake early morning or early afternoon.
The lake and nearby trails are popular with hikers and cyclists. There is a suspension bridge too. Arrive early in the morning to escape the crowds.
7. Capilano Lake
Capilano Lake was created in 1954 when Cleveland Dam was built over the Capilano River. Visitors can enjoy the panoramic views of the lake from the Cleveland Dam. In addition, visitors can engage in some stunning photography while hiking along the 17 kilometres (10.5 miles) of beautiful trails in Capilano River Regional Park. Plan to bring a picnic to enjoy with friends and family.
#2 Travel tip: Cross the Capilano River
After visiting Capilano Lake, head to Capilano Suspension Bridge Park. Walk along the 137-metre (450 ft)-long suspension bridge and peer down at the Capilano River, 70 metres (230 ft) below.


Louise Weiss
Director of Legendary Hospitality
8. Cabin Lake
Considered among the best lakes close to Vancouver, Cabin Lake is a must-visit. It is one of the scenic lakes along the Black Mountain and Cabin Lake trail in Cypress Provincial Park. The park is a great spot for adventure seekers, providing them with sporting opportunities like hiking, running, swimming, and skiing.
Note that Cabin Lake tends to get quite busy during summer.
9. Burnaby Lake
Burnaby Lake Regional Nature Park is the ideal place for a picnic and makes the perfect day out with family. It is among the largest Vancouver Canada lakes close to the city, occupying over 3 square kilometres.
It is a wonderful wildlife sanctuary and home to amazing species, including blue herons, kingfishers, eagles, belted kingfishers, beavers, ducks and turtles.
10. Cultus Lake
Considered one of the best swimming lakes near Vancouver, Cultus Lake is known for its beautiful, sandy beaches and clear, clean, freshwater lake. It's a popular spot for fishing, hiking, paddle boarding, kayaking, and a plethora of other outdoor activities. The Cultus Lake Provincial Park is a great place to base your activities. You can also dine at the shoreside restaurants and shop at nearby stores.
11. Lost Lake
Situated only a few miles from the famous Whistler Village, Lost Lake is a perfect lake destination, especially for cyclists. The Valley Trail is a network of bridges and paths that wind through Whistler's lush surroundings. There is also a shuttle service to Lost Lake. Enjoy the beach and biking and hiking trails in the summer. Go cross-country skiing or snowshoeing on Lost Lake Nordic Trails during the winter. There are over 25 kilometres (15 miles) of trails to explore. There is also a food concession in the summer at the waterfront park.
12. Alice Lake
The popularity of Alice Lake is due to its stunning location amidst tall trees and majestic mountains. Alice Lake Provincial Park is 71 kilometres (44 miles) north of the Lions Gate Bridge in North Vancouver. Alice Lake has a campground and is a favourite destination for mountain bikers. Other activities include swimming, canoeing, kayaking, hiking and fishing.

Keep an eye out for small mammals, such as squirrels, chipmunks, and raccoons, and birds, such as stellar's jays, crows, and osprey.

Looking for a romantic hike? The trail around Alice Lake is a lovely evening stroll.
13. Whyte Lake
Located approximately 30 minutes away from downtown Vancouver, the Whyte Lake trailhead takes hikers into the lake. This 5-kilometre (3-mile) trail takes about two hours to complete and leads you to a tranquil lake in the hills over Horseshoe Bay. The lake is bordered by wetland, creeks, and old-growth forest. Whyte Lake is a lovely place to swim in the summer and has a dock. Hikers follow Nelson and Whyte Creeks to the lake. It's a tranquil environment, perfect for a quick weekend day trip.
14. Green Timbers Lake
If you are looking for a fishing spot to visit with your friends near Vancouver, visit Green Timbers Lake in Surrey. One of the best fishing lakes near Vancouver, the lake is usually stocked with rainbow trout. Swimming, wading, and boating are not permitted in the lake, but you can enjoy the surrounding trails. Whether for strolling, cycling, or fishing, it is an ideal destination for a day in nature.
15. Mystery Lake
Mystery Lake, a picturesque lake in Mount Seymour Provincial Park, is just 30 minutes from downtown Vancouver via the Trans-Canada highway. From the parking lot, the hike to the lake takes about 45 minutes. The trail is about 3 kilometres (1.8 miles) roundtrip. It's an excellent place to cool off on a hot summer day. It is considered one of the best in Vancouver for a quick swim. If you want to enjoy a day out with the kids, take them hiking to Mystery Lake.
Sit by the lake and admire nature's beauty! The tall trees, calm water, warm and pleasant weather, and cool breeze make a visit to Mystery Lake very relaxing.
Final Thoughts
Vancouver Lakes are the perfect places to appreciate the spectacular beauty of Mother Nature. Whether you're camping, bird watching, swimming, or fishing, these lakes should be added to your itinerary. Canada is one of the best places to visit if you want to explore the natural environment.
Frequently Asked Questions
What kinds of fish are found in Vancouver Lakes?
Some Vancouver lakes offer fantastic fishing experiences. In British Columbia, you might catch Trout, Black Crappie, American Shad, Bluegill, Coho Salmon, and more.
Are Vancouver lakes man-made?
Some lakes in Vancouver are man-made. The Capilano Lake, situated in North Vancouver and West Vancouver, is man-made and was created when a dam was put across the Capilano River.
Can we swim in Vancouver lakes?
Yes, there is a plethora of lakes that are safe for visitors to enjoy a good swim. Even though Canada is freezing most of the year, a few lakes are ideal for taking a dip during the summer months.
Which lake is the most popular in Vancouver?
Vancouver's lakes are often close to hiking trails so can be popular destinations in the summer. Cultus Lake is one of the most well-known lakes near Vancouver. It is situated in the Fraser Valley region.
Do we get any accommodations near these lakes?
There are different accommodations available at the different lakes. Some don't have any and some only offer camping. The lakes in Stanley Park are close to hotels in downtown Vancouver. The lakes near Whistler are close to the village.
About the author: Louise Weiss is Director of Legendary Hospitality with Fresh Tracks Canada. Having worked in the Canadian travel industry for more than 25 years, she enjoys sharing her local expertise with visitors. She is based in North Vancouver and has spent time... Read more
Get a brochure
Includes sample trip itineraries, route maps, and insider tips.
Get Your Brochure
Have a question?
We can answer any questions or make suggestions.
Schedule a Call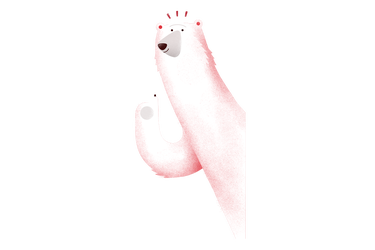 Current promotions
Sign up for special offers, monthly Canadian Insider tips, and vacation inspiration.