Best Time to Visit Vancouver
Published Nov 8, 2023
7 min read
Although summer offers the most favourable climate, spring and winter are ideal seasons for a trip to Vancouver because of their unique appeal. The city is a must-see destination due to its natural beauty, lively culture, and outdoor activities. Vancouver, regarded as one of the world's most livable cities, is full of art galleries, museums, and natural wonders to explore. Historical places like Stanley Park and classic architecture from the 1800s — like Gastown's Steam Clock — will be of great interest to history buffs.
Vancouver is also a great place for foodies to explore the city's diverse culinary choices. From sushi bars to trendy cafes serving food prepared by outstanding chefs, the city offers something for all.
The city's location close to the ocean and mountains means there are outdoor activities, such as hiking, whale watching and kayaking. With its array of indoor and outdoor attractions, make sure to add visiting Vancouver to your itinerary.
The best times to visit Vancouver are from March to May and from September to November. It is when the weather is mild and hotel prices are reasonable. The promise of improved weather makes summer the most popular season, but if you're planning a trip during this time, make sure to reserve your lodging at least three weeks in advance. Don't let the bitter cold deter you if you prefer winter sports. Vancouver is a great base for snowboarders and skiers ready to visit Grouse Mountain and enjoy the snowfall. Winter clothing is a necessity for comfort, regardless of when you arrive.
We will also go over each specific month later on to give you more information on the ideal time to visit Vancouver.
Best time to visit Vancouver according to months
Spring: March-May
Summer: June-August
Fall: September-November
Winter: December-February
Spring: March-May
The early spring in Vancouver makes this season among the most convenient for travel. Around 60 degrees Fahrenheit is when the city starts to bloom. The locals take pleasure in taking part in numerous distinctive events held all over the city, kayaking in English Bay, wandering through Stanley Park's flowerbeds, and other outdoor pursuits. In addition, hundreds of whales migrate through the waters near Vancouver from March through October, making this an ideal time and place to see migrating whales. It's also the best time to get hotel room deals before summer travellers arrive.
Events at this time
International Dance Festival in Vancouver (January-March)
The Vancouver Sun (April)
Cherry Blossom Festival in Vancouver (April)
International Children's Festival in Vancouver (May-June)
Summer is the city's busiest season when visitors from around North America swarm there to take advantage of all the thrilling outdoor activities and unique events. And even though the typical high temperature in Vancouver is just in the mid-70s, many still wear their swimwear and travel to Kitsilano Beach in English Bay. Hotel costs are the only major drawback of a summer trip. Hotels frequently raise their prices dramatically to accommodate the volume of visitors and cruisers.
Make your reservation at least a few weeks in advance to get the best price and availability.
Events at this time
Bard on the Beach (June-September)
TD International Jazz Festival in Vancouver (June-July)
Canada Day, which comes on July 1st
Festival of Folk Music in Vancouver (July)
Festival and Parade for Vancouver Pride (July)
Fall is another great time to visit Vancouver. Even though the majority of summer visitors have returned home and the temperature has dropped into the 50s, the city has not gone to sleep.
Residents of Vancouver continue to visit Kitsilano Beach and Point Grey, as well as the walking trails in Stanley Park, which are now covered in red and orange leaves. Around this time, hotel prices begin to fall, which is great news for anyone looking for a bargain.
Events at this time
Fringe Festival (September)
Film Festival (September-October)
Toronto Writers Festival (October)
Halloween Parade & Expo in Vancouver (October)
Winter: December-February
If winter sports are your main motivation, Vancouver is an excellent home base. As the weather cools, thousands of powder hunters flock to the nearby mountains. However, it is probably not the best time to visit the city if you're looking for sunny weather. Although hotel rates are lowest in the winter, temperatures in the 30s and 40s and there can be frequent rain.
Events at this time
Lights Festival (December-January)
Polar Bear Swim (January)
Dine Out Festival in Vancouver (January)
Festival of Performing Arts (January-February)
International Wine Festival in Vancouver (February-March)
About Vancouver
Vancouver is a city in western British Columbia, Canada. It is the main urban centre in western Canada and is the focal point of one of Canada's most populous metropolitan districts. The city is situated between Burrard Inlet, a tributary of the Strait of Georgia, to the north and the Fraser River delta to the south on Vancouver Island. The city is located just north of Washington, DC in the United States. It has a great natural harbour in a beautiful setting with views of the mountains and the sea.
History of Vancouver
Numerous Native Americans had been residing in the area for some time when the Hudson's Bay Company built Fort Langley, a trading post close to the Fraser River, in 1827. Not many people of European descent were in the area before New Westminster Town, a suburb of Vancouver today, was constructed near the site of the original fort in the late 1850s.
Both domestically and internationally, the city has long been a favourite vacation spot for immigrants. The migration of East Asians, primarily Chinese, has been prominent, particularly following World War II.
Climate in Vancouver
Vancouver's climate is mild with rainy winters and moderately pleasant summers. The usual temperature ranges include highs of approximately 22 °C in August and lows of about 0.8 °C in December. The city's proximity to the sea and mountains causes the weather to change regularly. There is a lot of rain in November and December, averaging 180 mm of precipitation each month.
Cheapest Time to Visit Vancouver
Winter is the cheapest season to visit Vancouver. It is the time of year when the region has the fewest tourists. Therefore, hotel and attraction costs are at their lowest. If you believe that wintertime in Vancouver will be chilly, snowy, and generally unpleasant, you are mistaken. The temperature is in the 40s during the day and dips to roughly 30 degrees at night. In contrast to other parts of Canada, Vancouver experiences some of the gentlest winters.
Pros
Grouse and Whistler Mountain ski resorts are easily accessible from Vancouver.
If you are a winter lover, then you will have a ball in the snowy regions. One can also choose to return to the more temperate city regions when the snowfall seems like too much hassle.
Unlike other Canadian cities, Vancouver remains active throughout the winter with events such as the Festival of Lights, the Canyon Lights on the Capilano Suspension Bridge, and the Vancouver Santa Claus Parade. There is even a Polar Bear Swim for those ready to plunge into the cold water.
Cons
Snow is uncommon, but when it does fall, it rarely persists. The one disadvantage of winter in Vancouver is that it is the rainy season.
The little to no sun will keep the crowds at bay; thus, social gatherings could be minimal. You might not see too many beach activities or even might not prefer going to a beach. However, there will still be plenty of things to do should you visit in the winter.
Busiest Time to Visit Vancouver
With Winter the least busy season, the summer is definitely the busiest. Cruise ships dock in the city bringing lots of visitors, and driving up hotel rates. If you're looking for alternatives to summer, consider visiting in the spring or fall. They're both transitional seasons, so they're not as crowded as summer. These seasons offer nice weather without the crowds. Residents in Vancouver like getting outside as the days become longer and warmer. Spring is a very beautiful time to visit the city. It's a time when Vancouver wakes up to the light drizzle at sunrise, bringing fresh life to plants and animals.
Pros
Spring arrives in February and cherry blossoms bloom on the trees by March. Spring is an excellent time to explore Vancouver's surrounding region or take a stroll around the parks. You will also see the birds coming back to the city.
It is the season for celebrations lasting the full month of April. Runners will most likely be practising for the Vancouver Sun Run, while families go to the Vancouver International Children's Festival.

Cons
The only disadvantage of this time of year is the fact that the weather remains uncertain. You should bring rainy boots and an umbrella since you will most likely witness rain. However, there is enough sunshine as well for not all of it to go to waste.
Things to Consider
Aside from the rainy season, there are other things to consider while arranging a vacation to Vancouver. When it comes to Vancouver, less sunlight throughout winters, climate changes, and sunblock, even during fall are just some of the problems.
You can take the following precautions to stay safe and have a pleasant time."
Even in the summer, prepare for rain.
Wear multiple layers of clothing.
If it's not winter, bring sunblock.
Plan your sightseeing before dark, especially in the winter.
Maintain a high level of safety. Petty crime is common in Vancouver.
Frequently Asked Questions
Which month is ideal for travel to Vancouver?
March through May and September through November are the best times to visit Vancouver because of the mild weather and reasonable hotel rates.
How long should your trip to Vancouver last?
The ideal Vancouver itinerary includes the city, the outdoors, and the neighbourhoods. 3 days in Vancouver are the right amount of time to visit the city's top attractions. However, you should stay longer if you can.
What is Vancouver great at?
Due to its stunning scenery, pleasant climate, and kind residents, Vancouver is well-known worldwide as one of the best places to live and a well-liked tourist destination.
Can Vancouver be explored without a car?
Because Vancouver is known for having a small downtown core and being a fairly walkable city, many of the sights you want to see are likely to be close to your hotel.
What months in Vancouver have snowfall?
December is often when Vancouver experiences its first winter snowfall. However, it might also happen as early as October. In February or March, the season's last snowfall often takes place. On occasion, though, it snows well into April.
About the author: Athena McKenzie is the Managing Editor at Fresh Tracks Canada. An experienced lifestyle journalist, she has written about travel, design, arts and entertainment. Her work has appeared in The Globe and Mail, Toronto Star, Zoomer Magazine, Elle Canada and... Read more
Why book with Canadian Train Vacations?


Have everything organized for you
By this stage, you're already having dreams about mountains, moose and maple trees. We combine your personal preferences with our insider knowledge to save you hours of pointless internet trawling.


Plan your trip with a Canadian Insider
You know that friendly character you met in the local café who told you to visit that well-kept regional secret which turned out to be the best part of your holiday? That's us.

Get help when you need it
We're here to make sure you get the inside scoop before you even leave home. And you can relax on your vacation because you know that we're a phone call away if you have any questions while you're in Canada.
Discuss your Canadian train vacation with a local travel expert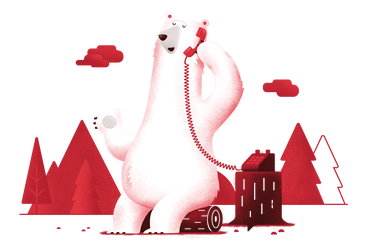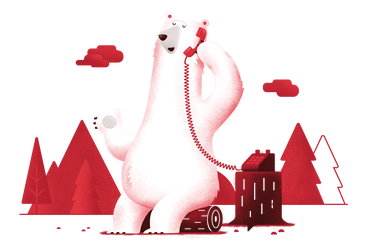 Current promotions
Sign up for special offers, monthly Canadian Insider tips, and vacation inspiration.