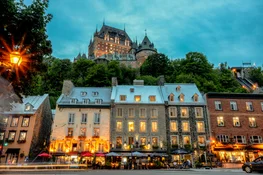 Experience the World in Canada
By Linda Barnard
Published Jan 20, 2022
5 min read
There's a reason why Canada has been called the world next door. With destinations that feel as if you've traveled across the ocean, Canada offers sophisticated vacation experiences—including the country's signature hospitality—with all the conveniences of staying right here in North America.
Newfoundland and Labrador: A Wee Spot of Ireland
Called the most Irish place outside Ireland, the most easterly province of Canada is home to one of the North America's oldest cities, the lively capital St. John's. Wander into one of the many pubs and restaurants along George Street and you won't feel like a stranger for long. Not far from downtown, past historic Signal Hill, drop in at the quaint and historic fishing village Quidi Vidi (pronounced kitty-vitty) and craft brewer Quidi Vidi Brewery.
Tilting on Fogo Island, a short ferry ride from Gander, has been called "more Irish than Ireland," where the hospitality that defines Newfoundland and Labrador flourishes in traditional music, singalongs and spirited storytelling.
On the north west side of the Newfoundland, green-topped sea-facing cliffs and bluffs at the UNESCO World Heritage Site Gros Morne National Park seem like a picturesque chunk of the wild Irish coast. They're the perfect spot to watch for seabirds, icebergs or whales.
Québec City: A Paris Match?
Get a taste of old Paris in this UNESCO World Heritage Site by wandering along cobblestone streets within the walls and ramparts of the 400-year-old historic section of the city of Québec, which you can explore with a personalized itinerary on our rail getaway.
"Québec cité (city) is a deep dive into a place where you can immerse yourself in a living, authentic culture full of French, British, North American and Indigenous influences," says Patrick Lemaire of Destination Québec cité. "It's also the pleasure that comes from discovering the city's uniquely Québécois lifestyle and meeting warm and welcoming people who are proud of their language and heritage."
A four-seasons destination that joyously embraces bundle-up temperatures with the Québec Winter Carnival each February, are you brave enough to spend the night at an incredible ice hotel, Hôtel de Glace?
Spring brings maple syrup. Restaurant La Bûche showcases regional cuisine in the old city with a rustic maple sugar shack vibe and lively music. Summer has festivals and ideal weather to pick up artwork or souvenirs along Petit-Champlain, one of North America's oldest shopping streets. The 129-year-old Fairmont Le Château Frontenac—called the most photographed hotel in the world—has theme suites honouring notables who have stayed there, from Alfred Hitchcock and Winston Churchill, to Québec-born superstar Celine Dion.
Banff and Lake Louise: The Swiss Influence
"Instead of travelling to the Alps, you can stay closer to home and visit Banff and Lake Louise for a taste of Europe," says Angela Anderson of Banff & Lake Louise Tourism.
She says Swiss guides helped establish the mountain culture that draws visitors to the pristine beauty of UNESCO World Heritage Site Banff National Park in the heart of the Canadian Rockies.
With chalet-style architecture and towering mountains appearing to rise from the foot of the main street, the charming resort town of Banff is within the park boundaries. Many restaurants feature Swiss-inspired cuisine like fondue.
In the park, explore the protected beauty of hiking trails and the stunning turquoise water of Lake Louise. Picturesque luxury hotel the Fairmont Chateau Lake Louise lets guests wake up near the shore of the famous lake. The Plain of Six Glaciers leads to amazing mountain-side views and an historic tea house where you can reward yourself for the trek with fresh-baked scones and a cup of tea.
Consider a guided mountain tour, to get into the unspoiled beauty of nature, with a chance to see wildlife.
In winter, reliable snow conditions at ski resorts mean long runs without the line-ups typical at European resorts, says Anderson. When temperatures warm up, hike, canoe, go white water rafting or just admire the incredible views.
Tofino: New Zealand's Closer Cousin
If you can't make it to New Zealand, Canada's surf capital Tofino, draws visitors seeking outdoor experiences, breathtaking scenery and laid-back vibes.
Tofino offers adventure activities for all levels of enthusiasts. It's no surprise this small town on the edge of the west coast of Vancouver Island is consistently voted among the world's top tourist destinations.
"You can embark on a rainforest hike through ancient cedars and start your day wrapped in the ocean mist while walking endless beaches," says Danielle Fox of Tourism Tofino. "Take a surf lesson or kayak the calm waters surrounding quiet islands. Discover wildlife on land like bears or wolves, or at sea, where you can witness whales, otters, sea lions, birds and more. End your days watching the sun set behind the edge of the Pacific Ocean. In Tofino the possibilities are endless."
The compact downtown has a number of excellent restaurants, including Wolf in the Fog, along with boutiques and galleries, including the landmark gallery owned by Tsimshian artist Roy Henry Vickers.
A few minutes from Tofino by water taxi or guide boat, discover the cedar plank boardwalk of Big Tree Trail on Meares Island. Marvel at towering old-growth trees, some more than 1,000 years old. Now a Tribal Park, Meares Island is cared for and protected by the Tribal Park Guardians, members of the Tla-o-qui-aht First Nation whose people have lived on these lands for thousands of years.
Victoria: A Classic British Vibe
With a picturesque downtown harbour overlooked by a castle-like historic hotel, a number of tea rooms and beautiful gardens to explore, British Columbia's capital city of Victoria on Vancouver Island has a modern feel and a classic British vibe, which you can experience on one of West Coast itineraries.
"Canada's castle on the coast sits proudly at the centre of culture and history in Victoria," says Brigitte Diem-Guy, director of marketing and public relations at the Fairmont Empress hotel.
The historic hotel has served England's beloved ritual of afternoon tea for more than 110 years. Today, tiered plates of savouries and sweets and— why not? —a glass of Champagne is served in the gorgeously renovated Lobby Lounge.
It's just one of several places in Victoria serving afternoon tea, including White Heather Tea Room in Oak Bay, Pendray Tea House in the historic Pendray Inn and the Tea House at Abkhazi Garden, the "garden that love built."
Just outside town, The Butchart Gardens is a National Historic Site with winding pathways amid more than 900 varieties of colourful bedding plants, towering trees and a magnificent sunken garden. Afternoon tea here is served in the original Butchart family residence, now the Dining Room Restaurant.
Discuss your Canadian train vacation with a local travel expert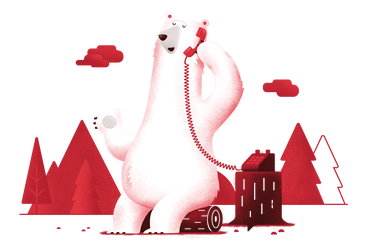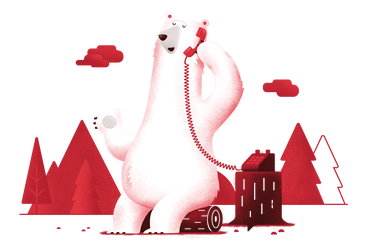 Current promotions
Sign up for special offers, monthly Canadian Insider tips, and vacation inspiration.