15 Best Places to Visit During The Summer Vacations in Canada
By Fresh Tracks Canada
Published Mar 2, 2023
9 min read
Canada is a great destination for a summer vacation given its pristine landscapes, diverse cities and range of multigenerational entertainment. Its top attractions include national parks, beaches, zoos and aquariums, museums, amusement parks, and even rodeos.
Many people visit Canada during the winter to ski and take part in other fun winter activities. Yet, when summer arrives, Canada has even more to offer. It has warm temperatures, charming cities, and incredible outdoor recreation. Are you wondering about the best summer destinations in Canada? Don't worry! Canadian Train Vacations is here to help you. Our travel experts can help you plan the best Canada summer vacations, arranging transport, hotels and excursions.
Waterfront towns amid natural landscapes are among the best places for a summer vacation in Canada. They offer breathtaking natural landscapes and a variety of land and water activities. Ample daylight in summer also means abundant opportunities to pull out your camera and take stunning photos. For a more urban vacation, summer is an ideal time to visit the country's cities, with their cultural attractions, including summer festivals.
Canada is a fantastic place to visit any time of year, but it's especially welcoming in summer. Here are some of the best places to vacation in Canada in summer.
1. Cape Breton Island
During a summer vacation in Canada on Cape Breton Island, you'll enjoy the coastal life, eat fresh seafood, and admire the scenery. The Cabot Trail is an excellent place to view the ocean and spend some time outdoors. Guided bicycle tours are another enjoyable way to explore this area. You can also see the area's natural wildlife on a guided boat cruise to observe the bird and whale populations. Condé Nast Traveler readers named Cape Breton the best island in North America.
One of the best ways to experience Cape Breton is on a Canadian Train Vacation, as many excursions leave from Halifax. To get to Cape Breton Island, one can take the Canso Causeway from mainland Nova Scotia, a Marine Atlantic ferry from Newfoundland, or fly into J.A. Douglas McCurdy Airport, Sydney. Maritime Bus provides service to Whycocomagh, North Sydney, Port Hawkesbury, and Baddeck from the mainland.
2. Victoria
Victoria is on magnificent Vancouver Island, British Columbia, is one of the best summer vacation places in Canada. This coastal city can only be reached by ferry or plane. The capital of British Columbia, it is ideal for foodies and those looking for exciting cultural experiences. It is known as "the Garden City" because of its many well-kept green spaces, such as the massive Beacon Hill Park.
Visit the Butterfly Gardens, where kids can interact with geckos, tropical birds, flamingos, and hundreds of free-flying butterflies. Take a stroll down Johnson Street and do some window shopping. Summer festivals abound in this city, including a beer fest, a vegan festival, and a Fringe festival. With its oceanside location, Victoria is home to some amazing whale-watching tours.
This place also has historic buildings. Climb the 87 steps to the top of Craigdarroch Castle's Tower for the best view in Victoria. It has Canada's oldest lighthouse on the West Coast.
3. Saskatoon
While coastal havens in Canada almost always get all the recognition, Saskatoon in the prairies is also worth visiting. With its city-meets-country vibe, Saskatoon is the ultimate spot for the urban-but-outdoorsy family. Foodies love this area due to the many local farms that provide natural foods and homegrown goods, especially berries in the summer.
Visit the Western Development Museum to learn about pioneer life and enjoy a ride on the Prairie Lily riverboat to view the sights. This area is also home to Grasslands National Park, a popular destination for family holidays. You can travel to Saskatchewan by road, plane, ferry, rail, or bus. Make a point of visiting this location during the summer.
4. Niagara Falls
Summer is a great time to visit the dazzling Niagara Falls — every traveler's bucket list should include a visit to the Canadian side of Niagara Falls. The combined flow rate of the three waterfalls (Bridal Veil Falls, American Falls, and Horseshoe Falls) is the highest of any North American waterfall. The SkyWheel, water cruises, the casino, and other popular attractions in Niagara Falls provide chances for romance or family fun.
Niagara Falls can be seen in various ways thanks to diverse activities. You can see the gushing waterfalls from every angle imaginable, from helicopter tours and underground mazes to boat rides. There are also many wineries in the area to visit.
Niagara Falls is a 1.5-hour drive from Toronto along the QEW highway.
5. Prince Edward Island
If you ask a Canadian what are the best places to vacation in Canada in the summer, they will probably say Prince Edward Island. Walking along the red sand beaches, with their unique old lighthouses, you'll feel like you've stepped into a postcard. The gorgeous Cavendish Beach on Prince Edward Island is yet another popular summer destination in Canada. You can go clam digging or take part in a lobster dinner.
You can also take a walking tour of Charlottetown, where guides dressed in period costumes will offer you a history lesson on this Canadian city. Another cultural activity is going to a production of "Anne of Green Gables," the long-running musical at the local arts festival.
Popular outdoor activities on this Island include kayaking, golf, standup paddle boarding, and parasailing.
There are three options for getting to Prince Edward Island. You can drive across the Confederation Bridge from New Brunswick, take a ferry from Nova Scotia, or fly into Charlottetown Airport.
6. Alaska Highway, Yukon
This summer, take a trip along the Alaska Highway through the Yukon for a faraway and wild Canadian adventure. This long stretch of road, also known as the ALCAN Highway, connects the United States to Alaska, passing via Yukon and British Columbia along the way. It's a memorable scenic drive filled with hot springs, small towns, mountain ranges, and wildlife viewing opportunities.
There are numerous breathtaking views of high mountains and massive ice fields along the way. You can go mountaineering here, explore the vast ice fields, and take a flightseeing trip to view the ice fields below.
7. Tofino
Tofino is another popular summer destination in British Columbia, and it's a great place to get away from the hustle and bustle of city life. This West Coast destination has something for everyone, whether you're looking for sand dollars on the beach, want to hike old-growth rainforest in Pacific Rim National Park, try catching a wave on a surfboard, rest in the hot springs cove, go whale watching, or join a bear-watching boat tour.
It's also fun to kayak in the Clayoquot Sound, go deep-sea fishing, and visit the Tofino Botanical Garden in this part of Canada. Tofino is a beautiful place to visit, with charming inns and campgrounds if you want to rough it. It's one of the best summer vacation places in Canada.
8. Halifax
Halifax, in Nova Scotia, is jam-packed with family-friendly activities. When you take a trip to Halifax in the summer, you can enjoy spectacular water views, plenty of local history stories, and delicious seafood. Take the view from Citadel Hill, where actors dressed in costumes will give you a history lesson.
Also, public gardens are nearby, which are ideal for a summer picnic. Stroll down the boardwalk for a scenic view of the water and let the kids play in the ship-themed playground. The Discovery Centre, Nova Scotia's only hands-on science centre, will also appeal to children. Trips to Peggy's Cove are widely known among visitors to experience the picturesque neighborhood along the rocky coastline with its iconic lighthouse and the fishing village culture.
If you want to enjoy some delicious lobster, crab, and fish dishes, go to Salt Shaker Deli in Lunenburg, a World Heritage Site, about an hour and a half outside Halifax. You can travel to Halifax by air, ferry, cruise, or land.
9. Whistler
Although most people associate Whistler with the famous ski resort, it is also an excellent summer destination. Whistler, located in British Columbia in the Coast Mountains two hours north of Vancouver, provides a genuine Canadian west-coast mountain encounter.
Whistler has it all for nature lovers. At the base of the Blackcomb Mountains, there is a family adventure zone. You can hike the Valley Trail, spot bears, and even raft the Cheakamus River in this Pacific Coast Mountain location. There's hiking, mountain biking, zip-lining, horseback riding, jet boating, and canoeing — plenty to keep you busy. When it's time to unwind, take a break from the adventure and head lakeside to sandy beaches with concession stands, play areas, and BBQs. Whistler Village offers a vibrant night life, with restaurants, pubs and dancing.
To reach here, fly into a primary airport such as Seattle (SEA), Vancouver International (YVR), or Bellingham (BLI), then transfer to Whistler.
10. Quebec City
Quebec City, the capital of Quebec, is one of North America's oldest cities, founded in 1608 by a French explorer. It is famous for its walled Old Town, a UNESCO World Heritage Site. The downtown area maintains a charming vintage vibe thanks to majestic architecture and cobbled streets.
The castle-like Chateau de Frontenac and the charming buildings of the Old City boast a European charm. The city still proudly wears its French heritage on its sleeve today, as evidenced by impressive architecture such as Place Royale and the Notre-Dame-des-Victoires Church, which houses the Saint Geneviève chapel.
City parks, such as the Plains of Abraham, are nearby and ideal for a scenic picnic. Away from the city, numerous hiking trails lead through lush pastures with stunning cliffs overlooking the Saint Lawrence River. At the Aquarium du Québec, you can interact with polar bears, seals, and walruses. You also can devote the day to The Baie de Beauport, the city's beach. Prepare to be captivated by Canada's French capital.
11. Alberta Badlands
The Alberta Canadian Badlands, which include Dinosaur Park, is a one-of-a-kind destination in Canada. There have been numerous discoveries of dinosaur bones here, helping to make it a UNESCO World Heritage Site.
The Badlands Trail provides excellent views of unusual rock structures, such as hoodoos and pinnacles. To learn about dinosaurs, visit the Royal Tyrrell Museum, which is filled with profound dinosaur skeleton exhibits.
The Canadian Badlands are a 35,000-square-mile area unlike anywhere else on the planet. Horseshoe Canyon, antiquity pictograph and petroglyph engravings, and sandstone boulders are also must-sees in the area.
12. Montreal
Art and culture are abundant in Montreal in Quebec, another popular summer destination in Canada. When the weather is nice, this bilingual city has plenty of festivals, culinary events, and restaurants with outdoor seating to visit. Meanwhile, music lovers can attend the International Jazz Festival and other local music events.
You can also visit famous sites such as Notre Dame, the Montreal Biodome, and Mount Royal. Visiting Montreal is an excellent way to get a taste of Europe without needing to travel there. Make a pit stop at Atwater Market for some gelato. Montréal is reachable by plane (via the Montréal-Trudeau International Airport), car, train, boat, and bus.
13. Fundy National Park
Summer days are spent at Fundy National Park, where visitors enjoy a pristine coastline and the world's highest tides.
This New Brunswick park offers a taste of Atlantic Canadian culture and numerous outdoor activities, such as kayaking at low tide and yurt camping. While in the area, you should also visit the Kouchibouguac National Park, Fort Beauséjour - Fort Cumberland National Historic Site, Carleton Martello Tower National Historic Site, and Andrew's Blockhouse National Historic Site.
Fundy National Park is situated on provincial Highway 114 near Alma, New Brunswick. There is no direct public transportation to or from the park, so you must drive here.
14. Toronto
Toronto is a famous vacation destination all year, but it's a must in the summer if you like festivals, concerts, and sporting events. Toronto combines urban and beach bum vibes, and there's even a neighborhood east of the city called 'The Beaches,' with four beaches to choose from. Summer markets in Toronto offer farm-fresh produce and one-of-a-kind souvenirs.
Throughout the summer, Toronto comes alive with various events, such as Blue Jays home games and food festivals. The Bruce Trail is one of many excellent places for hiking, and Niagara Parks is ideal for biking. The Toronto Transit Commission (TTC) operates easy-to-navigate the city's subways, buses, and streetcars.
15. Jasper National Park
Jasper is a relaxed mountain town that serves as a great foundation for discovering the Canadian Rockies, with easy access to stunning mountains and alpine lakes. Views abound as hikers travel from Mount Edith Cavell's peaks to Maligne Canyon's caverns. Hike to Pyramid Lake, kayak Lake Edith or Lake Annette, or take a boat tour through Maligne Canyon. With over 2.7 million acres to explore, visitors can see wildlife from caribou to wolverines to moose.
The Icefields Parkway, southeast of Jasper, should be on everyone's bucket list with its dramatic views of several glaciers.
The Via Rail train service can take you to the town of Jasper. Jasper does not have a public transportation system.
Frequently Asked Questions
Where should I go for a summer vacation in Canada?
Tofino, Cape Breton, Prince Edward Island and Toronto are some of best place to vacation in Canada in the summer.
What is the prettiest place in Canada?
Alberta offers the most distinct natural landscapes in Canada, with Rocky Mountain and rolling grasslands, dry badlands, and vast swaths of boreal woodland. The province is also home to two of Canada's most famous national parks, which include beautiful lakes and glaciers.
Which destination is best for a summer vacation in Canada?
Muskoka is Ontario's beautiful cottage country, with its lakes, rivers, and forests. It's easily one of Canada's best summer vacation spots and a haven for outdoor enthusiasts.
Get a brochure
Includes sample trip itineraries, route maps, and insider tips.
Get Your Brochure
Have a question?
We can answer any questions or make suggestions.
Schedule a Call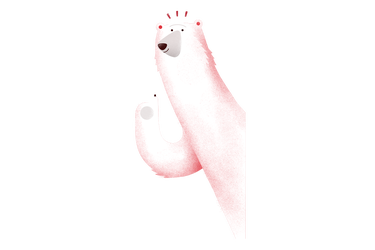 Current promotions
Sign up for special offers, monthly Canadian Insider tips, and vacation inspiration.