Hidden Gems in Canadian Rockies
Published Nov 15, 2023
4 min read
The Canadian Rockies becomes a snowy wonderland between December and March. It's tempting to stick with the usual activities during a winter holiday, like carve fresh turns at Sunshine Village, or ride in a horse-drawn sleigh alongside the frozen expanse of Lake Louise. But at Fresh Tracks Canada, we want to send you beyond the ordinary to discover the destination's hidden gems. Our Insiders know the best local spots for wild ice skating, snowshoeing, frosty sightseeing and more, so you'll have an epic outing and feel like you have the Rocky Mountains all to yourself.
Start dreaming about visiting the Canadian Rockies and add these winter frolics to your trip between Banff and Jasper.
1. Ski or snowboard at Mount Norquay
The least ballyhooed of Banff National Park's 'Big 3' ski resorts, Mt. Norquay, just a 15-minute drive from Banff townsite, is friendly, intimate and easy to navigate thanks to its small size (just 190 acres). It feels like a local's hill; a place you'll rarely ever wait in a lift line.
Norquay strikes a good terrain balance for all abilities — there's a network of easy beginner runs adjacent to gnarly steeps for experts. You also can't beat the views of Mount Rundle looming above Banff townsite from the top of the North American chairlift. Plus, the knee-knocking mogul runs that plummet from Norquay's summit boast some of the best fall lines in the Canadian Rockies.
2. Go wild ice skating in Banff
Instead of a Zamboni, nature maintains a glimmering surface on many of the smaller lakes around Banff including Two Jack Lake and Johnson Lake. Bundle up, bring your own skates and get ready to feel tiny as you twirl in circles beneath a crown of towering peaks.
Few experiences are as Canadian as ice skating on a frozen lake polished smooth by the wind.
3. Go backcountry snowshoeing
Never heard of heli-snowshoeing? Be the first of your friends to try this easy yet inspiring pastime (if you can walk, you can snowshoe!). A helicopter will fly you up to an alpine meadow to float atop fluffy virgin snow while surrounded by jagged mountains. Afterwards, enjoy hot chocolate and wilderness views before the whirlybird spirits you back to civilization.
4. Ice walk at Johnston Canyon
The 2.6-km trail up Johnston Canyon, located off Hwy. 1A between Banff and Lake Louise, is jammed with tourists in the summer. In winter, the snow-packed trail is beautifully serene; its canyon walls hung with frozen waterfalls glinting blue.
You can hike the trail on your own or Fresh Tracks can help organize a guided visit with a tour company that provides cleats for traction and poles for balance. The canyon's transformation into an icicle wonderland is nothing short of stupendous, and you'll love sipping hot chocolate in quiet solitude by the frozen upper falls.
Those teahouse trails above Lake Louise that were crawling with tourists in the summer are now empty, making winter an enchanting time to hike up to Lake Agnes or the Fairview Lookout for stellar views of the iconic lake and fairytale Chateau Lake Louise. Ditto other trails in the national park such as the Hoodoo Trail in Banff and the wide open pathways of Sunshine Meadows. You can strike out on your own, or Fresh Tracks can match you with a guided hike or snowshoe tour.
6. Look for wildlife in Jasper
Though the grizzly bears and black bears will be hibernating, most Canadian Rockies wildlife is active all winter, including elk, moose, wolves, bighorn sheep and coyotes. In fact, it might be easier to spot their brown coats against a backdrop of white snow.
7. Drive the Icefields Parkway in Winter
Considered one of Canada's most scenic driving routes, the Icefields Parkway stretches over 200 kms as it winds past glacier-studded peaks between Lake Louise and Jasper. In summer it can be bumper-to-bumper traffic, but in winter your car might be the only wheels on the road. You'll feel like you've left civilization far behind as you drive by frozen lakes, sparkling snow fields and wildlife such as bighorn sheep.
The best part is pulling off at all the viewpoints and not having to wait your turn for a photo.
8. Stargaze in a Dark Sky Preserve
Jasper National Park is the largest accessible Dark Sky Preserve in the world, meaning it's the easiest (and best) place to view the galaxy's billions of stars without any light pollution. Just a short drive from Jasper townsite you'll find some ideal spots for stargazing including Pyramid Lake, Lac Beauvert and Medicine Lake. The best part of stargazing in the winter is you have a good chance of seeing the Northern Lights, too!
Keep an eye out for herds of elk in meadows and search for ungulates along roads (animals such as moose are drawn to the roadside to lick up salt that's used as a de-icing agent). Fresh Tracks can also match you with a winter wildlife tour to learn about Jasper National Park's history, geology and ecology from a guide who knows the best spots to look for animals.
With so many hidden gems to discover, consider spending more time in Jasper, Lake Louise or Banff when you visit the Canadian Rockies.
Contact a Fresh Tracks Canadian Insider and start planning your Canadian vacation today.
About the author: Lisa Kadane is a travel journalist based in Kelowna. Her writing has been published in BBC Travel, CNN Travel, enRoute Magazine, and more. Highlights of her adventures in Canada include joining a polar bear safari in Churchill, heli-hiking in the Bugaboos,... Read more
Discuss your Canadian train vacation with a local travel expert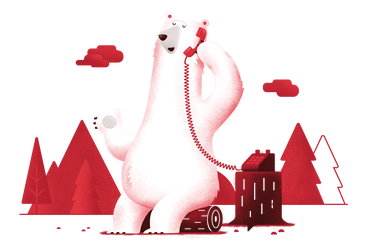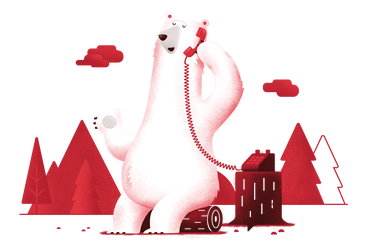 Current promotions
Sign up for special offers, monthly Canadian Insider tips, and vacation inspiration.