5 Ways to Immerse Yourself in the Canadian Rockies
By Fresh Tracks Canada
Published Dec 21, 2021
3 min read
How will you get the most out of your Canadian Rockies trip? From awe-inspiring cliff-edge walks to luxury train rides and afternoons spent paddling on glacier-fed lakes, here are some of our favourite ways to experience this stunning region of Canada.
Get your thrills on a glass-floored cliff-walk
Glass is all that separates you from the 280-metre (918-foot) drop to the valley below on the Columbia Icefield Skywalk. The fully-accessible walkway provides breathtaking perspectives on waterfalls, wildlife, and fossils — a quintessential Rockies experience. You can listen to a hand-held audio guide (available in seven languages) to learn about the landscape as you soak up the views around you.
Explore: Canadian Rockies Train Tours
Choose to do the Skywalk only or—if that's not enough excitement for one day—combine it with an Ice Explorer tour which takes you right onto the Athabasca Glacier.
The Columbia Icefield Skywalk is approximately 1 hour south of Jasper and 2.5 hours north of Banff, making it the ideal stopping point along the spectacular Icefields Parkway.
Experience the Columbia Icefield Skywalk on our Ultimate Canadian Rockies by Rail tour.


Keep reading or discover more travel inspiration in our brochure. This guide showcases our world-famous train journeys, with ideas for personalizing your Canadian vacation.
Download brochure
Whether you're in Banff or Jasper, enjoy the unique perspective of the mountains on a guided boat tour. There's nothing quite like seeing the snowy peaks of the Rockies towering over the region's azure lakes. Look for wildlife as the local guides share their stories of the area.
In Jasper National Park, you can explore glacier-fed Maligne Lake and cruise to iconic Spirit Island, one of the most photographed places in the Canadian Rockies. As you get closer to Spirit Island and the glaciers, observe how the colour of the water shifts from blue to emerald. It's simply stunning.
Lake Minnewanka, Banff's largest lake, is a popular choice for visitors to Banff National Park. People hunted and camped on the shores of the lake for more than 10,000 years, while boats have been cruising here for about 100 years. Discover the captivating history, folklore, and spirit of Lake Minnewanka on an interpretive boat tour. Enjoy a Lake Minnewanka boat cruise on our Complete Canadian Rockies by Rail trip.
Lake cruises in the Rockies only run during the summer months.
Sit back on a luxury train
With routes to Jasper, Banff and Lake Louise, the Rocky Mountaineer Train winds through the heart of the Canadian Rockies, showcasing untouched terrain you can only see by rail. The custom-designed glass-domed coaches make for incomparable panoramic views – all from the comfort of a luxury reclining seat.
Along the way, enjoy gourmet cuisine, drinks and snacks while your Rocky Mountaineer host entertains you with local stories. For a closer look at the stunning scenery and a breath of fresh air, head to the outdoor viewing platform and enjoy the fresh air.
These daylight train journeys take two or three days, depart from Vancouver, and only run between April and October. Ride the Rocky Mountaineer on our Discover Whistler and the Canadian Rockies by Rail tour.
Paddle on a glacier-fed lake
The stunning places to canoe and kayak in Banff and Jasper national parks are sure to impress, whether you're a novice or an experienced paddler. End with a scenic lakeside picnic for an enviable Rockies adventure.
Paddle down the Bow River with a guide in Banff National Park and learn about the history of canoeing and local facts, or join a guided canoe adventure across Pyramid Lake in Jasper. Other popular spots include Moraine Lake and Lake Louise, where you can rent a canoe or kayak and explore at your own pace.
Head out early in the morning or evening and enjoy increased opportunities for wildlife viewing. Keep your eyes peeled for beavers gliding through the water and elk or moose grazing by the shore.
Discover: Vancouver to Banff Train Trips
Linger over a waterfall hike
The hiking in the Canadian Rockies is among the most scenic and inspiring in the world. The area has countless waterfalls, which make for breathtaking and rewarding hikes. Whatever the level of difficulty—from easy to challenging—each trail offers plenty of stunning photo ops.
Popular waterfall trails include Maligne Canyon, Athabasca Falls, and Sunwapta Falls in Jasper National Park. If you're staying in Banff, check out Johnston Canyon and Bow Falls.
The best time to see waterfalls is often in late spring and early summer, when snowmelt creates an increased flow. During the chilly temperatures of winter, some waterfalls freeze over and become eye-catching icefalls.
Read more: Canadian Train Tours for Seniors
Discuss your Canadian train vacation with a local travel expert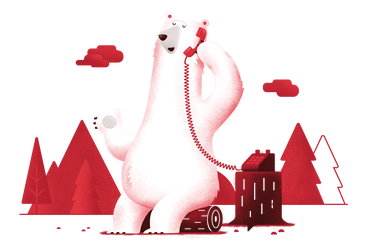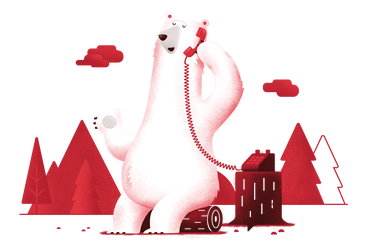 Current promotions
Sign up for special offers, monthly Canadian Insider tips, and vacation inspiration.