Canadian Rockies in Winter
Published Oct 27, 2023
10 min read
There's nothing like a winter getaway and the Canadian Rockies offer one of the most impressive snowscapes worldwide — with plenty of opportunities to experience the best of the cozy season. If you travel to the Canadian Rockies in winter, you'll see frozen lakes, snowy mountain peaks, and icy canyons as you explore Banff, Lake Louise, and Jasper.
"Unlike many winter resorts, the Canadian Rockies are pretty relaxed and quiet in the winter, making your time seem ultra-personal," says Katherine Foxcroft, product manager with FreshTracks Canada. "I think it's how most people imagine their 'winter wonderland' trip. It's all frozen waterfalls, snowy solitude, cozy fireside moments and snow hanging thick from the evergreen forests."
To help you make the most of your time in the Canadian Rockies, here are some of the region's most exhilarating, exclusive and unique experiences — from dog sledding and ice walking, to heli tours and hidden-gem pubs. Personalize your Canadian rail vacation with one or more of these Rocky Mountain activities when you book with Fresh Tracks Canada.
1. Snowshoe through a Rocky Mountain winter wonderland
Snowshoeing in the Rockies allows you to trek through spectacular mountain scenery in areas that would be difficult to get to by hiking alone. There are many guided options, suitable for both beginners and experts alike. The Paint Pots Snowshoe Tour by Banff Tours offers a two-mile hike through crisp snow, framed by the Rockies' stunning natural beauty. Along the way, adventurers enjoy some uniquely Canadian treats, like hot maple taffy poured onto snow.
"This is a cultural treasure within our National Park," says Bryony Hawkins, Reservations Supervisor with Banff Tours. "You can learn about the history of the fur trade as you explore the fascinating Paint Pots, which are mineral deposits once used by First Nations people for rock painting."
Quick facts: This activity runs December to mid-April, and requires a moderate fitness level.
[ Read: Best time to visit Banff ]
2. Dog sledding is an iconic Canadian Rockies experience
Traveling by dog sled is one of the most traditional winter experiences the Rockies have to offer. Various tours are offered in Banff and Jasper, where you'll take in the snowy scenery and crisp mountain air while learning about the history of the area and its people. Some tours include lunch cooked over an open campfire, with hot apple cider and homemade treats.
"This is an authentic northern experience," says Foxcroft. "As you glide behind your team of huskies through the beautiful frozen landscape, you'll be amazed by how much these dogs love to pull. Spending time cuddling with your team is almost as good as the ride itself."
Quick facts: This activity runs December to mid-April, and ranges from leisurely to active, depending on the tour.
3. Capture your winter Rocky Mountain vacation with a sunrise tour
The stunning sunrises are one of Banff's best held secrets. Photographers will wake early and venture out to experience Banff National Park during golden hour. On this private tour, a guide will teach you how to take great photos, a trip ideal for amateurs and enthusiasts.
"The Canadian Rockies are like something straight out of a fairytale in the winter time," says Dani Lefrancois, Banff Photo Workshops Guide. "The towering mountain peaks and beautiful pine trees, all covered in snow, are truly magical. Taking a landscape photography tour during the winter in the Rockies is the best way to get off the beaten path and see the beautiful first morning rays of pink light hit the snow and ice."
Quick facts: This tour runs year round and lasts around three hours. It does require some walking.
#1 Travel Tip: Time your Banff Gondola visit with sunset
You'll be able to see the spectacular views from the summit and then enjoy the Nightrise experience.

Katherine Foxcroft
Product Manager, Tours and Vacations
4. Experience a dramatic frozen landscape on a Canadian Rockies Ice Walk
Surround yourself with the magic of the Rockies while participating in a guided ice walk — a tour that will lead you past water and ice falls to breathtaking scenery.
"You can explore nature's eerie ice sculptures on a guided walk," says Foxcroft. "You'll see tumbling waterfalls stilled by the cold, as you weave through twisting limestone formations and blue ice-columns. For those who've seen the canyons raging with emerald green water in the summer, being on the canyon floor in winter is an extra thrill."
In the Johnston Canyon Icewalk Tour, travelers will take a three-mile trek through a wildlife habitat to learn how the canyon was formed, or can opt for a night icewalk instead. Those who choose the Maligne Canyon Icewalk Tour will strap on ice cleats and venture beneath the frozen surface of the Maligne River into a magical world of ice formations and shelves on this two-mile walk.
Quick facts: These tours run from December to mid-March/mid-April, and require a moderate fitness level.
5. Attend a fun winter festival in the Canadian Rockies
The Canadian Rockies come alive with a series of winter festivals that celebrate the region's culture, art, and spirit. If you're visiting Banff in January, you'll likely see large, decorative snow sculptures in downtown for the annual SnowDays celebration. Then, head to Lake Louise to view top ice carvers compete in the Ice Magic event. And over in Jasper, the January in Jasper festival features all kinds of winter activities, live music, a street party, and fireworks.
Quick facts: These festivals happen between mid-January to early February.
6. Snuggle up on a magical sleigh ride through Lake Louise
Nothing could be more picturesque than taking a horse-drawn sleigh through the real-life snow globe that is Lake Louise in the winter.
"Taking a sleigh ride in Lake Louise is magical," says Kevin Stanton of Brewster Adventures. "We are one of the largest operators of this type of experience in the world, and it's a bucket-list experience for many."
As the only snowy sleigh ride of its kind in Canada, this adventure lets you take in the snowy sights from your cozy ride, where upholstered seats and blankets keep you warm throughout the trip.
Quick Facts: The season for sleigh rides starts mid-December and goes to early April, weather and snow cover permitting.
7. Spend a cozy evening in an upscale Rocky Mountain pub
A true winter hideaway can be found at the intimate Walliser Stube restaurant and wine bar in the Fairmont Chateau Lake Louise. With its innovative European cuisine, guests can experience an authentic Swiss fondue to pay homage to the Fairmont's Swiss heritage. Stay a while to enjoy a selection or two from the floor-to-ceiling wine library, which houses more than 500 bottles to pick from.
"The Walliser Stube is best known for the fondue, both cheese and chocolate, alongside a tempting variety of classic Swiss, German and Alpine dishes influenced by regional styles," says Mei Uthoff, food and beverage coordinator with Fairmont. "The restaurant has a cozy Swiss cabin atmosphere and is wonderful for an intimate, romantic dinner."
Quick Facts: This offering runs year round.
8. Get your thrills with a heli safari in the Canadian Rockies
Get ready for the tour of a lifetime with the Abraham Lake Winter Heli Safari Experience — a thrilling 20-minute helicopter tour, high over the frozen landscape of the Canadian Rockies. After the tour, adventurers will touch down in the wilderness and embark on a one-hour snowshoeing adventure through pristine snow. You'll have plenty of time to photograph Abraham Lake's naturally occurring bubbles trapped deep within the ice, then enjoy a hot lunch. No prior snowshoeing or hiking experience is required.
Quick facts: These tours run from November through March, and require a moderate fitness level.
#2 Travel Tip: Every room at the Rimrock Resort Hotel has stunning mountain views
The hotel is close to Banff Upper Hot Springs and Banff Gondola, if you're keen to visit those attractions.

Hannah Poaros-McDermott
Travel Writer and Senior Content Coordinator
9. Go on a wildlife tour in the Canadian Rockies
Wildlife enthusiasts will love the chance to experience mystical Banff National Park in winter on a Banff Sightseeing Tour. A local guide will lead you through the icy wilderness, educating you about the natural environment, historic sights and the survival habits of the region's wildlife. Keep your eyes and cameras ready to spot deer, elk, big-horned sheep and other creatures.
"Build a connection to our world heritage site, learn its history and view wildlife in their natural winter habitat," says Hawkins about this rare experience. "This area transforms into a real-life snow globe in the winter that has to be seen to be believed."
Quick Facts: This tour runs year round.
10. Ice skate on frozen Lake Louise
One of the most iconic activities to do during a Canadian Rockies winter trip is ice skate on Lake Louise. Between late November and early December, the lake freezes and transforms into a natural outdoor ice rink. Glide across the lake and enjoy views of the mountains and Victoria Glacier. If you want to avoid the crowds, you can go for an evening skate and look up at the starry sky.
Don't own a pair of skates? No problem! There is a rental shop which has a range of equipment for all ages.
Quick facts: Ice skating is possible from December to April, depending on the conditions.
11. Spend a day at a world-class Canadian Rockies ski resort
Taking the train through the Rocky Mountains in winter is an unforgettable experience. A half-day train and sightseeing tour lets you ride VIA Rail's Skeena train through the Robson Valley, where the Cariboo Mountains are on one side and the Rocky Mountains are on the other. After or before your train journey, you'll be able to learn more about the history of the area and the ecology of the landscape on a guided bus tour. Keep an eye out for Mount Robson, the Canadian Rockies' highest peak!
Quick facts: There are two variations of this tour: Jasper to Dunster (2.5 hours on the train) or Jasper to McBride (3.5 hours on the train).
12. Ride the Skeena train on a half-day sightseeing tour
One of the most iconic activities to do during a Canadian Rockies winter trip is ice skate on Lake Louise. Between late November and early December, the lake freezes and transforms into a natural outdoor ice rink. Glide across the lake and enjoy views of the mountains and Victoria Glacier. If you want to avoid the crowds, you can go for an evening skate and look up at the starry sky.
Don't own a pair of skates? No problem! There is a rental shop which has a range of equipment for all ages.
Quick facts: Ice skating is possible from December to April, depending on the conditions.
[ Explore: Canadian Rockies Train Trips ]
13. Relax with a soak in Banff Upper Hot Springs
A visit to Banff Upper Hot Springs is the best way to warm up after a day in the mountains. The mineral-rich waters of the outdoor pool often reach 40 degrees Celsius (104 degrees Fahrenheit), and the contrast between the hot water and the crisp winter air is soothing and invigorating.
There is a café and gift shop at the hot springs, so you can buy snacks, hot drinks, and souvenirs too.
Quick facts: The Banff Upper Hot Springs are open all year round.
14. Hop on the Banff Gondola in the evening for Nightrise
Looking for a unique evening experience in the Canadian Rockies? Nightrise at Banff Gondola is the perfect after-dark activity. The gondola takes you up to the summit of Sulphur Mountain, where you can enjoy four multimedia art installations that use colourful projections, lights, and sound effects. Viewing this mountain landscape at night is simply magical.
Quick facts: This experience is only available between November and March.
How to prepare for a Canadian Rockies winter adventure?
If you are going on a Canadian Rockies winter adventure, you'll want to pack warm clothing, including insulated layers and waterproof gear, and be prepared for cold weather conditions. Average temperatures in Banff between December and February range from -14 to 0 degrees Celsius (6 to 31 degrees Fahrenheit). It's a great idea to check the weather forecast before your trip.
Even though the winter season is quieter than the summer season in the Rockies, you still need to book all train experiences, tours, and hotels months in advance. The travel experts at Canadian Train Vacations can help you with planning your itinerary. It's also advisable to make dinner reservations early, especially if you'd like to eat at one of the restaurants at the Chateau Lake Louise or Fairmont Banff Springs.
How to reach the Canadian Rockies?
There are several ways to reach the towns of Banff and Jasper in the Canadian Rockies.
By air: Most travellers access the Canadian Rockies by flying into major airports like Calgary International Airport. From there, it's a 1.5-2-hour drive to Banff. Alternatively, there's the option to fly to Vancouver International Airport and take the VIA Rail train to Jasper.
By train: VIA Rail offers a sleeper-train service between Toronto and Vancouver which stops in Jasper. If you're looking for a leisurely travel experience across Canada, then this train journey is for you! Take the train to Jasper from Vancouver for a short one-night journey or choose Toronto to Jasper and spend three nights onboard the train.
[ Explore: Train Across Canada ]
By car: Driving to the Canadian Rockies allows for flexibility and the opportunity to explore at your own pace. The Trans-Canada Highway (Highway 1) runs through the region, providing access from various directions. If you choose to drive, be prepared for winter conditions, including snow and ice, and ensure that your vehicle is equipped for the season. If you'd prefer that someone else does the driving, there are several bus and tour operators that provide transport between Calgary, Banff, and Jasper.
Appropriate clothing and gear
Expect cold temperatures and unpredictable weather during winter in the Rockies. To keep warm when you are exploring this beautiful winter wonderland, we recommend bringing the following clothing items:
Warm winter jacket (waterproof and windproof)
Warm shoes and winter boots
Long-sleeved shirts and sweaters that you can layer
Fleece sweater
Warm pants (waterproof if possible)
Warm socks, gloves, hat, and scarf
Swimming gear (if you'd like to take a dip in the hot springs or the hotel jacuzzi)
You might need to wear more layers if you are doing activities such as dog sledding, skiing, or snowboarding. If you are unsure about what clothing is appropriate for your chosen tour or activity, please contact your vacation advisor for advice.
Final thoughts
From world-class skiing and ice-skating to wildlife viewing and snowshoeing, there's no shortage of things to do in the Canadian Rockies winter. You can relax by the fire in cozy restaurants and lodges, attend vibrant winter festivals, and soak up the serenity of the mountains. If you've always wanted to have a winter wonderland Canada experience, then you should plan a trip to the Canadian Rockies.
About the author: Katherine is Product Manager with Fresh Tracks Canada. Having worked in the Canadian travel industry for almost 20 years, she enjoys sharing her local expertise with visitors. She is based in Calgary and one of her favourite Canadian destination is the... Read more
Discuss your Canadian train vacation with a local travel expert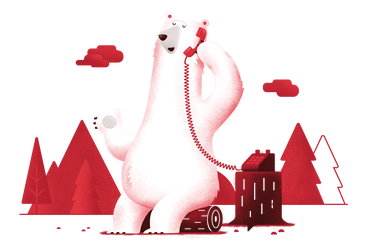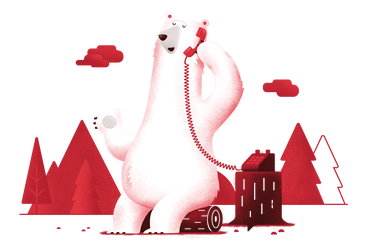 Current promotions
Sign up for special offers, monthly Canadian Insider tips, and vacation inspiration.