20 Hidden Gems in New Brunswick
Published Mar 1, 2023
8 min read
Do you want to explore New Brunswick, Canada? Are you looking for some hidden gems to add to your trip itinerary? The travel experts at Canadian Train Vacations can help you. New Brunswick has many incredible things to do.
New Brunswick is one of the Canadian Maritime provinces. A visit to this beautiful province while on a trip to Canada's East Coast will not disappoint. New Brunswick offers many interesting attractions:
The world's highest tides

Incredible whale-watching expeditions

Stunning rugged coastal landscapes

Historic city centres
The people of New Brunswick also have a reputation for being friendly and welcoming — you'll experience that wherever you go in the province.
This guide lists some of the most outstanding attractions in New Brunswick. Below are 20 one-of-a-kind hidden gems in New Brunswick.
1. Roosevelt Campobello International Park
Roosevelt Campobello International Park protects the former summer retreat of Franklin D. Roosevelt, Eleanor Roosevelt, and their family. This 34-room cottage, which now operates as a museum, details his life before he became the President of the United States in 1833. The United States and Canada jointly operate, fund, and administer this park. The visitor centre includes a souvenir shop and a small bilingual exhibit on the Canada-United States border. While the Roosevelt Campobello International Park is a memorial to FDR, it is also a symbol of cooperation between the United States and Canada.
Address: 459 Route 774, Welshpool, NB E5E 1A4, Canada.
#1 Travel tip: Acadian Historical Village
Stay longer at the Acadian Historical Village with a night at Chateau Albert Hotel. The hotel is a replica of the original 20th-century property and is a quiet retreat.

Hannah Poaros-McDermott
Travel Writer and Senior Content Coordinator
2. Richibucto River Wine Estate
The Richibucto River Wine Estate produces award-winning wines in New Brunswick. This vineyard is located 5 kilometres outside Rexton, New Brunswick, along the Richibucto River. The beautiful view of the river, the vast 20 acres of groomed vineyards, and its top-notch wines distinguish Richibucto River Wine Estate from other wineries in the area. The property has 20 acres of various cold-climate grape vineyards. There is a boutique with a tasting bar that sells wine and souvenirs.
Address: 940 NB-495, Mundleville, NB E4W 2N5, Canada.
3. St. Michael's Basilica
The St. Michael Archangel Basilica overlooks the Miramichi River in the Canadian province of New Brunswick. The Basilica, a great example of Gothic style, is one of Miramichi's most prominent architectural landmarks.
Address: 10 Howard St, Miramichi, NB E1N 0C4, Canada.
4. Oppenheimer-Prager Museum at Dayspring
Dayspring is a historic residence in St. Andrews-by-the-Sea, New Brunswick, Canada. Once the largest home in the area, it now operates as a museum. The Oppenheimer-Prager Museum at Dayspring mainly features works by artists Joseph Oppenheimer and Eva Prager, who have family ties to the house. The museum also contains interesting objects, jewellery, memorabilia, classic cars, and photos related to the home's former owners.
Address: St. Andrews, NB E5B 2L3, Canada.


Keep reading or discover more travel inspiration in our brochure. This guide showcases our world-famous train journeys, with ideas for personalizing your Canadian vacation.
Download brochure
5. Moosehead Breweries
Moosehead Breweries, operating since 1867, is one of Canada's oldest breweries. Founded in Halifax, where the business survived two fires and a harbour explosion, the company moved to Saint John, New Brunswick in 1918. They have a large variety beers to select from. The brewery offers tours at 2, 4, and 6 pm (Monday to Friday) where you can learn about the brewing process and its history.
Address: 89 Main St W Saint John, NB, E2M 3H2 Canada.
#2 Travel tip: Kayak to the caves
One of the best ways to explore St. Martins Sea Caves is on a guided kayak tour. Marvel at the dramatic red-rock cliffs and enjoy a tasty snack along the way.

Katherine Foxcroft
Product Manager, Tours and Vacations
6. Fundy National Park
This stunning coastal park offers miles of hiking trails along rocky shorelines and bubbling forest streams. Although it is one of Canada's smallest national parks, stretching only 20 kilometres (12 miles) along the coast, there is plenty to see and do. The scenery is breathtaking as you travel through hillsides and green forests. At high tide, hop in a kayak and discover the fascinating mudflats exposed at low tide. But don't miss Fundy's other attractions, such as excellent hiking and camping. This place can take three hours to several days to explore.
Address: Alma, NB, Canada.
7. Irving Nature Park
The Irving Nature Park is a 600-acre wooded park close to Saint John that spectacular views of the Bay of Fundy coastline. There are marked trails for walking and cycling, a boardwalk out to the salt marsh, and a lookout tower. It has accessible restrooms, barbecues, a play area, and a children's forest with a fun sunken maze. Free special events are held throughout the year, including story sessions, meteor showers, and moonlight snowshoeing.
Address: 1790 Sand Cove Rd, Saint John, NB E2M 4Z8, Canada.
8. Hopewell Rocks
The Hopewell Rocks, also known as the Flowerpot Rocks due to their distinctive tapered shape, are one of North America's most unusual sights. Visitors can walk on the ocean bottom for three hours on low tide to witness the incredible effects of the water currents. There are over 20 rocks and all are different shapes and sizes. The park is open from mid-May to mid-October. Plan a half-day excursion to experience the splendour of these tidal formations. It is worth staying in the area for the day and seeing the rocks at both low and high tide.
Address: Shores of the Bay of Fundy, Hopewell Cape, New Brunswick.
9. Acadian Historical Village
The Village Historique Acadien, which opened in 1977, was established to commemorate and preserve the Acadian way of life. The live-action reenactments show people going about the village as Acadians would have done centuries earlier. The walking distance around the village is about 2 kilometres (1.2 miles) and you can see a range of historical buildings, including a general store, tavern, blacksmith's, railway station, and chapel. The Acadian Historical Village offers a unique look into the past for those interested in New Brunswick's history.
Address: 5 Rue du Pont, Bertrand, NB E1W 0E1, Canada.
10. Fundy Trail Parkway
The Fundy Trail Parkway is a 30-kilometre (19-mile) drive through a 6,323-acre park, and it offers breathtaking views. With high sea cliffs, secluded beaches, old-growth forests, and hiking trails, this drive has some of the most dramatic scenery in Canada. Visit its four waterfalls, admire the coastal views from 21 lookouts, and cross the 84-meter-long Big Salmon River Suspension Footbridge. Step inside the interpretive centre or heritage cookhouse to learn the history of this area.
Address: Saint Martins Parish, NB, Canada.
11. St. Martins Sea Caves
On the coast of the Bay of Fundy, the St. Martins Sea Caves are an excellent day trip while visiting the Saint John area. The red-rock caves have been created by the bay's massive tides that turn every six hours. It is possible to stroll along the beach and enter the caves at low tide, but be sure to consult a guide or tide charts. Stay in the area to watch the sunset over the bay.
Address: St. Martins, NB E5R 1J7, Canada.
12. Kings Landing
This 300-acre museum features educational exhibits, hands-on workshops, dining experiences, and a 19th-century village with 70 historic buildings and a community of costumed reenactors. Similar to the Acadian Historical Village, King's Landing lets you experience what life was like in 19th-century rural New Brunswick.
Address: 5804 Route 102, Prince William, NB E6K 0A5, Canada.
13. Cape Enrage
For 140 years, the Cape Enrage lighthouse has sat at the southern edge of the New Brunswick side of the Bay of Fundy. It's a popular spot for picnics and day hikes to view the sunset on a summer evening. The photogenic lighthouse, with its red top, dates from 1838. Because the Cape Enrage lighthouse is on a cliff, the 180-degree views are spectacular. If you want to spice up your visit to Cape Enrage, you can ride the 183-metre (600-foot) long zipline or rappel down the 42-metre (142-foot) long cliff.
Address: Albert County, NB, Canada
14. Grand Falls Gorge
Grand Falls Gorge is a must-see attraction for anyone visiting the area. A well-kept, 1.6-kilometre (1 mile) long trail follows the Saint John River through a gorge before opening to viewing platforms overlooking this stunning waterfall. Visitors can take the 401 steps down to the river. Hiking, sightseeing, kayaking, ziplining, and picnicking are among the most popular activities in the area. There are picnic tables, viewing platforms, and a gift shop near Grand Falls Gorge.
Address:125 Manse Rd, Grand Falls, NB E3Z 2X4, Canada.
15. Hartland Covered Bridge
Hartland is a small town in Carleton County, New Brunswick, and the 390-metre (1,282-foot) long Hartland Covered Bridge is its main attraction. The structure was originally built as an open-topped bridge and officially opened in 1901. In 1921, it was covered, making it the world's longest-covered bridget. Today, a pedestrian walkway runs along one side of the bridge, allowing walkers to stroll over the river.
Address: Hartland Hill Bridge Rd, Hartland, NB E7P 2N3, Canada.
16. Magnetic Hill Winery
Magnetic Hill in Moncton is one of the most unusual tourist attractions in New Brunswick. Magnetic Hill is a natural occurrence in which it appears that your vehicle rolls uphill when you let go of the brake. While there, visit the Magnetic Hill Winery. The winery offers tasting flights and charcuterie boards. There are a range of delicious New Brunswick-grown wines to try, from crisp, dry whites to bold reds. There's also fun and fruity wines like cranberry, blueberry, and maple. Enjoy the chic, country vibe on the stunning patio.
Address: 860 Front Mountain Rd, Moncton, NB E1G 3H3, Canada.
17. Pabineau Falls
The Pabineau Falls, located in the Pabineau First Nation, are impressive all year with their incredible landscapes enclosed by breathtaking nature. Gegoapsgog, which means "at the top of the falls," is the Mi'kmaq word for this location. Drive through Pabineau First Nations near Bathurst to get to this waterfall. The falls are a series of small rapids on the Nepisiguit River that are popular with kayakers.
Address: Gloucester Junction, New Brunswick, Canada.
18. Fort Beausejour National Historic Site
Fort Beauséjour — Fort Cumberland National Historic Site of Canada is a star-shaped military fortification built in the late 18th and early 19th centuries. Fort Beauséjour (renamed Fort Cumberland in 1755) was designated a Canadian national historic site for its roles in two significant 18th-century disputes: the American Revolution of 1776-83 and the Anglo-French rivalry of 1749-63. The site includes historical exhibits as well as the fort's restored ruins. The Fort Cumberland fortress, its defensive works, and the outlying properties of the redoubt at Pont à Buot, Ile de la Vallière, Inverma Farm, Chipoudy Point, and Butte à Roger are important components of its cultural landscape.
Address: 111 Fort Beausejour Rd, Aulac, NB E4L 2W5, Canada.
19. Aboiteau Beach
Aboiteau Beach, located in the heart of L'Acadie, is a must-see. Aboiteau Beach is Canada's first saltwater beach to be awarded a Blue Flag designation. This international recognition means it meets strict standards for safety and water-quality. It's a picturesque location with salty waves, golden sand, majestic dunes, and the warmest waters in this region. Local restaurants also offer delicious seafood meals with ocean views.
Address: 150 Parc Ln.Cap‑Pelé, NB E4N 1S4.
20. Pokeshaw Rock
Pokeshaw Rock is situated near the outer stretches of Baie des Chaleurs on New Brunswick's northern coast. You can come here to observe the cormorants nesting on the rocky ledges and flat cap of Pokeshaw Rock. Double-crested Cormorants prefer nesting locations close to food and safe from predators. As a result, secluded islands are preferred for nesting, and cormorants will use both rocky and forested islands.
Address: NB-11, Pokeshaw, NB E2A 5S5, Canada.
Frequently Asked Questions
What is the most visited place in New Brunswick?
One of the most visited places in New Brunswick is Fundy National Park, located on the Bay of Fundy. This national park has many hiking trails, waterfalls, and beaches that draw thousands of visitors annually.
What are 3 things New Brunswick is known for?
The Bay of Fundy: This bay is known for its extreme tides that can reach heights of up to 16 meters (52 feet). It's also home to some of Canada's most diverse marine wildlife, including whales and seals.
The Hopewell Rocks: This geological formation composes of flowerpot-shaped rocks carved by the bay's powerful tides over millions of years.
Reversing Falls Rapids: Located in Saint John, these rapids caused by the Bay's dramatic tide changes cause water to flow upstream and downstream.
What is the prettiest town in New Brunswick?
Saint Andrews, also known as St. Andrews by the Sea, is one of New Brunswick's most beautiful vacation towns.
What are 5 interesting facts about New Brunswick?
New Brunswick is the only formally recognized bilingual province in Canada.
Because of its beautiful coastline, New Brunswick is known as the Picture Province.
One-third of the world's frozen French fries are produced in New Brunswick, primarily by McCain frozen foods.
The New Brunswick Museum in Saint John is the country's oldest continuously operating museum. The museum houses the world's oldest intact shark fossil, dating back 400 million years.
The Canadian military was founded in New Brunswick.
About the author: Katherine is Product Manager with Fresh Tracks Canada. Having worked in the Canadian travel industry for almost 20 years, she enjoys sharing her local expertise with visitors. She is based in Calgary and one of her favourite Canadian destination is the... Read more
Get a brochure
Includes sample trip itineraries, route maps, and insider tips.
Get Your Brochure
Have a question?
We can answer any questions or make suggestions.
Schedule a Call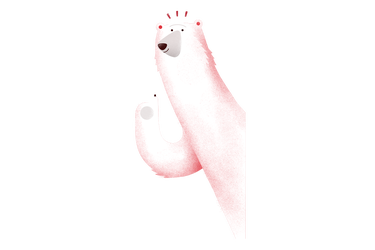 Current promotions
Sign up for special offers, monthly Canadian Insider tips, and vacation inspiration.