Best Things To Do in New Brunswick
By Fresh Tracks Canada
Published Feb 27, 2023
8 min read
New Brunswick is the largest Canadian province in the Maritime Provinces. It is home to tourist spots, hidden marvels, and fun adventures for young and old. The combination of natural beauty and recreational activities in New Brunswick makes it one of Canada's most popular holiday destinations. The province sees one million tourists annually.
Spend your vacation exploring nature, learning fascinating facts at museums, shopping at local boutiques, or relaxing at the beach. Additionally, there are various things to do in New Brunswick at night, from performing arts centers and musical theater to clubs and pubs. You can plan on visiting New Brunswick in any season, depending on what you want to do. From walking on the ocean floor and biking through the picturesque trails in summer to snowmobiling and downhill skiing in winter, there are plenty of fun things to do in New Brunswick all year round!
The travel experts at Canadian Train Vacations can help you plan your New Brunswick adventure based on your preferences.
This article lists the 31 best things to do in New Brunswick, Canada. From serene places with stunning views to adventurous activities like kayaking, hiking, and snowshoeing, there is something for everyone.
1. Drive or Walk Across the Ocean Floor
Ministers Island, located just a kilometer from Saint Andrews, New Brunswick, is famous for its disappearing and reappearing beaches. Take a walk or drive across the ocean floor at low tide. A tide chart posted on a sign will tell you when it is safe to cross.
2. Visit The Blockhouse at Saint Andrew's
Built during the 1812 War, this National Historic Site prevented the entry of American invaders. Today, it is recognized as a heritage building. Explore the remains of a functional 19th-century military defence structure. This regional landmark is a must-visit if you love architectural marvels.
3. Watch the Reversing Falls of Saint John
The Reversing Falls rapids and whirlpools undergo two tidal cycles comprising two low and two high tides daily. This phenomenon, occurring due to the collision of the Saint John River and the Bay of Fundy, is one of the top sights in New Brunswick!
4. Try Blueberry Delicacies at McKay
Visit McKay's Wild Blueberry Farm Stand in Pennfield Ridge to savour the delectable blueberry desserts. The delicious blueberry sauces, sundaes, pies, muffins, ice creams, and shortcakes will keep you returning for more. You can also purchase fresh blueberries from the local produce market.
5. Drive Through The Fundy Trail Parkway
A scenic drive or hike through this non-profit coastal nature park is one of the free things to do in New Brunswick. This 30 km drive offers stunning visuals of waterfalls, beaches, viewpoints, canyons, and rock formations along the way. It is one of the most scenic road trips in Canada.
6. Walk Along the Waterside Beach
A hidden treasure on the Bay of Fundy, this saltwater beach offers a mesmerizing view of the ocean and rare wildlife sightings. Located along Highway 915, between Alma and Cape Enrage in New Brunswick. It is home to a vegetated dune system and a salt marsh complex. It's a bit cold for swimming, but its long stretches of sandy coast are ideal for walks and wading.
7. Perceive History at Village Historique Acadien
This one-of-a-kind, living, open-air museum is an authentic historical site portraying the lives of Acadian natives from 1770 to 1939. Interpreters and guides dress up in period costumes to bring alive the traditional customs and lifestyle of the bygone era.
8. Ferry to Campobello Island
Suitable for a day trip, you can travel to Campobello Island from Saint Andrews via two ferries. The first ferry takes you to Deer Island. The second one takes you to Campobello. This place features some unique things to do in New Brunswick, including bird spotting, beachcombing, and whale watching.
9. Watch the Changing Tides at St. Martins Harbour
Lighthouses and lobster fishing boats dot the coastline. The tide here rises and falls every six hours, creating new timelines for low and high tides. You can stroll across the ocean floor and access the sandstone sea caves at low tide. During high tide, the caves are submerged completely.
10. Enjoy the Greenery of Kingsbrae Garden
Take a walk through one of Canada's top ten public gardens. Spread over 27 acres, this horticultural garden in Saint Andrews remains open from May to October. Explore the different species of shrubs and perennials. Check out the sculpture garden, cedar maze, and themed parks.
11. Explore the Fundy National Park
From hiking and biking trails to mesmerizing tidal waves, Fundy National Park is well-known for its rugged coastline, waterfalls, and high tides. Cross-country skiing and snowshoeing are some winter activities in New Brunswick you must try.
12. Witness the Turbulent Tides at Cape Enrage
The Bay of Fundy is renowned for its high tides. Get a spectacular view of these rising tides (as high as 16.3 m) from the towering cliffs of Cape Enrage. You can also try some adventurous activities here, such as rappelling and zip-lining.
13. Discover the Covered Bridges
Timber-truss bridges with roofs and sidings are called covered bridges. New Brunswick is home to around 58 covered bridges. Do not miss visiting the Hartland Covered Bridge, the largest/longest of its kind!
14. Watch Lobster Fishing and Taste the Delicacies
Grand Manan Island, located at the mouth of the Bay of Fundy, is one of the best places in New Brunswick for lobster fishing. While visiting New Brunswick, ensure you have sampled the local lobster preparations, such as lobster casseroles, poutine, and rolls.
15. Attend the Harvest Jazz & Blues Festival
Attending this music festival in Fredericton is among the most fun activities in New Brunswick. This annual festival features blues, jazz, and world music. Various world-class performers showcase their performances over six days in September.
16. Watch the Starry Night Sky at Mount Carleton Provincial Park
One of the unique things to do in New Brunswick at night is to spend time at this Dark Sky Preserve. Get mesmerized by the stunning nocturnal sky views with no artificial lighting. This provincial park also hosts camping trips and winter adventure sports, such as snowmobiling and ice-fishing.
17. Enjoy the Outdoors at Irving Nature Park
This 600-acre wooded park in Saint John has many hiking, walking, and biking trails and scenic viewpoints. It is home to the province's richest marine ecosystems. Exploring the boardwalk to the salt marsh, playing in the children's playground with mazes, and witnessing the seal observation deck are a few free things to do in New Brunswick.
18. Tour the Ritchie Wharf Park
Back in the day, this public park was a shipbuilding site. Situated in Miramichi, the Ritchie Wharf Park has a nautical-themed playground for kids, a boardwalk with art galleries, restaurants, souvenir shops, and a splash pad. Take advantage of a scenic boat tour.
19. Observe Miscou Island's Untouched Beauty
One of the best things to do in New Brunswick is to spend a day or two on the mystic, remote Miscou Island. The view of charming lighthouses, uncrowded trails, pristine beaches, and vast peat bogs will stay with you forever.
20. Be an Eco-Tourist at Magnetic Hill Zoo
The zoo, situated in Moncton's Magnetic Hill area, houses over 75 indigenous and exotic animal species. These species include leopards, Madagascar lemurs, Amur tigers, zebras, and black jaguars. Explore Atlantic Canada's leading zoo that promotes conservation action and runs many volunteer programs.
21. Savour Local Produce at the Moncton and Dieppe Farmers Markets
One of the many fun things to do in New Brunswick is to explore the vibrant farmers' markets. You can communicate directly with local vendors and artisans and purchase harvest treats and organic foods.
22. Hike the Bouctouche Sand Dunes
These dunes feature one of the longest trails (almost 12 km) in New Brunswick. Use the boardwalk stretching across the dunes to explore the area without endangering the exotic plant and wildlife species. You can relax on the beach after your walk.
23. Stop by at the Distillerie Fils du Roy
While visiting New Brunswick, explore this micro-distillery on the Acadian Coast to purchase excellent quality liquor and craft beer at economical prices. It was the first distillery to open in Acadia. Take a tour of the manufacturing process and get a free tasting of the spirits (beer/gin/whiskey/rum).
24. Travel Across the Confederation Bridge
This impressive bridge (considered a global engineering feat) connects Prince Edward Island to the mainland. It takes about ten minutes to cross this 12.9 km long bridge (the longest bridge constructed over ice-covered waters). Walk down the boardwalk at the foot of the bridge to explore coastal forests and marshes.
25. Enjoy Whale Watching in St. Andrews
One of the unique things to do in New Brunswick is to experience close encounters with whales through guided cruises over the Bay of Fundy. June to October is the best time to visit for a successful sighting. Get an opportunity to glimpse the famous migratory whale species, such as the Minke and the Finbacks.
26. Visit the Grand Anse Lighthouse
This lighthouse, painted in the colours of the Acadian flag, currently functions as a tourist information center. Spend a relaxing evening here and click beautiful pictures. Enjoy the breathtaking view of Chaleur Bay, dotted with numerous fishing boats.
27. Soak in the Magic of Sunsets
Witnessing enchanting sunsets is one of the best things to do in New Brunswick, Canada. The mesmerizing beaches, coastlines, and wharfs all over the province are the idyllic setting for a memorable sunset viewing experience. Remember to bring your camera along.
28. Witness the Vibrant Pays de la Sagouine Festival
This theatrical festival of Bouctouche Island symbolizes Acadian culture and traditions. Discover the rich cultural heritage of the ancient fishing villages through powerful performances and musicals by talented actors. Learn about the stories and legends associated with this enchanting land.
29. Harvey Bank Heritage Shipyard Park
This heritage park on Mary's Point Road commemorates the old shipbuilding industry. The monument, constructed in 2006, gives off 19th-century vibes. Remember to examine the replica of the three-masted ship (the shipyard's first vessel) named Revolving Light.
30. Explore the Quaint Town of Alma
Alma is one of the top 10 Canadian towns to visit. This idyllic fishing town is perfect for a few days of relaxation. Visit the local lobster and scallop fisheries. The best part is this town is very close to the Fundy National Park. Exploring the beach at low tide, hiking through picturesque trails, and beachcombing are popular fun activities here.
31. Take the Hopewell Rocks Night Photography Tour
One of the unique things to do in New Brunswick at night is to undertake a guided night photography session in Hopewell Rocks Provincial Park. Take exclusive pictures of the starry night skies, silhouetted geological formations, unending coastlines, and reflections. Get informative tips and tricks on capturing the best photographs in diminished light.
How to Reach New Brunswick
The Greater Moncton International Airport is the main airport for flight operations to New Brunswick. The Fredericton International Airport and Saint John Airport also operate commercial flights. Air Canada operates many domestic and international flights to and from New Brunswick.
You can get to the places to go in New Brunswick during a road trip on the well-connected highways. Bus travel is economical if you travel in a group. Round-trip passenger rail services are also available. Explore Canadian Train Vacations for the best rail vacation packages.
New Brunswick's Climate
New Brunswick is one of the warmest Maritime provinces. The climate is similar to that of continental Europe. Summers are warm, humid, and wet. Winters are snowy and cold. The province is known for its winter and summer activities. The hottest month is July, and the coldest is January. New Brunswick experiences an early spring. The fall season lasts shorter than in other provinces.
Final Thoughts
New Brunswick is appropriately called the Picture Province. The stunning coastlines, inland lighthouses, pristine natural sanctuaries, iconic high tides, and scenic locales make it one of the top tourist destinations in Canada. Besides sightseeing, you can also indulge in several exciting activities and adventures.
Frequently Asked Questions
What is the most visited place in New Brunswick?
The Bay of Fundy is among the most visited places in New Brunswick, and Hopewell Rocks comes a close second.
Is New Brunswick worth visiting?
If you love exploring natural landscapes and coastal scenery, you should plan a visit to New Brunswick. Scenic locales, high tides, pleasant weather, friendly locals, adventurous excursions, and the historic grandeur of the place make it worth a visit.
What is the prettiest city in New Brunswick?
Saint Andrews, often known as St. Andrews by the Sea, is one of New Brunswick's most charming holiday villages. This idyllic maritime town is home to secluded coves and vintage lighthouses. It is the perfect place for relaxation and rejuvenation.
What is the best time to visit New Brunswick?
April to May and September to October are ideal times to visit Saint John. These seasons provide pleasant weather, gorgeous scenery, and affordable lodging.
How many days do you need to explore New Brunswick?
To cover the sightseeing spots and top sights in New Brunswick, plan on spending at least one week here. Planning a two-week trip might help you explore most of the gorgeous locales in the province.
What is the warmest beach in New Brunswick?
Most warm and sandy beaches in the province lie on the Acadian (eastern) Coast. Parlee Beach in Pointe-du-Chêne is the warmest beach in New Brunswick.
Does New Brunswick have good beaches?
New Brunswick has over 50 saltwater and freshwater beaches. You can find both rocky and sandy beaches here.
What is good about New Brunswick?
The province of New Brunswick is covered in forests and is home to several coastal islands. It lets you immerse yourself in nature. If you enjoy the outdoors, then New Brunswick is ideal for you. It is also Canada's only bilingual (English and French) province officially.
What are New Brunswick winters like?
The snowy, cold winter season in New Brunswick lasts four months, from November to March. Winter months see an average of 131 inches of snowfall annually. January is the coldest month, with an average temperature of 15-18°F.
Get a brochure
Includes sample trip itineraries, route maps, and insider tips.
Get Your Brochure
Have a question?
We can answer any questions or make suggestions.
Schedule a Call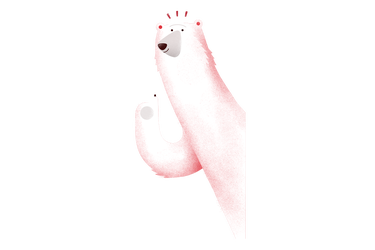 Current promotions
Sign up for special offers, monthly Canadian Insider tips, and vacation inspiration.