Free Things to Do in Vancouver
By Fresh Tracks Canada
Published Jan 19, 2022
8 min read
Vancouver is an amazing place to visit, but it can be expensive to take in all the attractions. Luckily, there are many free things to do in Vancouver that will keep you busy during your visit. From visiting iconic landmarks to exploring the city's parks and beaches, there are plenty of activities that don't require you to spend any money. But how can you discover these things to do in Van? This is where the travel experts at Canadian Train Vacations can help you.
Canadian Train Vacations is your best resource when it comes to planning a trip to Canada. With a team of Canadian insiders, we can assist you in planning your vacation. From booking tickets to planning your itinerary, we cover all the details for you.
1. Outdoor Pool at Stanley Park
Stanley Park is the top fun free thing to do in Vancouver. It's a 400-hectare park located near downtown and is filled with beautiful natural wonders and amazing sights. With more than 8 million visitors annually, Stanley Park is Vancouver's number one tourist attraction. Here, you can find plenty of walking trails, free public events, and many other activities to enjoy.
The outdoor swimming pool at Stanley Park is an impressive 80 m long. It is filled with heated fresh water. This seasonal pool is open from late May to early September. With two slides and a large shallow area, the pool is kid-friendly. It is one of the best free things to do in Vancouver.
2. Stanley Park Totem Poles
The Totem poles in Stanley Park are the most visited attraction in Vancouver, Canada. Numerous poles are located in two locations inside the park. The First Nations arts area has about nine Totem poles. This is one of the most photographed areas in the park.
3. Vancouver's Free Splash Parks
The best place to cool yourself down on a hot summer day is in one of Vancouver's many spray parks and wading pools. Local families, pedestrians and cyclists use these splash parks to beat the heat. Kids can spend hours playing in the water. There are lawns nearby where you can sit and enjoy a family picnic.
4. Wander through the Stanley Park Rose Garden
Another picture-perfect location in Stanley park is its rose garden. Home to more than 3,500 varieties of roses, the garden is a paradise for nature lovers. You can walk on the paved paths or on the lawns to get a close look at some varieties. This colorful park is a popular spot for wedding photos and would be a great back-drop for your vacation snaps.
5. Take in the View of the Lions Gate Bridge
The suspension bridge that connects Vancouver to North Vancouver starts from Stanley Park. The huge lion statue at the Lions Gate Bridge is an added attraction to this scenic place. Get a birds-eye-view of the bridge from Stanley Park.
Take a stroll along the seawall that surrounds the park, visit the aquarium, and have a picnic in one of the many grassy areas. With a perfect combination of city views, beaches, gardens, and forests, Stanley Park offers something for everyone, and it's a great way to experience Vancouver for free.
6. Grouse Grind
Grouse Mountain is one of the most popular, fun, free things to do in Vancouver, Canada. Located in North Vancouver, Grouse Mountain provides stunning views of the surrounding mountains and ocean. The Grouse Grind is a trail to the top and is a challenging hike. There are plenty of rest stops and benches along the way. At the summit, you can enjoy panoramic views of the city, the harbor, and the mountains beyond.
For a fee, the Grouse Mountain Skyride gondola will also take you to the top if you prefer to avoid walking. In addition, there are several other paid activities available, including skiing and snowboarding, zip-lining, and more. Grouse Mountain is truly a perfect destination for anyone looking for a free activity while in Vancouver.
7. Vancouver Art Gallery
The Vancouver Art Gallery is one of the best attractions in Vancouver, Canada. Located in the heart of downtown, this vibrant cultural space is open seven days a week for visitors to explore the impressive collection of artwork from around the world. While there is a general admission most times of the week, Tuesday nights from 5:00 to 8:00 p.m. are free with a suggested donation.
The gallery's permanent collection includes pieces from both international and Canadian artists and highlights a variety of styles and mediums, including painting, photography, sculpture, and digital art. In addition to the permanent collection, the gallery hosts temporary exhibitions showcasing art from all corners of the world.
The fun doesn't stop there. The Vancouver Art Gallery also offers a variety of activities and events for visitors to enjoy. Free guided tours are available throughout the week, providing a closer look at the galleries and their collections, and there are also special events such as artist talks and film screenings. No matter what, you will surely find something to enjoy at the Vancouver Art Gallery.
8. Granville Island
Granville Island is another option if you are looking for a free thing to do in Vancouver, Canada. It is one of the city's most beloved attractions and features a variety of unique shopping and entertainment options. You can explore the Public Market, where you can find a variety of locally-sourced products, artisanal foods, and handmade crafts. Many outdoor activities are available, like kayaking, biking, and walking around the island. In addition to the shopping, you can enjoy the Granville Island Brewing Company and local galleries and theatres.
9. Chinatown
Chinatown is one of the most vibrant neighborhoods in Vancouver and a great place to explore for free. It has many Asian restaurants that offer delicious food, unique shops, and colorful street art. There are plenty of fun free things to do in Chinatown, including sampling dim sum or shopping for cheap souvenirs. If you're looking for an authentic cultural experience, take a stroll along the iconic Chinese-style buildings and discover the hidden gems of Chinatown. You can even stop by the Chinese Cultural Centre to learn more about the history and heritage of this fascinating district.
10. Stroll through Queen Elizabeth Park
Queen Elizabeth Park is located on Little Mountain and offers breathtaking views of the city skyline and the North Shore Mountains. This urban park is home to a diverse range of activities, from wandering around its gardens, ponds, and flower beds, to checking out the impressive collection of sculptures. There are also plenty of hiking trails for you to explore. You can even bring your furry friends along, as there are designated off-leash areas where they can play and run around freely. Whether you're looking for a peaceful stroll or more active hike, Queen Elizabeth Park is the perfect place to spend a day.
11. Check out Wreck Beach
Located at the edge of the University of British Columbia, Wreck Beach is a famous place to visit in Vancouver. With spectacular ocean views and a great sandy beach to relax on, Wreck Beach is a popular spot for locals and tourists alike. Be aware that it is a clothing optional beach. Visitors can take a stroll along the beach or take a dip in the Pacific Ocean. You'll often see locals playing beach volleyball and other sports.
A variety of flora and fauna are found along the beach, making it a great spot for nature lovers. The sunsets at Wreck Beach are also spectacular and can be enjoyed from anywhere along the shore, so if you're looking for a free thing to do in Vancouver, Canada, head over to Wreck Beach.
12. Lighthouse Park
Located in West Vancouver, Lighthouse Park is a great place to take in Vancouver. This park features spectacular views of the Vancouver skyline. You'll can explore its trails and play on the rocks along the shore. Photo buffs will love capturing images of the lighthouse. Lighthouse Park is also a great spot for picnics and even fishing. With its coastal setting, stunning views, and abundant activities, Lighthouse Park is one of the best free things to do in Vancouver, Canada.
13. Explore Deep Cove and Climb Quarry Rock
Located in North Vancouver, Deep Cove is one of the most picturesque places to visit when in Vancouver. The bay-like cove has many small docks and boats, making it a fun place to explore. It's also a scenic spot for photos. Don't miss taking a stroll along the pier. If you're looking for a place to relax, Deep Cove also has plenty of picnic spots and beaches. Whether you're looking for an adventure or just want to get away from the hustle and bustle of the city, Deep Cove is the perfect spot.
14. Lynn Canyon Park
One of Vancouver's hidden gems is Lynn Canyon Park. Located in North Vancouver, it's an easy day trip. The forested park offers several kilometers of trails with scenic views of Lynn Creek and the surrounding area. The park also features two suspension bridges, one at 30 meters and one at 50 meters above Lynn Creek. You can also take a dip in one of its numerous swimming holes. There is no admission fee, but if you drive you must pay for parking.
15. Christ Church Cathedral
Located in the heart of Vancouver, Christ Church Cathedral is a beautiful church built in the Gothic Revival style. The first church was built in 1886, and the current building was constructed in 1895. This majestic structure is an iconic landmark of Vancouver and is open to visitors every day from 8 am to 4 pm.
The Cathedral is filled with beautiful stained glass windows, intricate stone carvings, and an impressive pipe organ. The grounds are also a popular spot for taking pictures, with a large fountain in the center of the courtyard. Inside the church, visitors can take part in a service or explore the building and its history.
Christ Church Cathedral is a perfect example of architectural beauty. You can feel the spirituality of this ancient building. It is also a great spot to take memorable family photos or to relax in peace. Whether you're visiting the city for the weekend or just passing through, make sure to take some time to explore this stunning heritage building.
Final thoughts
Vancouver is a vibrant and exciting city that offers several fun and free things to do. From Stanley Park to Queen Elizabeth Park, there's something for everyone to enjoy in Vancouver, Canada. Whether you're looking for outdoor activities or cultural experiences, you'll find plenty of options for free in Vancouver. So the next time you're in the city, be sure to take advantage of all the great free activities that it has to offer.
Frequently Asked Questions
What should I not miss while visiting Vancouver?
Do not miss visiting Stanely Park in Vancouver, with its beaches, ancient forests, and Sea Wall. Enjoy hiking, paddling and swimming along the Pacific Ocean.
Which is the best month to visit Vancouver?
June to September is the best time to visit Vancouver. The weather remains mild and there are little chances of rain during this time.
Are three days enough to visit Vancouver?
Vancouver is an amazing place and you cannot explore it all in three days, but you can still create a fun itinerary and cover some of the top tourist spots.
What is the nicest place in Vancouver?
Of all the amazing places in Vancouver, you must not miss visiting Stanley Park. It is considered one of the best urban parks in the world. The Museum of Anthropology, Granville Island, Grouse Mountain, and Kitsilano Beach are also recommended places to visit.
What is the coldest month in Vancouver?
December is the coldest month in Vancouver with an average high temperature of 43°F and a low of 36°F.
Discuss your Canadian train vacation with a local travel expert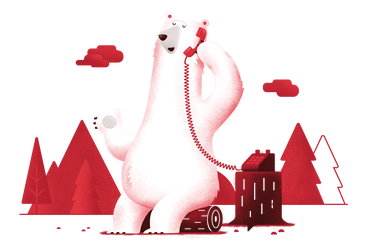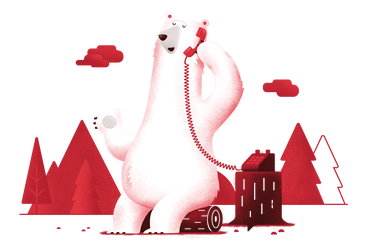 Current promotions
Sign up for special offers, monthly Canadian Insider tips, and vacation inspiration.