Local Voices: An Insider's Guide to Churchill
Published Sep 2, 2022
5 min read
Churchill is known as the polar bear capital of the world, but there's much more to this Northern town. Fresh Tracks Canada spoke to Haley Magwood, an adventure planner at Frontiers North, about the many reasons you should make Churchill a travel destination.
Haley Magwood, an adventure planner with Frontiers North
Why are guided tours the best way to experience Churchill?
Haley Magwood: You get the most comprehensive adventure when you have an Interpretive Guide as a part of your trip. When you have an Interpretive Guide—who knows the history, the people, the culture—it elevates an adventure from exciting to enthralling. And while the wildlife is captivating, an equally important part of what makes a trip to Churchill so memorable is the town's people—they make it really special.
Having a guide is also a smart way to maximize your time. Anyone could go to Churchill and figure out how to see wildlife, but having someone guide you around the town—share stories, share the history, and their favorite landmarks—it amplifies the experience. We want our guests to have the best experience while they're in Churchill, especially if they only have a short amount of time.
Discover this trip: Polar Expedition by Train
Would you say safety is also a consideration?
Haley Magwood: It is also a big part of it. We provide our guests with bear-safety education and being with a guide increases your safety tenfold. They have their eyes on the surroundings constantly and advise guests on how to be safe in polar bear country. While there are a lot of general safety measures being taken by the community it is still important to always be aware.
What else can guests expect while out on a polar bear tour with Frontiers North?
Haley Magwood: You go out in one of our Tundra Buggies, which are 13-foot all-terrain vehicles that allow us to view wildlife safely. They not only keep you safe from reaching paws—because polar bears can stand quite high—they're also keeping the tundra safe. The vehicles stick to dedicated trails that were established by the military in the 1950s. Each Tundra Buggy carries up to 40 passengers. While the terrain is rough, you don't have to worry about comfort, they've got pretty cushy seats with lots of space underneath for camera bags and baggage.
When you're on a more exclusive tour, we limit capacity for only 20 to 22 guests on each vehicle, so you're not competing for window space, which helps if you want to get your camera out to get that perfect shot. This definitely adds to the guest experience for the wildlife portion of our tours. We currently have one electric Tundra Buggy are looking to convert our whole fleet over the next 10 years.
Can you share one of your most memorable polar bear experiences?
Haley Magwood: One of the most memorable experiences I've had is what we call "buggy love." That's when a polar bear actually comes up to the Tundra Buggy. The bear I saw was a little bit younger, and very curious. And they actually stretch up and look right up at you through the window. It's a very crazy experience looking into a polar bear's eyes.
You can't reach them, because of safety, but it feels like you almost could, because of how close they are. It's a really interesting interaction.
What other wildlife do you see on the tundra?
Haley Magwood: There's lots of wildlife to see, it's pretty cool. There's ptarmigan, the primary bird on the tundra. It lives in the dwarf willow and they change color throughout the year. There's both Arctic Foxes and Arctic Hare, which are very cute animals that often steal the hearts of our guests. Sometimes, if you're lucky, you see Snowy Owls out on the tundra too. As an anecdote, one year we saw a wolverine and a polar bear cross paths, which is extremely rare.
What do you wish people knew about Churchill before they visited?
Haley Magwood: For one, Churchill is more than just a wildlife-viewing destination, it's a well-rounded experience with diverse culture and a fascinating history.
I also wish people knew that it is a year-round destination. Obviously, polar bears are a huge focus as it is the polar bear capital of the world. Fall is the primetime for polar bears, but the other seasons in Churchill are spectacular in their own right. Winter is great for viewing the Northern Lights—they are actually active roughly 300 days of the year, which a lot of people just don't realize. The clear skies and dark nights of winter make them extraordinary that time of year. Come summer, there's roughly 4000 beluga whales in the Churchill River and Hudson Bay. Getting out on the water is a magical experience.
What activities should visitors include in their visit?
Haley Magwood: Churchill is full of some very genuine and fun personalities. It's a small community, so I encourage people, whether it's in the museums, the local gift shops, or at dinner to speak to the locals. Get to know the people who actually live in this place 365 days a year, because they usually have an interesting story to share.
I would also recommend going to the local post office. You can send postcards that have a big stamp that says it's from Churchill, the Polar Bear Capital of the World — kind of a brag when you send it out.
Then there's the local shops that support local and Canadian products. For people looking for unique gifts or souvenirs, there's plenty of opportunity to get something a little more special in Churchill.
Finally, during polar bear season specifically, I definitely recommend checking out a local pub in the evening. Not only is there a really fun atmosphere with everyone winding down from the day but sometimes when you leave the restaurant, the Northern Lights are out. It's pretty magical.
Feeling inspired about visiting Churchill? Check out our trip with Frontiers North and learn more about how you can experience the polar bear capital of the world: Polar Bear Expedition by Train
Or Schedule a Call with one or our Canadian Insiders.
About the author: Athena McKenzie is the Managing Editor at Fresh Tracks Canada. An experienced lifestyle journalist, she has written about travel, design, arts and entertainment. Her work has appeared in The Globe and Mail, Toronto Star, Zoomer Magazine, Elle Canada and... Read more
Discuss your Canadian train vacation with a local travel expert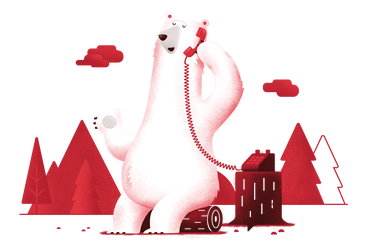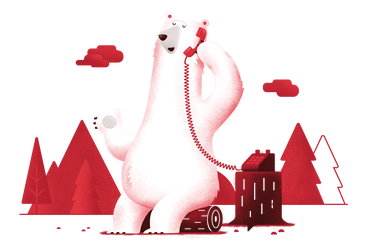 Current promotions
Sign up for special offers, monthly Canadian Insider tips, and vacation inspiration.