Best Outdoor Activities in Montreal
By Fresh Tracks Canada
Published Feb 27, 2023
7 min read
Montreal is a city of outdoor adventures and natural beauty. With its picturesque parks, vibrant cultural attractions, and convenient train travel, Montreal is an ideal destination for people who love an adventurous getaway. Top outdoor activities include biking the Lachine Canal in the summer and snowshoeing in Mont Royal Park in winter, In this article, we look at the best outdoor activities in Montreal.
Montreal offers a variety of outdoor activities, including biking, fishing, and kayaking. Cyclists can explore the city streets or venture farther afield to enjoy the stunning landscape of rural Quebec. Fishing enthusiasts will find plenty of great spots to cast their lines in the rivers and streams. And for those seeking a more tranquil experience, kayaking on one of the city lakes is a great way to inhale fresh air and soak up nature.
The travel experts at Canadian Train Vacations help visitors plan their trips to Canada. Montreal is a popular destination on our itineraries.
We have curated a list of the 15 most popular outdoor activities to do in Montreal.
1. Ice skate at the Old Port and Beaver Lake
The public skating rink in the Old Port area comes alive in the evenings with music and a cheerful ambiance. A perfect winter outdoor activity.
Another option is the 2500-square-meter ice rink adjacent to Beaver Lake Pavilion. Access is free, and you can rent skates too. The smooth surface of the rink is perfect for beginners and experts. Parking facilities and snack bars are also available.
2. Watch the tam-tam drummers at Mount Royal Park
Witness drummers, percussionists, and dancers performing around the green spaces. The word 'tam-tam' is derived from the Malaysian word for drums (Tammittam). You can also find artisans and craftspeople selling their wares.
3. Bike along the Lachine Canal, then wander Atwater Market
The Lachine Canal bike path is one of the finest biking trails in Montreal. Enjoy the scenic views of Parc René-Levesque, the St. Lawrence Seaway, and Lake Saint-Louis while biking.
Explore the Atwater Market, one of the most popular shopping spots for local gourmet products. Enjoy delicacies like freshly-picked farm produce, ripe cheese, and other deli specialties.
4. Climb up the Mont-Royal Lookout
This hike is worth it because you get a spectacular view once you reach the top. The climbing begins at Peel Metro Station. Then, you climb up to the Belvédère Kondiaronk viewpoint. It takes one hour to get to the lookout. Do not forget to check out Mount Royal Chalet, an elegant heritage building featuring a stone facade with large windows. There is a cafeteria inside to grab some drinks and snacks.
5. Witness the summer fireworks from Parc de Dieppe
Visit this beautiful park with a mesmerizing view of the Saint-Laurent river and downtown Montreal. There are barbeque facilities available too. Watch fireworks illuminate the city skyline in the summer.
6. Walk through the Botanical Gardens
Suitable for visitors of all ages, this place is renowned for its scented passageways and scenic trails. It is one of the most beautiful and massive botanical gardens. Explore the diverse plant species, exhibition greenhouses, and thematic parks here.
7. Snowshoe across Mont-Royal
Wander through the breathtaking trails of Mount Royal on a guided snowshoe tour. Snowshoes are available for rent. Each excursion lasts around 90 minutes. Walk through the wooded pathways to witness these breathtaking and gorgeous landscapes.
8. Discover Parc Jean-Drapeau and Visit the Biosphere
Explore the province's rich history with a guided Discovery Ride through Parc Jean-Drapeau. Observe the various natural and cultural heritage structures while riding an electric vehicle. Discover this urban park spread amidst the Sainte-Helene and Notre Dame Islands.
While you are here, do not miss the Biosphere, a one-of-a-kind museum dedicated to the environment. This architectural marvel is the place to understand the environmental issues plaguing our earth today. You can also seek ways to address these issues.
9. Explore the Oratorium Grounds and Côte-des-Neiges Cemetery
The Saint Joseph Oratory building overlooks a sprawling ground. In 1904, this was a tiny chapel; today, it can seat up to 10,000 parishioners. Walk through the boulevard and admire the imposing structure of the largest church in Canada.
Another place to visit is the Côte-des-Neiges Cemetery, the largest burial ground in Canada. This National Historic Site of Canada is perfect for self-introspection and contemplation.
10. Take a Bixi to Verdun Beach and Bird Sanctuary
Bixi is a popular bike-sharing scheme in Montreal. Use this service to bike across the Lachine Canal and head south toward Verdun Beach. Stroll through the playgrounds and explore the cafes. Bike down a few minutes further and visit the beautiful Migratory Bird Sanctuary. Immerse yourself in the soulful sounds of bird songs. Witness the lush greenery and trickling waterfalls in the area.
11. Explore the Ecomuseum Zoo
Escape into the beauty and wilderness of nature by visiting this zoo. It is the largest outdoor zoo in Montreal and lies 30 mins from the main city area. See animal species, such as black bears, caribous, Canadian lynxes, and eagles. Each living space in this zoo tries to replicate the natural environment. Spend time observing the fascinating behaviour of wild creatures.
12. Gondola Ride at the Grand Roue de Montréal
It is the largest observation wheel in Canada. Perched 60 m high, you can witness a spectacular panoramic city view. Ride in a climate-controlled gondola and explore the picturesque locales of Old Montreal by the Saint Lawrence river.
13. Roam Around Village au Pied-du-Courant
This festive space offers beautiful views of the Saint Lawrence river. Explore the artisan markets, beer gardens, food trucks, and pavilions here. This place is especially bustling on weekends, with numerous activities lined up. The Village au Pied-du-Courant represents the city's dynamic and artistic character. It also showcases the best design, visual arts, and music talent.
14. Explore Old Montreal
Experience the old-world charm of Old Montreal. Stroll through cobblestone pathways and historical sites. Explore the quaint cafes and boutique restaurants along the way. Bonsecours Market, Notre-Dame Basilica, Chateau Ramezay, Place Jacques-Cartier, Montreal City Hall, St. Paul Street, and Grand Quay are some must-visit sites here.
15. Attend Montreal's Festivals
Montreal hosts several festivals and fairs all year round. No matter what time of the year you visit, you will always find a celebration or fair going on. Take part in them and soak up the cultural vibes of this old city.
Why Should You Plan a Visit to Montreal?
Montreal is perfect for all ages. Whether it is relaxing near the St. Lawrence River, skiing down some of the best slopes in Canada, or exploring the vibrant cultural scene, there is something for everyone in this dynamic city. The seasonal weather makes it an ideal outdoor destination, depending on what activities you want to try.
For those that prefer exploring the urban side of Montreal, there are several things to do. Room Escape Games, Paper Bag Players performances, and historical tours of Old Montreal are all popular outdoor activities among locals and tourists alike. Take a trip to the vibrant Plateau Mont-Royal neighbourhood for boutique shopping and restaurants. Check out signature festivals like Just For Laughs or Francofolies.
There are several outdoor activities around Montreal for families and friends. From rock climbing to zip lining to snowmobiling, there are plenty of adventurous ways to enjoy Montreal in all seasons. For those who want to relax, take a scenic boat cruise around Île Sainte-Hélène or stroll along the walking trails throughout the city.
With its wide variety of cultural attractions, Montreal is a great place to discover something new while taking in the beauty of nature. Montreal has many museums and galleries. The city boasts numerous live music venues where you can enjoy performances by some of the best and brightest talents. There are several parks, forests, and conservation areas where you can spend an afternoon in nature without going too far.
Whether you are looking for fun or fresh air, there are plenty of outdoor activities to do in Montreal, Canada. So grab your gear and get ready to experience the outdoors.
1. Hiking and Biking Trails
Montreal is home to numerous trails and paths perfect for hiking and biking. The beautiful parks and gardens offer miles of picturesque trails of greenery and aesthetic flowers. Those interested in exploring even further can visit off-road locations too.
2. Kayaking and Canoeing
The waterways surrounding Montreal offer plenty of opportunities for kayaking and canoeing enthusiasts. Several tour companies offer guided kayak tours. You can learn about the history of this beautiful region while enjoying some time on the water.
3. Fishing and Boating
The lakes surrounding Montreal provide great fishing opportunities all year round. Try catching salmon, trout, bass, pike, walleye, catfish, or carp! You can also take a boat tour down the St. Lawrence River if you want to enjoy the scenery.
Best Camping Sites in Montreal
Besides the numerous outdoor activities in Montreal, the city and its outskirts are perfect for planning camping trips. These five best camping sites in Montreal will provide an unforgettable outdoor adventure!
L'Anse-à-l'Orme Nature Park:

Located just outside Montreal, this park offers a beautiful forest setting with plenty of wildlife viewing opportunities. The fully serviced campsites provide privacy and comfort for campers.

Mont Saint-Hilaire:

This Provincial Park boasts stunning views of the St Lawrence River from its well-maintained campsites. It is an ideal spot for campers over 50 looking for a luxurious camping experience.

Île Perrot National Park:

With direct access to Lake St-Louis, this national park is known for its picturesque natural beauty and serene atmosphere. It is perfect for those who want to appreciate nature in all its glory.

Mont Tremblant National Park:

This vast park is known for its spectacular mountain landscapes, hiking trails, and nearby ski resorts. With plenty of luxurious campsites, this is the perfect spot for elderly campers looking for an upscale camping experience.

Bois-de l'Île-Bizard Nature Park:

Campers over 50 will enjoy this large park's many amenities, including cozy cabins with fireplaces

. Many recreational activities, such as fishing, swimming, and bird watching, are also available.
Safety Tips for Outdoor Montreal Activities
Please remember these tips while enjoying outdoor activities in Montreal:
Always wear a helmet and other appropriate safety gear when participating in any outdoor activity.

Let someone know where you will be, when you will return, and who will accompany you.

Stay on marked trails. Refrain from venturing near dangerous terrain or wildlife.

Do not enter unfamiliar territories without proper knowledge of the area.

Respect nature – leave no trace behind!

Stay hydrated and carry extra water and snacks in an emergency.

Have fun, but always be aware of your surroundings!
Frequently Asked Questions
What are the best places for outdoor activities in Montreal?
Some popular places for fun outdoor activities in Montreal are Clock Tower Beach, Old Port, Mount Royal Park, Snow Village, Jean-Dore Beach, Lachine Canal, Park Jean Drapeau, and the Ecomuseum Zoo.
What should I not miss in Montreal?
Some of the top attractions of Montreal that you must take advantage of include Jean-Talon Market, Old Port, Notre-Dame Basilica, Mont-Royal, and the Botanical Gardens. Do not miss the biking, walking, and cycling tours. Try and attend a Canadiens Hockey Game. Eat a meal at a classic French bistro and attend the festivals organized in the city all year round.
What is there to do in Montreal on a cold day?
On a cold day in Montreal, you can explore the old city, visit the winter markets, and attend winter festivals. If you are an outdoor person, indulge in winter sports like snowshoeing, skiing, snow tubing, or snowmobiling. You may even relax in a Nordik spa. Take a food tour and savour local delicacies like poutine, bagels, maple syrup, and smoked meat.
Get a brochure
Includes sample trip itineraries, route maps, and insider tips.
Get Your Brochure
Have a question?
We can answer any questions or make suggestions.
Schedule a Call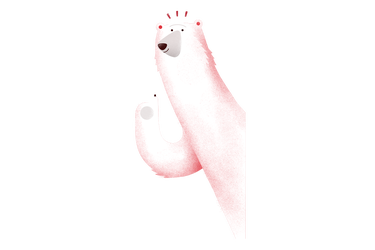 Current promotions
Sign up for special offers, monthly Canadian Insider tips, and vacation inspiration.