16 Best Places to Visit in Montreal in Winter
By Fresh Tracks Canada
Published Feb 24, 2023
10 min read
From its festive markets to events like Montreal en Lumiere, there are plenty of things to do during a Montreal winter vacation. Montreal is the ideal location in Canada for solo travelers, married couples, and adventure seekers alike looking to enjoy a trip in winter.
As the largest city in the province of Quebec— and the second largest city in Canada— there is a lot to do in Montreal. It can be difficult to plan the perfect itinerary. The travel experts at Canadian Train Vacations are here to help. In this article, we cover the best places to visit in Montreal Canada in Winter, the places to stay, and more.
1.
Mount Royal
Mount Royal offers several attractions and activities in winter that are sure to entice every kind of traveler. Look for local wildlife and birds, go skating with your family, take a rejuvenating forest walk, and much more.
Address: Smith House – Mount Royal Park1260 Remembrance Road, Montréal, Québec H3H 1A2
Days of operation for the skating rink:
Sunday to Thursday: 9 a.m to 9 p.m.

Friday to Saturday: 9 a.m to 10 p.m.
Rates for skating:
Child, 4-11 years – Day – $6.50 CAD

Adult, ages 12 or over – Day – $10.50 CAD

Entry to the park is free.
2.
Bota Bota Spa
When in Montreal in winter, we recommend you dedicate an entire day to rest and relaxation. Bota Bota is the right place to be to rejuvenate your senses, heal your tired and aching body, and elevate your wellness. The spa offers tailor-made packages based on the type of traveler that you are. The standard treatments of the spa are steam, sauna and cold plunge circuits. Other treatments, such as massage, and body and face treatments, depend on your spa package. There's also an in-house restaurant that offers delectable meals at reasonable rates.
Address: Old Port of Montreal, McGill Entrance, Corner of De la Commune and McGill
Days of operation:
Spa (water circuit, massages, and treatments)
Monday to Thursday: 10 a.m. to 10 p.m.

Friday to Sunday: 9 a.m. to 10 p.m.
La Traversée restaurant
Special holiday hours (until Jan. 8)

Every day: 11 a.m. to 8:30 p.m.
Booking center
Every day: 8 a.m. to 8 p.m.
Rates:
3.
Montreal's Ferris Wheel: La Grande Roue de Montréal
Your Montreal holiday is incomplete without visiting the La Grande Roue de Montréal aka Montreal's Ferris Wheel. It takes you 60 meters high in the air and gives you a 360-degree view of the city of Montreal and its neighborhoods. The 42 gondolas have ultra-clear tempered glass panes that let you have a crystal clear view, along with protecting you from the sun's UV rays. The gondolas are also equipped to make you feel comfortable in all seasons; in winter, they are heated, and in summer, they have air conditioning.
Address: 362 de la Commune Street East Montreal, QC H2Y 0B4
(Enter the Old Port via Quai de l'Horloge street). Take Champ-de-Mars Metro
Days of operation:
Monday to Sunday: 10 a.m. to 11 p.m.
Rates:
Adult: age 18-64,

$

30.47 CAD

Seniors: 65 and up,

$

25.87 CAD

Students:

$

25.87 CAD

Children: age 3-17,

$

23.00 CAD
4.
Ice Skating in Montreal
It does not matter whether you are a pro or a novice at the sport, Montreal offers great ice skating activities for all. There are several places that you can pick to ice skate in Montreal. Some of the best ones are as follows:
Esplanade Tranquille

Old Port of Montreal Ice Skating Rink

Beaver Lake Ice Skating Rink

Parc Jarry Pond in Little Italy
If you are looking for skating indoors, then head to Atrium Le 1000 located inside Le 1000 building, one of the tallest buildings in Montreal.
5.
Notre Dame Basilica
The Notre Dame Basilica tops the must-visit list in Montreal, and during winter, it becomes even more appealing due to its warm interiors. Augment your visit with a sightseeing tour and Aura experience. The Basilica is famous for its gigantic, vivid, and awe-inspiring neogothic architecture. After you are done exploring the Notre Dame Basilica, take a seat on the church's pews for the unforgettable Aura experience. The Aura experience takes you on an impressive sensory journey. It is a four-act multimedia show that displays captivating immersive visuals complete with music on the Basicilia walls, altarpiece, and ceiling.
Address: 110 Notre-Dame St W, Montreal, Quebec H2Y 1T1, Canada
Hours of operation:
Sightseeing
Monday to Friday: 10 a.m. or 4:30 p.m.

Monday, January 16 and February 20: 9 a.m. to 4 p.m.

Friday, January 6, 13, and February 17: 9 a.m. to 4 p.m.

Saturday: 9 a.m. to 4:00 p.m.

Sunday: 12:30 p.m. to 4 p.m.
Sightseeing Rates:
Adult Visitors: $14.00 D

Student (17-22 years): $12.00 D

Child (6-16 years): $9.00 D
Aura experience
Monday: 6 P.M.

Monday, November 28, January and February 20: 6 p.m. or 8 p.m.

Thursday and Friday: 6 p.m.

Friday, November 25, January 13, and February 17: 6 p.m. or 8 p.m.

Saturday, November 19, 26, January 14, and February 18: 7 p.m. or 9 p.m.
Aura Experience Rates:
Adult: $34.00 CAD

Senior (65 years and above): $29.00 CAD

Student (17-22 years): $21.00 CAD

Child (6-16 years): $18.00 CAD
6. Crazy Golf in Montreal
If you are looking for some indoor family activity in Montreal in winter, head to a crazy golf game center. Crazy golf, also known as mini golf, is a popular sport for families and groups of friends in Montreal in winter. The city has many places to enjoy the sport with your friends and family.
One of the best places to play crazy golf in Montreal is Putting Edge Centre-Ville.
Address: 1259 Rue Guy Montreal, Quebec H3H 2K5
Hours of operation:
Monday to Wednesday: 3:00 p.m. to 11:00 p.m.

Thursday to Friday: 3:00 p.m. to 12:00 a.m.

Saturday: 10:00 a.m. to 12:00 a.m.

Sunday: 11:00 a.m. to 11:00 p.m.
Average Rates:
7. Pullman Wine Bar in Montreal
If you are a wine enthusiast, we recommend booking a table at Pullman, Montreal's finest wine bar. It is one of the best places to visit in Montreal during winter because of its warm atmosphere. It boasts a collection of 400 wines, which alone should make you feel excited to visit it. Apart from its wide variety of delicious tasting wines, the bar also offers a soothing atmosphere along with a menu serving a variety of cheese, chocolates, croutons, and other side dishes.
Address: 3424 Du Parc Avenue
Hours of operation:
Wednesday to Thursday: 4.30 p.m. to 10 p.m.

Friday to Saturday: 4.30 p.m. to 11 p.m.
8.
Spend the Evening at a Concert in Montreal
Escape the cold winter evenings of Montreal by attending a local concert. No matter the kind of concert you are planning to attend, you can probably find it in Montreal. You can search for live events before visiting the city and make the bookings accordingly. Centre Bell, Corona Theatre, 1 Ave du Casino, and La Maison Symphonique are some venues where you can catch awesome live concerts in Montreal.
9.
Enjoy Montreal's Eclectic Food Scene
Montreal is world famous for its diverse food. It offers a mix of traditional and contemporary cuisines, as well as food from around the world. If you are visiting Montreal in winter, you can enjoy a range of options, from comfort food to fine dining. Some of the top restaurants in Montreal are:
Schwartz Deli

Au Pied d

e Cochon
Dishes to try:
Montreal Poutine

Montreal Bagels
Do try the local delicacies like smoked meat sandwiches, poutine, bagels, hamburgers, griot, and more. It is highly recommended to go for guided food tours to not miss out on what the city has to offer. You can also visit ethnic food markets.
Average meal price:
Food truck/

ca

sual dining $16 CAD per person

Fine dining: $60-$100 CAD per person
10. Montreal Museum of Fine Arts
History buffs, this one is sure to make your trip to Montreal in winter extra enticing. Montreal has a rich culture that is displayed in its many art galleries and museums. Pick any one of them, and you won't be disappointed. The Montreal Museum of Fine Arts, particularly, should be on your list. It has art dedicated to interior spaces, self-identity, and other reflective topics. All the art is presented in a visually appealing way that hits you hard and makes you forget the world and get lost in them. The museum part holds artifacts and sculptures dating back to the Roman empire and other ancient dynasties. Other must-visit museums and art galleries in Montreal are McCord Stewart Museum, Musee D'Art Contemporain De Montreal, and Imagine Van Gogh.
Address: Montreal Museum of Fine Arts, 1380 Sherbrooke St W, Montreal, Quebec H3G 1J5, Canada
Hours of operation:
Monday: closed

Tuesday - Sunday: 10 a.m. to 5 p.m.
Rates:
Ages 31 and over: $24 CAD

Ages 21 to 30: $16 CAD

Ages 20 and under: Free
11. Montreal En Lumiere
Montreal En Lumiere is a top winter festival in Montreal, which sees the city covered in beautiful lights make planning your winter trip for every single day you are in Montreal seamless. There are shows, outdoor markets, and night events in Montreal.
12. Montreal's Christmas Markets
If you visit Montreal in December, add Montreal's Christmas Markets to your must-visit list. The Great Christmas Market is the top site to have a good time with family and friends and take some delightful goodies back home. At this one place, you can shop for cosmetics, jewelry, festive decoration and clothing, eat delectable meals, and much more.
Address: Quartier des spectacles, Bordered by René-Lévesque, Sherbrooke, City Councillors and Saint-Hubert, Montréal, QC
Hours of operation:
Nov 19 to Dec 18

Thu, Fri, 3 p.m. to 9 p.m.; Sat, 10 a.m. to 9 p.m.; Sun, 10 a.m. to 7 p.m.

Dec 19 to 31, 2022: Daily, 1 p.m. to 9 p.m.
Rates: Free entry
13. The World's Coldest Music Festival
Igloofest is the festival for the wild at heart who want to keep dancing through the winter. Montreal's Igloofest has earned the title of the coldest music festival in the world due to the low temperatures during winter. At Igloofest, you can enjoy live electronic music performances during its 4-weekend long run. The festival features delightful ice decorations that add to the 'cool' vibe. Moreover, you get to show off your best winter outfits and even win prizes for them in its Iglooswag competition. So what are you waiting for? Book your tickets now.
Address: Jacques-Cartier Pier in the Old Port of Montreal
Hours of operation:
January 19th to February 11th

7:30 pm- 12 pm
Rates:
General admission: from $39 CAD

VIP ticket: from $79 CAD

AFTER SKI: from $17.50 CAD
14. Ice Fishing in Old Montreal
Do you want to try ice fishing in Montreal in winter? The Old Montreal offers the best spots for that. The Bassin de l'Horloge in Old Montreal is set up with huts and tents to let you and your family enjoy ice fishing in comfort.
Address: Bassin de l'horloge, Ville-Marie, Montreal, Quebec H2Y 4A7, .
Hours of operation:
Every day until mid-March

6 am: midnight
Rates:
$11.50 CAD: fishing without shelter

$30 CAD: two-person shelter per 5-hour block

$45 CAD: three-person shelter per 5-hour block

$60 CAD: four to six-person shelter per 5-hour block
15. Experience Maple Syrup Production
The province of Quebec is the capital of maple syrup production. Every year, Quebec produces more than 11 million gallons of maple syrup. Witness the world leader produce this sweet, delicious syrup live at a sugar shack. The Montreal area has more than 13,500 maple syrup producers mostly located in the Chaudière-Appalaches region. You can head to any one of the 7600 sugar groves to see the beautiful tapping of maple trees and boiling of the sap to extract the thick syrup and pack some for your home and loved ones. You can eat maple syrup-drenched meals at the shacks, walk around the woods the shacks are situated in, enjoy traditional music and dance, and much more. Some of the sugar shacks near Montreal are Sucrerie de la Montagne, Au Pied de Cochon, Shefford, Érablière, and Labonté de la pomme.
16. Fête Des Neiges De Montréal: Montreal Snow Festival
How can you leave Montreal in winter without participating in the Montreal Snow Festival? Jean-Drapeau Park is where this exciting festival is held every year. Several activities for the entire family are held at the festival, which include tube sledding, snowshoeing, ice sculpting, dog sledding, ice climbing, mini golf on ice, and more.
Address: Montreal, QC H3C 4G8, Canada
Hours of operation:
December 28, 2022, to March 5, 2023
Rates:
Where to Stay in Montreal in Winter?
Montreal offers both comfort-level and luxurious accommodations for travelers. You can choose your area and hotel in Montreal based on the activities you want to do and the places you want to visit. They offer all the amenities for your comfortable stay throughout winter. Here are some of the best areas to stay in Montreal in winter.
Old Montreal: the perfect place for sightseeing
Downtown: the place to be for visiting skyscrapers, museums, and the main city center
Le Plateau-Mont-Royal: a place close to well-known

ca

fes, boutiques, and street art.

Mile End: a popular spot for foodies, sightseeing, and fashionable boutiques
The Village: known for being an important LGBTQ+ district with amazing nightlife
Famous Food in Montreal
As mentioned earlier, Montreal is well-known for its diverse, unique, and culturally rich food that is highly appealing to the senses. Below are some of the best and most famous food in Montreal that you must try.
Poutine: This is a dish of crispy French fries drizzled with brown gravy and served with a side of cheese curds.
Restaurant to try it at Chez Claudette.


Pizzaghetti:

As you might have guessed, this dish is a combination of pizza and spaghetti.

Restaurant to try it at New System BBQ


Bagels: Montreal makes one of the finest bagels, which is a soft circular toasted dough dumped in sesame seeds and boiled in honeyed water.
Restaurants to try it at Fairmount and St-Viateur.


Pouding Chômeur: For desserts, try Pouding Chômeur, which is one of the simplest yet the best sweet treats in Montreal.
Restaurant to try it at La Binerie


Smoked Meat: Montreal's swear by their smoked meat. You must try the smoked meat sandwich that is cooked to perfection and topped with the right amount of spices and layered with soft mustard-flavored rye bread.
Restaurant to try it at Schwartz's Deli.
Frequently Asked Questions
Is it worth visiting Montreal in winter?
Yes. Winter is a great time to visit Montreal with its array of winter festivals, snow activities, Christmas and street markets, and lots more.
Are three days in Montreal enough?
Yes, three days are enough for visiting all the main attractions and must-see places and activities.
Is December a good time to visit Montreal?
December is the time when Montreal gears up for month-long Christmas celebrations. So, December is a good time for a family vacation in Montreal.
Is January good to visit Montreal?
January is the coldest month but is an exciting time to visit because of events such as Igloofest, the world's coldest music festival.
Is February good to visit Montreal?
Montreal in February is a perfect combination of outdoor fun and indoor comfort. There are several outdoor plus indoor activities to choose from.
Which is the coldest month in Montreal?
January tops the list of the coldest month in Montreal with temperatures going as low as 10°F.
What month does it snow in Montreal?
Montreal receives snowfall between December and March.
Get a brochure
Includes sample trip itineraries, route maps, and insider tips.
Get Your Brochure
Have a question?
We can answer any questions or make suggestions.
Schedule a Call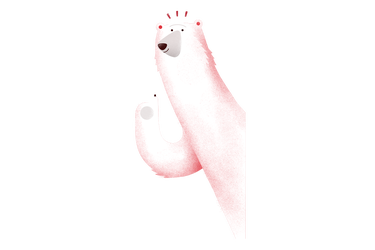 Current promotions
Sign up for special offers, monthly Canadian Insider tips, and vacation inspiration.