Best Family Vacations in Vancouver
By Fresh Tracks Canada
Published Mar 2, 2023
8 min read
Vancouver is a stunning city in Canada, having everything you need for a great family vacation. Its unique blend of breathtaking natural scenery — including beaches and mountains — and thriving city life make it an inviting destination.
Family vacations in Vancouver are ideal because the city offers several tourist attractions, such as Stanley Park, Granville Island, and the Capilano Suspension Bridge. Often first-time visitors do not know about these tourist hotspots and accommodation options. The travel experts at Canadian Train Vacations help visitors plan their trips to Canada. Many of our itineraries start or end in Vancouver.
Vancouver provides everything a family would want in a vacation destination. It is home to world-class museums and great restaurants — its setting also makes it a giant outdoor playground.
What will you do once you get to Vancouver? Here are our picks for the top spots to include during Vancouver family vacations.
1.
Stanley Park
Stanley Park is located northwest of Vancouver's downtown. The deep blue waters of English Bay and Burrard Inlet surround it. The park covers an area of 405.1 hectares (1,001 acres). It has a seawall, magnificent beaches, miles of shoreline, and many native trees and plants. All this makes it a must-visit when planning a Vancouver family vacation.
Usually, Stanley Park remains open every day from 6 am to 10 pm. There are no entrance charges for the park, but some activities like the aquarium do have an entrance fee. The best time to visit Stanley Park is in the morning.
2.
Granville Island
Granville Island is a thriving shopping hub in Vancouver. This island was once an industrial manufacturing region situated beneath the Granville Street Bridge. It was constructed in 1916 with dredged materials from False Creek.
Granville Island has since transformed into a cultural hub. It has many art galleries, cafes, theatres, and fresh produce markets. The Kids Market and outdoor playgrounds make it a must-do on a Vancouver family holiday.
The Public Market in Granville Island is open seven days a week from 9 am to 6 pm. Early morning is the best time to visit; you can expect to spend a few hours exploring the market.
3.
Capilano Suspension Bridge
Situated a short drive from downtown Vancouver, in North Vancouver, the Capilano Suspension Bridge is perfect for a family excursion. Walk the 140 m bridge, which is suspended 70 m above the Capilano River. The park's other attractions include a treetops walk and a cliff walk.
The park is open on all days from 9 am to 6 pm. There is no fee for children under 6. Fees for children aged 6 to 12 are CAD 25, for youth aged 13 to 17 are CAD 35, and for adults are CAD 63.
4.
Lynn Canyon Park
This popular park in North Vancouver has hiking paths, an ecology centre, waterfalls, a gigantic suspension bridge, and natural scenery. A series of walking trails cross its 617 wooded acres. It is an excellent location for a family picnic, a hike or a refreshing swim in one of the many swimming holes.
The park is open on all days from 7 am to 6 pm. Admission is free, though there is a parking charge.
5.
Playland Amusement Park
This amusement hub is located at Hastings Park and is operated by the Pacific National Exhibition (PNE). Playland has several interactive attractions, like face painting, a climbing wall, a mini golf course, and the Glass House funhouse. It also comes with a shooting gallery and a haunted house attraction.
Playland remains open from May to September every year. In October, the park reopens for the annual Halloween events. For the rides, there are two season passes. The Fun Season Pass covers more family-friendly rides and costs $89 CAD. The Thrill Season Pass costs $129 CAD. The tickets for the various events and shows are sold separately and start from $45 CAD.
6.
Grouse Mountain
Grouse Mountain, located 15 minutes from downtown, is Vancouver's most visited destination. You can enjoy panoramic vistas while riding the renowned Skyride to the mountain. Visitors can participate in cultural events, outdoor adventures, and educational experiences here throughout the year.
The uphill Skyride, skiing, and snowboarding operating hours are:
Monday - Thursday: 9 am to 9 pm

Friday: 9 am to 10 pm

Saturday: 8 am to 10 pm

Sunday: 8 am to 9 pm
The First Downhil Skyride operates daily at 7:30 am. The Mountain admission ticket price excludes skiing and snowboarding. These are:
$69 CAD for adults,

$59 for senior citizens,

$49 for youngsters between 13 - 17 years

$36 for kids

Free toddlers below five years

$179 for a family of 2 adults and two kids
7.
Maplewood Farm
This farm is a famous educational attraction in North Vancouver. Maplewood Farm is home to several varieties of sheep, pigs, chickens, goats, horses, cows, and more. It is like a petting zoo but with added activities, making it perfect for family trips.
The farm opens at 10 am and closes at 4 pm every day. The admission fee for adults is $9.45, and for seniors and kids is CAD $5.55.
8.
Kitsilano Beach
Located in the neighbourhood of Kitsilano, this popular beach overlooks English Bay. Kids will love playing on the sandy beach, and it's the perfect spot for a family picnic. It also has the biggest outdoor saltwater pool in Canada.
The admission fee to the pool is:
Adults: $7

Youths aged 13-18 years: $5

Kids aged 5-12: $3
9.
Whale watching
Thousands of whales travel through the waters around Vancouver each year from March to October. It's one of the top places in the world for whale watching. A wide variety of whales, including humpback whales, grey whales, orcas, and minke whales, visit these waters. You will also come across various seabirds like brown pelicans, Pacific loons, bald eagles, and tufted puffins here.
10.
Science World
Science World is a modern-looking iconic structure at the east end of False Creek. It was built for the 1986 World's Fair. It has several educational and entertaining exhibits and activities. Science World is especially great for families with preschool and primary school children.
The opening hours of Science World are Monday to Sunday from 10 am - 5 pm. There is no ticket cost for kids under 2.
For children aged 3 to 12: $20.30

For youngsters: $24.30

For adults: $30.40

For seniors: $24.30
11.
World of Kidtropolis
The World of Kidtropolis is a fun and interactive indoor playground designed like a city for kids. This fascinating amusement center fosters creativity, stimulates ideas, and provides children with a unique educational setting.
It is open on all days, except Mondays, from 10 am to 5 pm. The admission rate for kids aged 2 years and above is $24.95, and includes one adult. There is no admission fee for children under 2 years of age. On Tuesdays, there is a special discounted rate of CAD 19 for kids.
12.
Castle Fun Park
Castle Fun Park is a great place to spend a fun day, especially if you are travelling with kids. The park features a variety of attractions, from classic carnival rides to go-karts and mini-golf. One of the park's highlights is the giant castle, a prominent feature and the source of its name. Kids will love exploring the castle's many rooms, each filled with interactive games and activities. Admission to the park is free.
Its opening hours are:
Monday to Wednesday from 10 am - 7 pm

Thursday and Friday from 10 am - 9 pm

Saturday - 10 am - 8 am, and Sunday from 10 am - 6 pm.
13. Yum Sweet Shop
If you have a sweet tooth, the famous Yum Sweet Shop in Vancouver is a must-visit. This shop offers multiple varieties of candies, frozen yogurt, ice cream, and cookies. Here, you can also get different chocolates that make perfect travel souvenirs.
14.
La Casa Gelato
This Canadian restaurant has secured its place in the Guinness Book owing to its "Most Commercially Available Flavors." It has 588+ cakes, pastries, chocolates, and ice cream flavours. Food lovers can have a great time tasting the unique menu at La Casa Gelato.
The La Casa Gelato is open from 1 - 10 pm every day.
15.
FlyOver Canada
FlyOver Canada uses cutting-edge technology to provide you with the sensation of flight. A 20-meter circular screen displays a video that takes you on a fantastic 8-minute voyage across Canada. Breeze, mist, and fragrances blend with the ride's action to give you a memorable experience. Its opening hours are from 12 – 8 pm from Monday to Friday and 10 – 8 pm on weekends. The tickets are priced are $30 per adult.
Top-rated Vancouver Island family resorts
A short drive plus a ferry ride away from Vancouver, Vancouver Island is a great family vacation destination. It offers stunning scenery, outdoor activities, and several resorts. Families can bond and create memories while enjoying the island's beauty. Accommodation options here range from luxurious resorts to charming cabin rentals. Here are some of the top-rated Vancouver Island family resorts:
1.
Parksville Family Resorts
The Parksville Resorts offer spacious vacation rentals with world-class amenities to ensure a comfortable and relaxed stay. They have excellent dining options catering to the varied tastes of food lovers. The Tigh-Na-Mara Seaside Spa Resort offers spa services, indoor and outdoor pools, hot tubs, and dining options. The Ocean Sands Resort, located on a stunning beach, offers comfortable accommodations, an indoor pool, a hot tub, and a restaurant.
2.
North Vancouver Island Resorts
When choosing a resort for your family vacation in North Vancouver, you will have many options. These resorts offer luxurious accommodations, top-notch amenities, dining options, and exceptional customer service. This makes them a popular choice for families looking to have a great vacation in Vancouver. The Pinnacle Hotel at the Pier offers stunning views, comfortable rooms, an indoor pool, a hot tub, and many dining options.
3.
Tofino Family Resorts
These family resorts in Vancouver offer comfortable accommodations, excellent amenities, and various dining options. The Cox Bay Beach Resort offers a heated outdoor pool and a restaurant serving local cuisine. The Best Western Plus Tin Wis Resort provides comfortable rooms, an indoor pool, and various dining options.
4.
Comox Valley Family Resorts
If you're planning a family vacation in Vancouver and looking for a great place to stay, consider Comox Valley. Known for its stunning location, Comox Valley resorts are an excellent accommodation option for families. Some popular options include Oceanfront Suites at Davie Street, Crown Isle Resort & Golf Community, and The Old House Hotel & Spa. These resorts have comfortable rooms and excellent amenities, offering a great dining experience.
5.
Pender Island and Salt Spring Island Family Resorts
If you're looking for a family vacation destination in Vancouver, consider Pender Island or Salt Spring Island. These areas have several resorts that offer an excellent experience for families. Some top-rated family resorts in Vancouver Island include Cusheon Lake Resort, Maple Ridge Cottages, Quarrystone House B&B, and Hastings House Country House Hotel. These resorts offer luxurious accommodations and high-end dining experiences. This makes them an excellent choice for families seeking a comfortable vacation.
Final Thoughts
Vancouver has everything in store for travel lovers. Those planning family vacations in Vancouver must know the top attractions in the city to make their travel memorable. Vancouver has no shortage of resorts with luxurious accommodations conjoined with upscale dining. So, why give a second thought to your vacation ideas? Pack your bags, take your family to Vancouver, and unlock ultimate fun.
Get a brochure
Includes sample trip itineraries, route maps, and insider tips.
Get Your Brochure
Have a question?
We can answer any questions or make suggestions.
Schedule a Call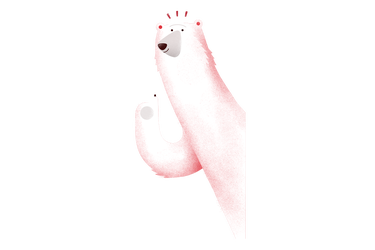 Current promotions
Sign up for special offers, monthly Canadian Insider tips, and vacation inspiration.