15 Most Beautiful Lakes in Jasper
By Fresh Tracks Canada
Published Feb 28, 2023
8 min read
The lakes in Jasper, such as Maligne Lake and Peyto Lake, are famous for their vibrant turquoise colour. Jasper National Park, in the Canadian province of Alberta, is located in the Canadian Rockies in the Athabasca River basin. This area was a massive glacial lake during the ice age. Glacier movement formed holes that transformed into smaller lakes over time. These glacial lakes get their distinctive colour from glacial silt suspended in the water. Millions visit Jasper to photograph them.
Whether you are looking to sightsee, relax, hike or swim, a lakeside in Jasper, Canada is the perfect spot. What are the best lakes in Jasper? The travel experts at Canadian Train Vacations have compiled a list of the lakes in Jasper that you should visit.
1. Lake Annette
Annette Lake stands out among the lakes located east of the Jasper townsite and Athabasca River bank. It is particularly famous for its small beach, situated on its northern shore. The Lake Annette hiking loop stretches 2.7 kilometers. It takes less than an hour to complete a walk around the stroller-friendly and kid-friendly lake. The lake is surrounded by multiple benches, picnic tables, fire pits, a playground, a cooking shelter, changing rooms, and a relaxing atmosphere.
Lake Annette is one of the best swimming lakes in Jasper. You can also devote the day to enjoying the beach in leisure. Stay cautious and maintain your distance from Ochre Lake, a quicksand-filled lagoon on the northeastern shore. You can access this lake through the Moberly Bridge on the Athabasca River at Maligne Lake Road. This location is open from May to September.
2. Maligne Lake
Maligne Lake, Jasper Park is considered the most beautiful and best lake in Jasper. This alpine lake is one of the Canadian Rockies' crown jewels. It is also the largest lake in Jasper. Join a scenic 90-minute guided boat tour that takes you across Maligne Lake's sheer blue waters. Cruise all the way to the world-famous Spirit Island, which can only be accessed by boat. Many parts of this island are off-limits because it is sacred Indigenous grounds, but the public can access certain areas on a guided boat tour.
You can boat, paddleboard, canoe, or even kayak on the lake in the summer. Immerse yourself in the surroundings with a stunning Maligne Lake hike. There is also an overnight campground near Spirit Island.
3. Medicine Lake
Medicine Lake is a long, narrow body of water in the Maligne Valley Watershed. It is an absolute must-visit on your trip to Jasper. Medicine Lake is Jasper's most intriguing alpine lake due to its annual draining. Rivers and lakes vanish into sinkholes underwater to appear kilometers away in the Maligne valley. What happens to the water? It flows into the Maligne Canyon! The scenery surrounding this lake is breathtaking, with mountains soaring on both sides. As you stroll along this lengthy, shallow lake, keep an eye out for moose and eagles.
The 7-kilometer-long Medicine Lake is one of the most interesting lakes in the region. It is a 20-minute (2-kilometer) drive from Moberly Bridge on the Yellowhead Highway to the north of Jasper to Medicine Lake via Maligne Lake Road.
4. Patricia Lake
Patricia Lake was named after Connaught's Princess Patricia, Queen Victoria's granddaughter. Divers can visit a WWII wreck and an underwater memorial plaque located under the surface of the lake. Patricia Lake was also used to test a humongous, unsinkable aircraft prototype created from an ice-based composite substance.The lake's eastern shore provides a spectacular view of Pyramid Mountain, with reflections of the mountain visible on a clear and calm day.
Patricia Lake North Loop and Patricia Lake Circle are two easy hikes near the lake. There are also numerous places to relax and firepits around the lake. From the heart of Jasper, continue on the Pyramid Lake Road for 4.5 kilometers to reach Patricia Lake (five minutes).
5. Mildred Lake
Mildred Lake is a beautiful lake located near Jasper Park Lodge. Mildred Lake is famous for its winter ice skating loop, which is looked after and maintained by Jasper Park Lodge. The lake is on the grounds of the Fairmont Jasper Park Lodge. If you want to go ice skating on a frozen lake, Mildred Lake is the perfect place to visit. Being one of Jasper's most wonderful lakes and largest skating rinks, the location draws many visitors each year.
Despite being situated at an elevation of 1,022 meters, the region is mainly flat and fenced, making it safe for pets and children. Rent a pair of skates on-site and take a few laps around the track, or bring your friends for a game of shinny in one of the numerous cleared hockey areas. If you are not particularly interested in skating or ice hockey, you can go on hiking tours instead.
6. Beauvert Lake
Beauvert Lake (also called "Lac Beauvert" in French) is the nearest major lake to the Jasper townsite. It is located right next to the Fairmont Jasper Park Lodge. Aside from sightseeing, you can go hiking at Beauvert Lake. The 5.3-kilometer-long Beauvert Lake Loop, ideal for beginners, can be finished at a moderate pace in an hour or so.
Walking trails connect Beauvert Lake to the Annette, Trefoil, and Mildred Lakes to the north, and Old Fort Point, a great hike overlooking Jasper to the south. The lake is also suitable for kayaking, canoeing, and swimming. It is one of the best swimming lakes in Jasper.
7. Cavell Lake
Cavell Lake is a magnificent lake in Jasper that sits directly beneath Mount Edith Cavell. During WWI, the lake and mountain were named after a British nurse who saved numerous soldiers from both sides. It is a short and easy walk of less than 1 km from Jasper. The short walk is well worth it due to the breathtaking views of the blue lake and surrounding scenery. To reach Cavell Lake, turn off Highway 93 onto 93A, head onto Edith Cavell Road, and follow it for 13 kilometers. Note that the lake is inaccessible from November to May.
8. Horseshoe Lake
Horseshoe Lake is a must-visit and popular destination in Jasper. It is a short drive away from the Icefields Parkway and a fun stop between Jasper and Banff. The lake is easily accessible via road and you will be able to spot some beautiful cliff formations along the way. The lake is surrounded by several cliffs you can dive off of. The only thing you need to remember is that the water here is quite cold.
An easy 1.6-kilometer trail along the lake's southern shore leads to several points ideal for diving. If you are not looking to go for a swim, the trail provides magnificent views of the lake and is perfect to visit with young children.
9. Lake Edith
Edith Lake is the next alpine lake on our list of the best lakes in Jasper. This lake is located near Anette Lake. Edith Lake is a glacial lake and comparatively shallower than other lakes in the area. Edith's 5-kilometer-long pathway is tucked behind trees. Neat the beach, you will find barbecue grills, picnic tables, outhouses, and a large beach. Edith Lake in Jasper National Park is the ideal place to spend a summer day. This lake is open from July to November.
10. Talbot Lake
Talbot Lake is located on the other side of the highway from Jasper Lake. The highway travels along a slender piece of land between Talbot and Jasper Lakes. Along this road, you can enjoy stunning sceneries of lakes on either side of you. Although you can see Talbot Lake from the highway, stop and visit it to access its more secluded areas. Many people visit this place to kayak or canoe on the lake.
The lake is also teeming with pike, making it a popular fishing spot. Talbot Lake is a calm and peaceful spot located in the shadow of Cinquefoil Mountain, with a pull-out, outhouse, and gravel boat launch area.
11. Pyramid Lake
One of the best places in Jasper is Pyramid Lake, located inside Jasper National Park. This beautiful kidney-shaped lake is located at the base of the iconic Pyramid Mountain and is among the best lakes in Jasper National Park. It is a local favorite and a must-see for all Jasper visitors. Considering that Jasper is an official Dark Sky Preserve, Pyramid Lake is popular for stargazing and watching the Northern Lights. This lake is the starting point for several adventurous hikes, including the Pyramid Lake Loop, Pyramid Lake Overlook, and the difficult trail up Pyramid Mountain.
Pyramid Lake Resort rents bikes, canoes, and kayaks during the summer. In the winter, Pyramid Lake is ideal for snowshoeing, sleigh rides, or ice skating. The skating rink offered by Pyramid Lake Resort, a beautiful lakeside hotel, is free and open to the public.
12. Honeymoon Lake
Honeymoon Lake is the only and best lake in Jasper to camp at. It has a small, first-come, first-serve campground with 36 sites and a comparatively tiny day-use space. The campsites are located next to Sunwapta Falls, right off the Icefields Parkway. Come early in the day to ensure you get a spot! The Honeymoon Lake is a very calm and peaceful area surrounded by rocky mountains. You will see their reflection in the water if you arrive at the perfect time. It's no surprise it's called Honeymoon Lake! It's a beautiful lake for stand up paddle boarding or kayaking, and the trails around it are a superb way to enjoy the scenery.
13. Jasper Lake
The view of Jasper Lake with the background of the Canadian Rockies is breathtaking. It is a shallow lake located adjacent to the highway. Go swimming in Jasper Lake in summer to avoid the biting cold of the lake waters. Jasper Lake is probably the only lake with a sandy floor and is part of the Athabasca River. You can also visit Jasper Lake when the water level drops in the fall. Encapsulate the spellbinding autumn colors in a frame as you lounge around on the sandy lake shores.
14. Moose Lake
In the past, this lake was frequented by Moose, giving it the name "Moose Lake." Moose Lake is best seen from the train, which runs alongside this scenic body of water. You can also hike on the Moose Lake Trail, a short hike that is great for the whole family. The trail head is at the Maligne Lake area.
15. Moab Lake
Moab Lake, high in the Canadian Rockies, is a popular fishing spot. From here, you can enjoy views of the mountains reflected on the lake's serene surface. This hidden gem is ideal for getting away from the crowds, particularly during the summer. The lake is 1,241 meters (4,071 feet) above sea level. It can be reached via a gravel mountain road that drifts along the Whirlpool River. After the scenic drive up, there is a short hike from the parking lot to the boat ramp. If you continue hiking along the lakeshore, the views you will witness will be worth the experience.
Visit Jasper, and you will return home with renewed vigor, a deep appreciation for nature, and many precious photos and memories. Swim, skate, cruise, or hike around the picturesque lakes. Do not miss the chance to see the wonderful beauty of the Rockies and visit the most gorgeous and best lakes in Jasper, Canada. If you need help touring, you can contact Canadian Train Vacations, and we'll help you.
Frequently Asked Questions
Can you swim in Jasper Lakes?
Swimming is permitted in almost all of Jasper's lakes. The only thing standing in your way is the icy cold water! Horseshoe, Edith, and Lake Annette Beach, known for cliff-diving, are among the best places in Jasper for swimming.
Is Maligne Lake Worth Visiting?
It is one of the most tranquil lakes in the Canadian Rockies, renowned for its breathtaking natural beauty. It is a must-see for anyone visiting the Canadian Rockies and staying in Jasper for a few days.
Where can I spot wildlife in Jasper?
One of the main reasons people visit Jasper National Park is to see the wildlife. Every summer, tourists stop on the side of the road with their cameras ready to photograph magnificent animals in their natural habitat. The best places to see wildlife in Jasper are Maligne Lake Road, Miette Hot Springs Road, and Pyramid Lake Road.
What is special about Maligne Lake?
Maligne Lake is a lake located in Alberta, Canada's Jasper National Park. The lake is famous for its azure water, surrounding peaks, the glaciers viewable from the lake, and Spirit Island, an intriguing and picturesque island.
How do I reach Lake Annette?
To reach Lake Annette from Jasper, take Highway 16 north towards Edmonton. Take the first road on Maligne Lake Road. After crossing the Athabasca River via the Moberly Bridge, turn right onto Old Lodge Road, then left onto Lake Annette Road.
Discuss your Canadian train vacation with a local travel expert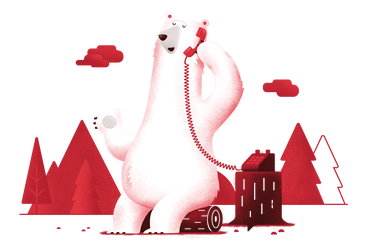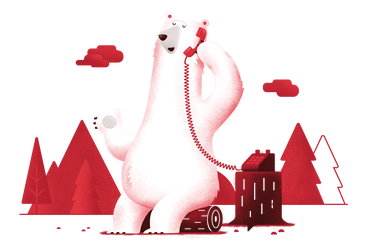 Current promotions
Sign up for special offers, monthly Canadian Insider tips, and vacation inspiration.