Best Time to Visit Jasper in 2023
Published Mar 3, 2023
8 min read
The town of Jasper in the Canadian Rockies is the gateway to one of Canada's most breathtaking national parks, Jasper National Park. The best time to visit is a hotly debated topic. With its awe-inspiring mountains, glacier-fed lakes, and spectacular wildlife, it's no wonder so many people are eager to plan a trip to Jasper.
But when is the best time to visit? Let Canadian Train Vacations help you with that. We are a group of Canadian travel experts. In this blog post, we'll discuss the best time to visit Jasper National Park, so you can make sure you get the most out of your trip.
Jasper in all four seasons
Jasper National Park is a must-see destination in Canada. Whether you're looking for mountain views, stunning wildlife, or to get away from the hustle and bustle of everyday life, Jasper has something for everyone. Visit this national park at the right time to ensure you have the best possible experience.
The best time to visit Jasper National Park is typically in the summertime, from June through to September. The temperature tends to be warm and pleasant, rarely exceeding 72 degrees Fahrenheit (22.5 degrees Celsius). There is a high chance that you'll have plenty of sunshine during your stay. Of course, no matter what season you visit, you should come prepared with a raincoat or umbrella, as it can rain at any time of year.
If you're looking to participate in events and activities in Jasper, summer is the best time to go. Every year, the park hosts a variety of activities and festivals ranging from music concerts to guided hikes and more. Additionally, Jasper plays host to several unique art galleries, showcasing some of the region's best painters and sculptors.
Visiting Jasper in September can be especially rewarding. Late summer sees the return of the bald eagles congregating around Maligne Lake to feed on spawning salmon. Additionally, September is the start of the elk rutting season – a prime opportunity for seeing one of Canada's most majestic animals in action.
No matter when you visit Jasper National Park, make sure you plan for the best possible experience. Check the weather forecast and look up local events before heading out, so you know what to expect. With some preparation, you will have an unforgettable adventure in this stunning Canadian wonderland.
Read on to learn more about Jasper during the different seasons of the year to decide the best time to visit Jasper.
#1 Travel tip: Lake activities
If you want to cruise Maligne Lake or canoe on Pyramid Lake, you need to wait until the lakes have thawed completely. During May, the lakes may still be frozen.

Katherine Foxcroft
Product Manager, Tours and Vacations
Jasper During the Summer Season (June to August)
The summer months are generally considered the best time to visit Jasper. The days are long and sunny, providing ample opportunity to explore the park and all its stunning scenery. The average temperature in June is around 66 degrees Fahrenheit (19 degrees Celsius), while July and August temperatures can reach as high as 75 degrees Fahrenheit (24 degrees Celsius).
In July, there is Parks Day festival (1) in Jasper. This festival celebrates the importance of Canada's parks and historic sites. Enjoy outdoor activities, family entertainment, guided hikes, indigenous dancing and drumming performances, live music, and a fundraising BBQ.
Additionally, you can attend Jasper's Canada Day celebrations on July 1st. In August, you can enjoy the Alberta Icefields Parkway Tour to learn about the glaciers and explore some of Canada's most spectacular alpine scenery.
Visiting Jasper during the summer months also means that you will be able to experience some of the best weather in Jasper. The warm climate allows for more outdoor activities such as hiking, biking, canoeing, and horseback riding. Summer is the best time to explore the park's trails and look for wildlife. You're more likely to spot wildlife if you head out at dawn or dusk.
No matter what time of year you decide to visit Jasper National Park, you can be sure that your visit will be memorable and enjoyable. So, plan your trip today with Canadian Train Vacations and get ready to enjoy one of Canada's most beautiful alpine towns.


Keep reading or discover more travel inspiration in our brochure. This guide showcases our world-famous train journeys, with ideas for personalizing your Canadian vacation.
Download brochure
Jasper During the Autumn Season (September to November)
If you want to avoid the summer crowd, and still enjoy outdoor activities, autumn is the next best option! The weather in Jasper, Canada, during this period is mild and perfect for outdoor activities. Some events take place in the park, including the Jasper Folk Music Festival (2).
In September, you can expect day temperatures ranging between 50 degrees Fahrenheit (10 degrees Celsius) and 77 degrees Fahrenheit (25 degrees Celsius). The sun sets early in the evening, so plan your days with this in mind. The air quality is generally good throughout this season, making it the ideal time for biking or hiking. Go for a stroll around town, pack a picnic, and head into the mountains.
October is a great time for wildlife viewing in Jasper. Moose, elk, black bears, and white-tailed deer can often be seen around the park. Also, the leaves turn to various shades of orange and red, creating a beautiful backdrop. The temperature during this month drops slightly but remains pleasant at around 44 to 59 degrees Fahrenheit (7 to 15 degrees Celsius).
November brings colder temperatures with an average of 26 to 41 degrees Fahrenheit (-3 to 5 degrees Celsius). Although this might deter some visitors, there are still plenty of activities to do. Go skiing, snowshoeing and snowmobiling! Ski resorts and snowshoe trails tend to open at the end of November. In addition, Jasper celebrates a variety of special occasions, such as Remembrance Day, and Christmas in November (3).
The Dark Sky Festival (4) in October is one of the major events in Jasper. There are often clear skies during autumn, perfect for stargazing, viewing meteor showers, or seeing the Northern Lights. Tickets are required for certain events at the festival. Explore the night sky and surrounding natural wonders at Jasper National Park.
Overall, autumn is also a good time to visit Jasper. Take advantage of the mild temperatures and enjoy different outdoor activities.
Jasper during the Winter Season (December to February)
Visiting Jasper during the winter is an excellent option for travellers looking for winter fun. As the temperatures drop, the snow begins to blanket the mountain ranges and forests of Jasper National Park. The landscape transforms into a winter wonderland full of festive activities and sights. During this time of year, you can enjoy some of the unique winter experiences Jasper offers.
The average temperature in Jasper National Park from December to February is 5 degrees Fahrenheit ( –15 degrees Celsius). This makes it one of the coldest times of the year. It's perfect for winter activities like skiing, snowshoeing, snowmobiling and ice fishing. Due to the chilly temperatures, you should wear plenty of thermal layers to stay warm and dry.
There are plenty of events happening in Jasper National Park during this season, such as Christmas celebrations in December, and the Jasper in January festival (5). These events will surely get you into the holiday spirit with lots of music, food, and family-friendly activities.
If you are a beer lover, get ready to taste some of the best brews at the Jasper Beer and Spirits Festival (6) in February. You can watch cooking demonstrations and listen to guest speakers, participate in outdoor activities, or just enjoy tasting some awesome brews.
Another thing to remember when visiting Jasper during this time is that some facilities may be closed or have limited hours due to inclement weather. Make sure to check before planning your trip.
The winter season is a great time to visit Jasper National Park. You can enjoy the park's winter activities and participate in various holiday events. With suitable clothing and preparations, you will be able to have an unforgettable experience in one of Canada's most stunning national parks.
#2 Travel tip: Jasper food tours
Spend an afternoon tasting local culinary delights in Jasper town. Food tours run year-round and are the perfect way to warm up or cool down after a morning outdoor adventure.

Hannah Poaros-McDermott
Travel Writer and Senior Content Coordinator
Jasper during the Spring Season (March to May)
The spring season is one of the best times to visit Jasper, from March to May. You will experience mild temperatures and longer days, allowing for plenty of outdoor activities. The average temperatures during this time range from 26 to 48 degrees Fahrenheit (–3 to 9 degrees Celsius), making it perfect for exploring the natural wonders of Jasper. With the arrival of spring, many seasonal events are held in Jasper National Park. Explore open hiking trails, the beautiful Columbia Icefield and Athabasca Glacier, and observe lots of wildlife.
If you're looking to explore Jasper's winter attractions, such as skiing and snowshoeing, March and April can be great months to visit. Hikers should know that snow lingers late into the season, and some trails may not be accessible until later in the spring. If you're looking for warmer weather, May is the best time. During this time, the days become longer, wildflowers bloom, and some popular trails reopen after a long winter.
Visitors looking to experience events during their stay should consider attending the annual Jasper Pride and Ski Festival (7) in early April.
No matter when you visit Jasper National Park, you'll be sure to find something that suits your interests and needs. Whether you're looking for thrilling outdoor activities or want to enjoy spectacular mountain views, Jasper is an excellent destination for all kinds of travellers.
Places to stay in Jasper
Depending on your budget and amenities, there are many best places to stay in Jasper. The price of accommodation depends on the type of property and room, time of year, and availability. Some of the best places to stay in Jasper are:
1. Fairmont Jasper Park Lodge
If you want to stay at a luxurious mountain lodge and wake up to incredible views and lush greenery, this is the place for you. The property offers a romantic, cozy experience in the Canadian Rockies' largest national park. Walk along the shores of Lac Beauvert or play a game on the award-winning golf course. There are a range of accommodation options, including heritage log cabins.
2. The Crimson
The Crimson Hotel is close to the shops and restaurants in Jasper and is only a 10-minute walk from the Jasper train station. The property has comfortable, elegant rooms and fantastic amenities, including an indoor pool, hot tub, and modern restaurant. Some rooms have beautiful mountain views!
3. Whistler Inn
If you wish to stay at the central location in Jasper with the mountains as a backdrop, Whistlers Inn is a great, affordable option. Due to its proximity to the tourist attractions in central Jasper and the range of well-appointed rooms, it is one of the best places to stay in Jasper. There is an on-site restaurant and pub, and an outdoor rooftop hot tub.
4. Forest Park Hotel
Forest Park Hotel is another great property near downtown Jasper. Guest rooms are spacious and inspired by the forest. There are two restaurants and a spa on-site.
Final Thoughts
Jasper, located in the Rockies, is an alpine paradise in Canada. Although the weather is the primary influencing factor when deciding the best time to visit Jasper, the festivals and events in Jasper will also make your trip memorable. With a clear idea about the climate and significant festivals celebrated during each season, you can plan your trip in the best possible way.
At Canadian Train Vacations, we can help you plan your trip to Jasper in a hassle-free manner. You can sit back and enjoy your trip while we do all the planning.
Frequently Asked Questions
How many days do you need in Jasper?
Two or three days is generally enough for people who want to travel in Jasper.
Is Japer worth visiting?
Yes, Jasper is worth visiting, as there are many outdoor activities to do.
What is the nicest area in Jasper?
There are many beautiful places to explore, including Maligne Lake, Pyramid Lake, and Athabasca Falls. You can go to the Jasper Skytram, Jasper Planetarium and more.
What is Jasper best known for?
Jasper, the largest Canadian Rockies National Park, is known for its wildlife and pristine wilderness.
About the author: Hannah Poaros-McDermott is the Senior Content Coordinator at Fresh Tracks Canada. She has previously written for and shared her local knowledge in Where Vancouver, Where Whistler, and Essential Vancouver magazines. Originally from the UK, Hannah travelled... Read more
Get a brochure
Includes sample trip itineraries, route maps, and insider tips.
Get Your Brochure
Have a question?
We can answer any questions or make suggestions.
Schedule a Call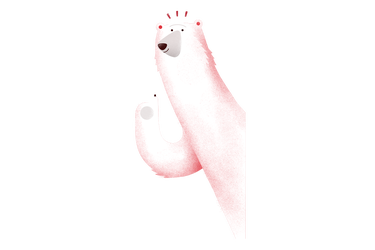 Current promotions
Sign up for special offers, monthly Canadian Insider tips, and vacation inspiration.