11 Best Hidden Gems in Montreal
Published Feb 24, 2023
6 min read
Montreal offers a unique experience for travellers. From quaint museums to charming neighbourhoods, there is something for everyone! You can also find amazing food in Montreal. This ranges from traditional Quebecois cuisine to international flavours. Its hidden gems include a Barbie-inspired museum and float spas.
The travel experts at Canadian Train Vacations can help you plan your train trip to Montreal, arranging accomodation, train tickets and even some meals . Here is our guide to the hidden gems in Montreal that many tourists miss.
1. Barbie Expo
Fans of the Barbie doll will find a true diamond at the Barbie Expo in Montreal, Canada. It's a one-of-a-kind, interactive display that traces the evolution of the iconic doll. The expo has Barbies from all eras and styles. You can view a comprehensive collection of Barbie dolls at Montreal's Barbie Expo.
Visitors can take the metro or a bus to the Barbie Expo. It is open Tuesdays through Sundays. Different types of tickets are available at various costs. The ticket costs vary from day to day.
#1 Travel tip: make your dinner reservations asap
Montreal is a top foodie destination and many popular restaurants book up well in advance.


Athena McKenzie
Managing Editor
2. Montreal's Jewish Historical Museum
This place educates the public about how the Jewish population has contributed to the city's culture. It chronicles the expansion of Montreal's Jewish community over time. It chronicles the expansion of Montreal's Jewish community over time.
The Museum of Jewish Montreal is accessible by subway, bus, or parking lot for those driving. The museum is open from Tuesday to Sunday. Its hours change from day to day. The entry cost varies depending on the season and ticket type.
3. The Historical and Museum House of Saint Gabriel
The Maison Saint-Gabriel, Museum and Historic Site should be visited by anybody interested in the history of Quebec. The museum is located in Montreal, Canada, in a reconstructed French farmhouse from the 17th century.
The Maison Saint-Gabriel is notable because it gives visitors a taste of colonial Quebec life. Visitors to the museum can learn about the early French settlers' experiences in the New World and the challenges they faced. Visitors can explore authentic antiques, tools, and everyday things from the period, such as furniture, pottery, textiles, and more.
Those who intend to visit the Maison Saint-Gabriel have several public transportation alternatives, including the metro and buses and parking facilities. The museum is open all year; however, hours vary depending on the season and day of the week.


Keep reading or discover more travel inspiration in our brochure. This guide showcases our world-famous train journeys, with ideas for personalizing your Canadian vacation.
Download brochure
4. Nature Preserve of the Ile-de-la-Visitation
The magnificent Ile-de-la-Visitation Nature Park is located in Montreal, Quebec, Canada. This park, located on the north bank of the Rivière des Prairies, has an area of 34 hectares.
The profusion of animals in the park is a draw for visitors for those who know about this hidden gem. Birdwatchers can expect to spot herons, egrets, kingfishers, and other waterfowl, as well as beavers and muskrats. The park is full of fish, particularly bass and pike. This makes it popular with fishermen.
There are also other outdoor recreational activities offered in the park. Visitors can take walks or rides through the park's paths, which travel through various landscapes such as woodlands, marshes, and open fields.
Another attraction is the park's historical significance. The park contains several historic structures, including an old mill, and inside the interpretation centre, there are two old apple presses.
5. Cemetery of Notre Dame
The Notre-Dame-des-Neiges Cemetery offers a unique glimpse into Montreal's past and present. It was built in 1854 and is one of the oldest cemeteries in the country. It is also Canada's largest. The 365-acre cemetery contains almost 55,000 burials, many of which are marked by exquisite monuments and sculptures. The cemetery website includes a map that visitors can use to explore on their own, whether they like to walk, ride a bike, or drive.
Many prominent persons in Montreal's history are buried here, from politicians to artists to business tycoons. Some of Canada's most important citizens are buried here, including former Prime Minister Sir Wilfrid Laurier and business magnate Joseph-Armand Bombardier, who created Bombardier Inc. Some of the victims of the Halifax Explosion of 1917 are also buried there.
There is a vast range of architectural styles and monuments to examine, from extravagant mausoleums to simple headstones, all of which pay homage to Montreal's rich cultural history.
#2 Travel tip: bring walking shoes
Montreal is a fabulous walking city, but its cobblestone streets can be hard on heels and dressier footwear.


Louise Weiss
Director of Legendary Hospitality
6. Clock Tower Beach
Plage de l'Horloge, sometimes known as Clock Tower Beach, is a well-liked but less-frequented beach in Montreal. It is the best of all hidden places in Montreal to visit.
The Lachine Waterway, along which the beach is situated, is a historic canal that was once vital to the construction of Montreal. The Clock Tower, a landmark on the canal since 1894, is the source of the beach's namesake.
Clock Tower Beach is a popular location due to its proximity to the city centre. Because of its handy location and tranquil ambience, the beach is an excellent place to escape the city's rush and bustle. When the sun sets over the Lachine Canal and the Clock Tower, it's a beautiful sight.
7. Parc de Dieppe
Parc de Dieppe is less well-known and visited than some of the city's other parks and green spaces. Yet, because it is off the usual road, it offers tourists a tranquil and one-of-a-kind experience.
The park is around 15 acres in size and is located in the Rosemont-La Petite-Patrie neighbourhood. The pond, waterfall, and trees make it pleasant and peaceful.
Parc de Dieppe's tranquillity is a great lure for anyone wishing to get away from the city. The park is a great spot to go if you need some alone time. It's an excellent spot for meditation, reading, or taking in some fresh air.
Because of its various services and events, the park, known as Parc de Dieppe, is a popular gathering place for both locals and visitors. The park is also a great place to research the local ecosystem because it is home to many different species of plants and animals.
8. Musée de Lachine
Musée de Lachine provides an interesting and unusual look into the city's past. The museum is in the Lachine neighbourhood. The museum building was earlier used to produce textiles. It is the perfect spot to dive into the canal's role in Canada's industrial development.
The park is a great spot to go if you need some alone time. It's an excellent spot for meditation, reading, or taking in some fresh air.
The park is a great place to research the local ecosystems, as it houses different species of plants and animals.
9. Float Spas
Imagine what it's like to defy gravity? Floating at a float spa gives that sensation, due to the high salt concentration in the water. This practice puts less strain on muscles and bones.
Several forms of sensory deprivation, such as total darkness and silence, are also offered at the spa and are useful in decreasing blood pressure, promoting relaxation, and improving overall health and well-being.
The float spas in Montreal are a hidden gem, perfect for unwinding during your trip.
10. Sammi & Soupe Dumpling
For a variety of reasons, Sammi and Soup Dumplings is regarded as one of Montreal's best-kept secrets. For starters, it is famed for its authentic Chinese cuisine and daily-made speciality dumplings. The dumplings are loaded with a variety of savoury and tasty fillings, making them a must-try for any foodie. Other Chinese delicacies on the menu include perfectly cooked soups and stews that are warm, soothing, and delicious.
11. Jean-Talon Market
Jean-Talon Market is one of Montreal's largest and most dynamic markets, offering a broad selection of fresh and locally sourced fruit, meats, cheeses, and baked products. Visitors will find a diverse assortment of products from the region and around the world. This makes it an ideal location for visitors to explore and discover new foods and flavours and learn about local farming practices.
The market is also home to a number of distinct and diversified vendors, each with its own specialisations and products. Visitors can try a wide range of meals and products, from traditional Quebecois fare to exotic spices and herbs, as a result of this. It also provides an excellent opportunity to buy unique local souvenirs and handcrafted products.
Final Thoughts
To summarise, Montreal is a city full of undiscovered treasures. If you want to make the most of your time in Montreal, avoid the traditional tourist routes. Instead, try to find some hidden gems in the city. To locate these, take a stroll through the city's neighbourhoods. Each of them has its own attractions and will leave you with amazing memories!
Frequently Asked Questions
Frequently Asked Questions
How many festivals are there in Montreal?
Montreal is Canada's cultural powerhouse. It hosts around 90 festivals annually. Locals and tourists gather around the large stages during these Montreal festivals.
What should I not miss in Montreal?
Do not miss the free festivals in Montreal's summer and the scenic walking tours. Visit the Jean Talon marketplace, bike, and explore the city neighbourhoods. Tour the botanical gardens and try watching a Canadiens hockey game live.
Name some popular summer sports in Canada.
The most played Canadian summer sports are lacrosse, soccer, rugby, golf, and baseball.
What are the most commonly spoken languages in Montreal?
English and French are the most commonly spoken languages in Montreal. French is the city's official language.
What music festivals are there in Montreal this summer?
Here are some popular summer music festivals (2023) you can attend in Montreal: Festival des Musiciens du Monde Suoni Per IL Popolo Les Francos de Montréal Montreal International Jazz Festival Osheaga Music and Arts Festival IleSoniq MUTEK
About the author: Louise Weiss is Director of Legendary Hospitality with Fresh Tracks Canada. Having worked in the Canadian travel industry for more than 25 years, she enjoys sharing her local expertise with visitors. She is based in North Vancouver and has spent time... Read more
Get a brochure
Includes sample trip itineraries, route maps, and insider tips.
Get Your Brochure
Have a question?
We can answer any questions or make suggestions.
Schedule a Call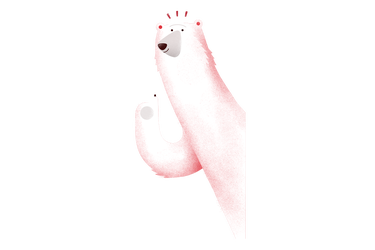 Current promotions
Sign up for special offers, monthly Canadian Insider tips, and vacation inspiration.