12 Outdoor Activities in Nova Scotia
By Fresh Tracks Canada
Published Feb 14, 2023
7 min read
Nova Scotia, a province of Canada, is known for being one of the friendliest places in the country. With its scenic oceanside forest landscapes, it is home to many outdoor activities and adventures. Whether it is embracing its tranquil natural beauty or hiking the more challenging trails, there is something for everyone here!
Nova Scotia is a relatively off-the-beaten-path location that is far more affordable than many of Canada's larger and well-known places, like Ontario and British Columbia. Whether you are craving beach time or looking forward to enjoying adventure sports, Nova Scotia has lots of options.
The travel experts at Canadian Train Vacations help travellers plan their trips to Canada. Nova Scotia is one of our top destinations. In this guide, we will list some of the best activities in Nova Scotia.
1. Kejimkujik National Park
Spread across nearly 400 square kilometers, Kejimkujik National Park is one of the best things to see in Nova Scotia. The Mi'kmaw people had occupied this land for thousands of years. Tourists visiting the park can still explore Mi'kmaw traditional areas, petroglyphs, and the local culture.
Explore the area by hiking or by canoe. The park has campsites available for visitors who wish to immerse themselves in nature. The calm sea waters, the exotic flora, the lagoon system, and the local fauna are things to watch out for! It is an ideal destination to escape bustling city life.
The park is open all year round. The visitor center is open:
Sunday to Thursday: 8:30 am to 4:30 pm
Friday and Saturday: 8:30 am to 6:30 pm
There isn't any entry fee for people under 17 years of age. For daily entry to the National Park, the fee for an adult is $6-7 and for seniors is $5.25. If you are visiting with family, the entry fee is $12.75.
2. Digby Neck for Whale Watching
Whale watching at Digby Neck and Islands is among the unique things to do in Nova Scotia. Digby Neck is situated in southwest Nova Scotia. It is a long, thin peninsula that runs parallel to Nova Scotia's mainland's southwestern shore. There are numerous whale and seabird excursions available here that may take you to see the captivating whales and seabirds.
Digby Neck and its islands are home to some of the most breathtaking whale-watching shows. It offers tourists the much-coveted opportunity to witness some of the richest and largest marine habitats. Here, you will get to witness the different species of whales from Finback whales to Humpback whales, and more. If you feel you need to reconnect with nature, do not miss the chance to visit the Digby Neck in Nova Scotia.
3. Wolfville
Wolfville is an inviting small town in the Annapolis Valley. Wolfville has some of the highest tides in the world, with high tides reaching heights of up to 52 feet. It serves as an excellent destination for sightseeing. You can explore the picture-perfect Arcadia University that lies at the center of Wolfville. This university was built in 1838 and is now open to the public.
Next up, you can visit the nearby Grand Pre National Historic Site. This memorial commemorates the deportation of the Acadians — one of the most well-known historical occurrences in Nova Scotia. During the 17th century, these French immigrants established themselves in the region; however, the British later drove them out, and they dispersed over the southern United States.
Other places to visit here are the Wolfville farmer's market, Reservoir Park, and Randall House Museum. You can also opt for a 40-minute drive to Blomidon Provincial Park, another great attraction near Wolfville.
Wolfville is a nice day trip from Halifax, which is around an hour's drive away.
4. Annapolis Valley
Annapolis Valley is another extremely popular destination for a fun outing in Nova Scotia. It is a farming region near the Bay of Fundy and is only an hour outside of Halifax. Be sure to visit some of the farm stands and farmers' markets. Annapolis Valley is renowned for its orchards and farms. The valley is especialy beautiful in May when the apple trees are in full bloom.
Places to visit while you are here include the Port Royal National Historical Site, Grand-Pre National Historical Site, Annapolis Royal Historical Gardens, Fort Anne National Historical Site, Brier Island for Whale Watching, and the Tidal Generating Stand.
5. Cape Breton Highlands National Park
The Cape Breton Highlands National Park, located at the northernmost point of Cape Breton Island, contains the highest peaks in Nova Scotia. Hikers, campers, and families are drawn to the park by its inland forests and rivers as well as its coastline of beaches and cliffs. The park is also the location of the Skyline Trail, a picturesque route built along an accessible wooden boardwalk trail. Visitors can see whales in the Gulf of St. Lawrence below while taking in expansive vistas of the untamed shoreline.
Some of the best Nova Scotia activities here are snowshoeing, hiking, sightseeing, and camping. The park is usually open all around the year.
The entry fees are as follows:
Family: $16.75
Adult between 18-64: $8.50
Senior citizens who are 65+: $7.25
Youth who are 17 years of age and under: free
6. Burntcoat Head Park
You have the incredible opportunity to walk on the Bay of Fundy at Burntcoat Head Park. It is among the exciting Nova Scotia outdoor adventures. When the tides go out, which can be anywhere between 35 and 55 feet, they expose the seabed and natural formations. Visitors can stroll on the ocean floor for three hours on either side of the tide. Do be aware of tidal movement and the water coming back in.
Another activity here is to kayak to the Three Sisters, the famous rock formations in the Bay of Fundy.
The park is open seasonally from May to October. A lovely lighthouse and a 3-acre park are located here. Additionally, there are walking paths and a beautiful view of Cobequid Bay that, in the evening, offers breathtaking sunset displays.
The replica lighthouse has an informative center with information on the Fundy tides, previous lighthouses, and local history.
7. Cape Chignecto Provincial Park
You can also view the Three Sisters from Cape Chignecto Provincial Park's hiking trail. A short boardwalk trek leads to wooden platforms with stunning views of the sea stacks and coastal cliffs.
With 29 kilometers of pristine coastline, protected coves, rare wildlife, and old-growth forests, this is a popular wilderness park. Sea kayaking, backcountry camping, and wilderness hiking are all fantastic activities at Cape Chignecto.
8. Victoria Park Hiking Trail
A 3,000-acre hidden gem in Truro is Victoria Park. A stunning steep-sided ravine, a flowing river, cascading waterfalls, and an impressive old-growth Eastern Hemlock forest are just a few of the amazing natural elements that this urban park has to offer. It also provides adventure lovers with the ideal opportunity for hiking. The extensive trail will allow you to explore the area and see gigantic trees, magical waterfalls, and mesmerizing scenic beauty.
9. Louisbourg Lighthouse Trail
Among the many fun outdoor activities in Nova Scotia is the Louisbourg Lighthouse Trail, across the harbour from the Fortress of Louisbourg. This leisurely 2-kilometer (1.3-mile) looping path must not be missed because of its breathtaking views of the ocean and stunning crashing waves.
At the trailhead, in front of the Louisbourg Lighthouse, you can witness a genuine East Coast moment watching fishing vessels entering the harbor.
10. Surfing at Lawrence Beach
If you are up for adventure activities in nova scotia, do not miss out on the opportunity to surf at Lawrence Beach. Lawrencetown Beach, which is approximately 30 minutes from Halifax's center, is the ideal place to learn and try out surfing. The late fall and winter months feature world-class surfing in Nova Scotia, while the summers provide the best conditions for newcomers and amateurs.
Fees depend on the outfitter, but average rates are:
Surfboard rental for $25 (full day)
Rent a wetsuit for $25 (full day)
Beginner surf lesson for $85 (1 hr lesson)
Group rates of $65-$75 (5-50 people)
11. Bluff Wilderness Hiking Trail
Designed for experienced hikers, the Bluff Wilderness Hiking Trail is approximately 30 kilometers long. It consists of four loops, with each loop taking about three to four hours. The trail travels through a variety of landscape types, including fens, open granite barrens, and small pockets of hardwood and evergreen woods. The barrens have massive numbers of broom crowberry, a coastal plant that is threatened elsewhere, and the unique mountain sandwort. They also have glacial outcroppings and granite deposits. On the route, you can find lichens of over 100 different species. The trial is also home to a plethora of flora species.
12. Peggy's Cove
The fishing community of Peggy's Cove, which is 43 kilometers southwest of Halifax, has a vintage vibe. It also houses the unique Peggy's Point Lighthouse, a popular landmark in Canada. In this picturesque fishing village, you may enjoy boutique stores, dining establishments, and coffee shops. You can also experience the self-guided tour of the Coastal Heritage Trail. Top sites at Peggy's Cove include SS Atlantic Heritage Park, Bishop's Park, and Pioneer Cemetery.
It can be very busy in the summer, the tourist high season, so the best time to visit is early fall or late spring.
Frequently Asked Questions
What are good outdoor activities?
Some great outdoor activities include hiking, walking, fishing, canoeing, rafting, kayaking, surfing, skydiving, mountaineering, etc.
What is the most beautiful part of Nova Scotia?
The most beautiful part of Nova Scotia is its 13,000 km of coastline. It also has tens of thousands of lakes, verdant valleys, the highest tides in the world, four UNESCO Heritage sites, and whales.
What are fun activities in Nova Scotia?
Nova Scotia is filled with some great fun-filled and adventurous stuff to do. These include hiking along coastal trails, whale watching, canoeing, walking along rugged forest trails, camping, and picnicking.
4. What's Nova Scotia famous for?
Nova Scotia is famous for its pristine beaches, and seafood like fresh fish and lobster. It is also famous for its high tides and scenic lighthouses.
5. How many days are enough in Nova Scotia?
A planned itinerary of about three days is good to go for Nova Scotia.
Get a brochure
Includes sample trip itineraries, route maps, and insider tips.
Get Your Brochure
Have a question?
We can answer any questions or make suggestions.
Schedule a Call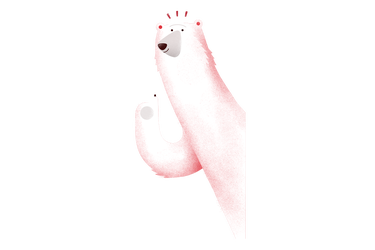 Current promotions
Sign up for special offers, monthly Canadian Insider tips, and vacation inspiration.