Best Short Train Trips In Canada
By Fresh Tracks Canada
Published Mar 4, 2023
6 min read
Are you looking for a unique and unforgettable train trip in Canada? If you're limited on time, you can opt for a short itinerary, including 1-day train trips to 3-day train trips in Canada. These short train trips in Canada will amaze you. You can travel through the Canadian Rockies or Eastern Canada — do know that you'll need more time to do the whole country.
Ultimate Rockies in Canada
When people ask "What is the best train trip in Canada?" the answer always includes a ride through the Canadian Rockies. The Essential Rockies by Train trip gives you two days on the iconic Rocky Mountaineer, and travels 594 miles. It is one of the best train trips in Canada. After you arrive in Vancouver, you'll board the train. Passengers will travel through the magnificent Canadian Rockies to Lake Louise, with an overnight stop in Kamloops. Along the way, relish the spectacular views of mountains, lakes, rivers, and forests. Be ready to grasp the opportunity of spotting wildlife like bears, elk, and bighorn sheep.
After spending the night at the iconic Chateau Lake Louise, you'll transfer to Banff. There are opportunities for adding on an adventure, such as horseback riding or canoeing. Then you'll have a night in Banff to explore the national park and the scenic mountain town.
For travellers interested in a shorter trip, Essential Rockies by Train lets you experience the scenic splendour of the Canadian Rockies on a quick excursion. You'll see wildlife, glaciers and waterfalls as you travel through the mountain ranges of Alberta and British Columbia.
The popularity of Canada and the Ultimate Rockies trip
Canada's iconic daylight train, the Rocky Mountaineer only travels from sunrise to sunset. There are two service levels: Goldleaf and Silverleaf. We can help you decide which service level is right for you.
The GoldLeaf cars are double-level, with comfortable lounge chairs on the top floor. The dome windows give 360-degree views of the scenery around you. Downstairs is the dining room, where you can dine on chef-prepared meals.
In SilverLeaf, you are served your meals at your seat. The single-level car offers oversized windows, so you can enjoy the amazing views.
Every year, thousands of people come to explore the Canadian Rockies. This tour allows passengers to explore some of the country's most beautiful landscapes. You'll travel through the majestic Rocky Mountains, small towns, and communities with unique stories. Along the way, guests will get to see diverse wildlife. Witness the vast glacial lakes, snow-capped peaks, and rugged terrain on your journey. Guests will also enjoy delicious meals, daily activities, and entertainment onboard.
Canadian Rockies Voyage by Train
For a truly unique experience of the Rockies, you can also opt for the sleeper train. The best shorter Canada train trip package with this option is the Canadian Rockies Voyage by Train itinerary. You get to experience a Rocky Mountain sleeper train on the overnight trip from Jasper to Vancouver on VIA Rail.
This is the perfect vacation for people wanting to try a sleeper train but who don't want to spend days crossing the country.
You'll start in Calgary, where you'll transfer to the stunning mountain town of Banff. During your time here, you can enjoy a boat cruise in Lake Minnewanka, a ride on the Banff Gondola and shopping the local boutiques along Banff Avenue.
You'll then experience one of the most beautiful drives in the world as you travel along the Icefields Parkway to Jasper. Don't miss walking on an ancient glacier at the Discovery Centre at the Athabasca Glacier.
Then comes your Canadian train trip! You'll board VIA Rail's Canadian train in Jasper and begin your westward journey to Vancouver. Top sights include Mount Robson, Pyramid Falls and the Cariboo Mountains.
You'll get to choose your type of sleeper train accommodation on VIA Rail.
In the Semi-Private Berth in Sleeper Plus Class, you get a couch-like seat which faces another passenger. At night the space converts into upper and lower bunks.

Also in Sleeper Plus Class, the Sleeper Cabin for One is a small private cabin with a pull-out bed. There is a toilet and sink, but the bed covers the toilet at night.

The biggest option in Sleeper Plus Class, the Sleeper Cabin for Two has comfortable armchairs that convert to the lower bunk and a drop down upper bunk. Each cabin has its own private toilet and sink.

The most luxurious option is Prestige Class with its Sleeper Cabin Suite. It is much larger than the cabin for two in Sleeper Plus class. It features an extra-large window and has its own private washroom with shower. A leather couch transforms into a Murphy bed for two. This class offers concierge services, with all alcoholic drinks and pre-meal appetizers included.
Classic Canada by Rail: Montreal and Quebec
Montreal and Quebec City Getaway by Rail is also a contender for the best short train trip in Canada. One of the most popular Canada vacation train packages, it takes you between Montreal and Quebec. This itinerary is an excellent way to explore Canadian culture, history, and landscape. Discover the rich history and vibrant culinary scenes of two of Canada's most scenic cities, Montreal and Quebec City.
This tour is perfect if you wish to explore some of the country's most iconic destinations. You'll enjoy a one day on the Corridor train, stay in elegant hotels, and have time to explore.
Relish the comforts of VIA Rail's business class, with free WIFI and delicious meals. If you want a memorable way to explore Eastern Canada, this is the perfect Canadian train trip package for you.
This trip offers an array of unique excursions. Whether it's a guided food tour in Montreal or a sightseeing tour in Quebec, there's something for everyone. This Canadian train trip has many other add-ons to offer.
Canadian Train Trips
Travel is not only about the destinations but also about the journey. A train trip in Canada offers something special and unique that few other forms of travel can match. Explore the awe-inspiring landscapes and spectacular views from your cosy cabins. Enjoy the royal treatment with outstanding hospitality.
Even if you are short on time, you can enjoy many Canadian train trips. Experience an unforgettable journey through the picturesque Canadian landscapes.
Planning Tips
These train trips are offered as one-way journeys. While return trips are possible, many people choose to fly one way.

Some of these itineraries can be done in the reverse direction. Speak to one of our travel experts about personalizing your trip.

Take time to understand all the options. Trains in the Rockies do not run between Banff and Jasper.

Most trains only run every few days. If you want to spend more time in a destination, you may have to wait a couple of days for the next train.

There are a range of hotel options in every destination.

Decide if you want to sleep on the train. Travellers on the Rocky Mountaineer only stay on the train during the day then transfer to hotels at night. If you're taking VIA Rail's The Canadian, you can choose your class of sleeper accommodation.
Tips for On-board the Train
Unlike planes, travellers will mingle in the common areas and over meals. Rail travel is a nice way to meet others, so come prepared to socialize a little.

If you're on a sleeper train, you only get one carry-on-sized bag and a personal item, with the option to check the rest.

Most service levels have shared shower facilities, so pack pyjamas or a robe. We also recommend that you bring shower shoes, like flip-flops.

Pack a sweater and layers for when it gets cold.

Bring books and playing cards or board games for entertainment. Podcasts and audiobooks are great options as you can watch the scenery while you listen.

Consider bringing a reusable water bottle to cut down on plastic.

Tipping is appreciated by your attendants. If you're unsure about amounts, here are some guidelines: Plan to leave a couple bucks on the table for each meal on VIA Rail. For turn-down service, it's appropriate to leave around $10 per person. When travelling on the Rocky Mountaineer, gratuities for your onboard hosts are not included in your package. The rail service suggests $35-45 per person.

Add to your experience by theming your entertainment material around the area. On VIA Rail, attendants will point out key geographical features. Along the Rocky Mountaineer routes, there is onboard commentary about the history, culture and geography of the area.
Frequently Asked Questions
How much does a Canadian train tour cost?
Canadian train tours usually cost between $2,300-$10,000 per traveller. These cost of these multi-day journeys includes train fares, hotels, meals, transfers, and many excursions.
Can you get on and off the Canadian Train?
You can get off the train at most stops on VIA Rail's Canadian train, but each stop is very short. If you want to explore a place, you will have to wait three to four days for the next train in the same direction.
What is the most scenic train ride in Canada?
The Circle of the Canadian Rockies by Rail is among the most scenic train rides in Canada. It includes two Rocky Mountaineer train journeys. Travel through Whistler, Jasper, Banff, and Vancouver to experience the magnificent scenery. The Canadian Cross Journey is another scenic train ride that brings you through the Canadian Shield and the Prairies before the Rockies.
Get a brochure
Includes sample trip itineraries, route maps, and insider tips.
Get Your Brochure
Have a question?
We can answer any questions or make suggestions.
Schedule a Call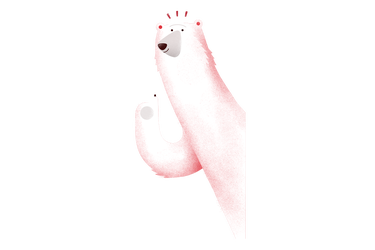 Current promotions
Sign up for special offers, monthly Canadian Insider tips, and vacation inspiration.