Top 20 Summer Festivals in Toronto
Published Feb 13, 2023
9 min read
Looking for a fun summer destination? Explore Toronto during the summer of 2023. This city hosts exciting summer festivals and promises new experiences for people of all ages.
If you are confused about which events to attend, the travel experts at Canadian Train Vacations can help you. With more than twenty festivals planned in Toronto during the summer of 2023, you can rest assured the city has a festival suited to everyone. From Pride Toronto to BrazilFest to BIG on Bloor, we can guarantee your vacation will be packed with adventure.
If you liked our article on the best restaurants in Toronto, keep on reading for our selection of the city's summer festivals. Make sure you add these to your 2023 calendar!
1. Toronto Outdoor Art Fair
If you are a contemporary art lover, don't miss the Toronto Outdoor Art Fair. In 2022, the fair showcased original works by nearly 350 artists. Past editions of this summer festival have attracted 100,000 visitors! The range of local and international art on display here makes it an ideal stop during your visit. The festival will indulge your aesthetic senses and introduce you to new artists. What's better than finding your new favourite artist while on vacation?
Location: Nathan Phillips Square
Dates: This annual July event is happening July 7-9, 2023 as per TOAF's website (1).
Travel tip: know the lingo
The Big Smoke, T-Dot, T-O, T.O. and The 416 are all popular nicknames for Toronto. If you like two creams and two sugars in your coffee, ask for a double-double, a term originally from the famous Tim Horton's chain of donut shops.


Athena McKenzie
Managing Editor
2. TD Salsa On St. Clair
TD Salsa On St. Clair is a Latino-themed, street-party-style summer festival. It stretches for blocks across St. Clair Avenue West and transforms the street into one big dance party with musical performers on several stages. This free festival is a celebration of Latin American culture, food, music, and art. It hosts dance classes, workshops, and a Salsa for Seniors program. This is the perfect place to learn basic Salsa moves!
Location: St. Clair Avenue West
Dates: July 8th-9th 2023
3. Toronto Jazz Festival
If you are a music lover, do not miss the Toronto Jazz Festival! (2) The festival hosts around 500,000 guests and features some of the biggest names in jazz. Festival stages are spread out across multiple outdoor and indoor venues, providing visitors with several options to choose from. The event also includes both ticketed and free shows. We recommend this summer festival to everyone, because who doesn't love some smooth jazz?
Location: Festival map and various venues
Dates: The 2023 festival is June 22 to July 2. Details of ticketed shows are available on the festival website (2).


Keep reading or discover more travel inspiration in our brochure. This guide showcases our world-famous train journeys, with ideas for personalizing your Canadian vacation.
Download brochure
4. BIG on Bloor
The BIG on Bloor Festival of Arts & Culture draws nearly 100,000+ visitors every year. This festival was established as a community-building venture by Bloordale's residents to celebrate their culturally diverse neighbourhood and shine a spotlight on local makers and creators. The event showcases local artists and hosts interactive activities for all, as well as lots of wonderful food. The music and dance performances will keep you entertained while you witness the impact of community-building initiatives and spirit. BIG on Bloor is a unique and wholesome summer experience for all ages.
Location: 1140 Bloor Street
Dates: July 15-16, 2023
5. Pride Toronto
Pride is an annual event hosted by Pride, Toronto, a non-profit organization with roots that go back to 1970. The Pride Toronto weekend, held annually every June during Toronto's Pride month, is a historically significant event for the city's LGBTQIA+ community. The main centre of this festival is Church and Wellesley Village where all the big celebrations take place over the weekend, including music, performances, marches, parties and family events. The biggest event of all is the Pride Parade held on the Sunday; the route goes along Yonge Street between Bloor and Dundas and draws massive crowds.
Toronto celebrates this international festival like no other city, attracting nearly one million people annually! In fact, Pride events take place all month every June; you will find an array of activities, events and gatherings throughout the month on the Pride Toronto calendar.
Location: Church and Wellesley Village, Toronto
Dates: June 23-25, 2023, for the Pride Festival Weekend (3).
6. Port Union Waterfront Festival
Located along a scenic waterfront, the Port Union Waterfront Festival is a community-building initiative and a fantastic example of local community spirit. This popular event includes children's activities, music and dance performances, as well as business displays, food and a big BBQ. You can also participate in rock climbing, kids' carnival-type rides and walking and running marathons.
Location: Port Union Village Common Park
Dates: June 24, 2023
7. Toronto Dragon Boat Race Festival
Have you ever seen a dragon boat race? Toronto's Dragon Boat Race Festival is the perfect place to experience the thrill of watching teams of chanting, drumming paddlers race across the waterway in brightly coloured boats! This festival was established in 1989 to promote Asian-Canadian cultural relations. Nearly 5,000 athletes have participated in the race so far, and the event attracts around 65,000 visitors each year. The festivities also feature performances by local artists alongside the dragon race. If you want to watch an adrenaline-filled race from the stands, this summer festival is perfect for you.
Location: Toronto Centre Island
Date: June 17th-18th 2023
8. BrazilFest
Does your idea of a perfect summer vacation include learning about new cultures? If yes, put BrazilFest on your summer vacation itinerary. This summer festival is organized by the Brazilian community in Canada and is reputed to be the biggest Brazilian festival in the country. This vibrant celebration of Brazilian food, music, dance and art offers activities and entertainment for people of all ages, from children to retired music enthusiasts! The two-day festival is free to attend; if you want to attend the warm-up party the evening before the festival, you do need a ticket.
Location: Earlscourt Park
Dates: July 21st-23rd 2023
9. Do West Fest
The Do West Fest (formerly known as Dundas West Fest) combines art, music, dance, food and shopping, and it all adds up to a great day in the heart of Toronto's Little Portugal. It starts with a flag raising for Portugal Day then the music and entertainment begins on several stages with names like the Hippie Stage and Community Stage. This annual June event is very popular with families and offers all kinds of kid-friendly activities in the Kids Zone. Food trucks and kiosks, as well as arts, crafts and local retail make this a fun day everyone.
Location: 204-1457 Dundas Street West, Toronto (all 14 city blocks)
Dates: June 9th-11th, 2023
10. Toronto Caribbean Carnival
The Toronto Caribbean Carnival is celebrating its 56th anniversary in 2023. It is organized by the Caribbean community in Toronto as a gift to Canada (originally to celebrate its centenary in 1967). The key event is the Grand Parade, a wildly popular and dazzlingly colourful street party with music and dancers along Lakeshore Boulevard west of the downtown Toronto core. A number of other Toronto Caribbean Carnival events take place at various venues in July and August, including a Calypso Competition.
The official launch of the Toronto Caribbean Carnival is at Nathan Phillips Square in mid-July (July 11, 2023). The festival also hosts a junior king and queen showcase and a junior parade for children in July. Malvern Park in Scarborough is the setting for the Toronto Caribbean Carnival International Food Festival and Pan in D'Park, a showcase of steel bands on the Sunday after parade day (August 6, 2023)
Location: The parade is at Exhibition Place and Lakeshore Boulevard
Dates: Several dates in July and August, with August 5 and 6 being key dates for 2023
11. Fairbank Summerfest
Fairbank Summerfest is a free summer festival in Toronto that hosts nearly 20,000 people annually. The festival offers entertainment options to people of all ages with the main attractions including folk exhibitions, art shows, live performances and shopping. If you want to experience a medium-sized festival with food trucks featuring typical Canadian and culturally diverse food, this should be your pick!
Location: Eglinton West of Dufferin, Toronto
Dates: June 23-25, 2023


12. The Toronto Waterfront Festival (formerly Redpath Waterfront Festival)
Toronto Waterfront Festival is an annual event famous for roaming entertainers, musical performances, nautical demonstrations, and a big yellow duck that floats in water. Music, food and activities make this a fun and very pleasant way to enjoy the sights and sounds along Toronto's beautiful waterfront.
Location: Waterfront Promenade, from 7 Queens Quay East
Dates: September 16-17, 2023
13. AlohaFest Toronto
Celebrate the diversity of Polynesian culture at AlohaFest Toronto. The festival celebrates Polynesian art, culture, music and dance and draws thousands of people each year. Here, you can indulge in both local Canadian food and traditional Polynesian recipes and enjoy a day of music and dance performances in beautiful Mel Lastman Square. It is a great pick if you want to sample a new cuisine while learning about Polynesian culture!
Location: Mel Lastman Square, 5100 Yonge Street
Dates: July 29, 2023
14. Franco-Fête
Toast the world's Francophonie on your summer visit to Toronto. The Franco-Fête Festival has been bringing together French speakers across North America for over 40 years. Music, art, culture and food make this an experience everyone enjoys no matter their language. We recommend this to everyone visiting Toronto during the summer and entry is free! What's better than an opportunity to brush up on your French skills while also attending performances by popular French artists?
Location: Halton St and Ossington Avenue
Dates: July 28-30, 2023

15. Waterfront Night Market
Music, food, games and so much fun await at the Waterfront Night Market. The Waterfront Night Market is an adult-only, three-day extravaganza of pan-Asian food, music and craft beer. It's a big party and an excellent opportunity to sample pan-Asian street food and enjoy the sounds of Canada's only all-Asian DJ lineup. It is located this year outdoors at Stanley Barracks, the sole remaining structure at a former military base built in 1841, and at nearby Hotel X. Get your tickets early — this adult-only event ticketed event is popular.
Location: Stanley Barracks and Hotel X (115 Princes' Boulevard)
Dates: August 11-13, 2023
16. Honda Indy
The roar of the crowd — and the engines! The Honda Indy is the Gtand Prix of Toronto and features non-stop racing all weekend. To accommodate the races, a temporary 11-turn street race course is installed just west of the downtown Toronto core. Tickets are available for bleacher-style seats so you can watch — and hear — the thrilling races. A series of qualifiers and trials take place leading up to the main races. Some of the biggest names in the race world compete, and you'll see all the big sponsors. It all adds up to a lot of motorsport fun.
Location: Exhibition Place
Dates: July 14th-16th 2023
17. Habari Africa Festival
The Habari Africa Festival is a multidisciplinary art and music festival that displays Africa's rich and diverse cultures. Hosted by the Batuki Music Society and held at Toronto's beautiful Harbourfront Centre, Habari Africa Festival celebrates artists and performers from various African countries, including prominent and emerging artists. This is our pick for visitors interested in African music, dance, art and culture!
Location: Harbourfront Centre
Dates: August 11-13, 2023
18. Taste of Asia
Taste of Asia is reputed to be North America's largest outdoor Asian festival. This celebration of harmony, culture and cuisine welcome in the range of 300,000 visitors each year. Three days of family entertainment, culture and food from almost 150 food vendors await. It's a wonderful opportunity to enjoy traditional and contemporary Asian artists and performers and learn about Toronto's Asian community.
Location: Kennedy & Steeles, Markham (North Toronto)
Dates: June 23rd-25th 2023
19. Taste of India Festival
Are you a fan of Indian food? Are you keen to experience Indian culture? If yes, make sure you stop by the Taste of India festival during your visit. This festival hosts nearly 100 food vendors and restaurants. It also showcases live performances by local Indian artists. The event is a great way to acquaint yourself with Indian food and culture in one place.
Location: Nathan Phillips Square, Toronto
Dates: August 4-5, 2023
20. Toronto Craft Beer Festival
The Toronto Craft Beer Festival celebrates the city's independent craft brewers and is a much-loved event attended every year by thousands of craft beer lovers. In 2022, the festival hosted over 40 craft beer vendors. Alongside the many enthusiast craft brewers, you'll enjoy live music performances and food stalls. Unfortunately, the 2023 event was cancelled because the venue closed for this type of event. However, plans for 2024 are in the works and new location will be announced. You can purchase tickets both in advance and at the door, although the former is advised. Only 19+ individuals (and babies in strollers) are allowed at the event. Don't miss out on this festival if you are a traveller with a taste for craft beer! Stay tuned for news on the 2024 event.
Location: Location TBA
Dates: 2024 dates TBA
Final Thoughts
Toronto offers visitors a wide array of summer festivals. From music and dance to food and beer, new memories await you this summer. If you are curious and want more information, Canadian Train Vacations can help you plan the perfect summer trip. Make sure you pack your hats and sunscreens — you will need these when heading out to your chosen summer festival in Toronto!
Frequently Asked Questions
What events are happening in Toronto this summer?
Toronto hosts a variety of events during the summer. Options include live bands, solo performances, and outdoor art festivals. The city also showcases several cultural festivals, including dance performances and food stalls. There is a lot to experience in Toronto during the summer!
How many festivals are held in Toronto?
Toronto hosts multiple events each year! This article highlights popular summer festivals planned for 2023. We recommend Toronto Outdoor Art Fair, the Toronto Dragon Boat Race Festival, BrazilFest, TD Salsa on St. Clair, and Pride Toronto.
Are all summer festivals in Toronto paid?
No. Toronto hosts both free and ticketed summer festivals. While several festivals on our list are free, make sure you check each festival's official website before planning your trip!
How long are summer festivals in Toronto?
The length of Toronto's summer festivals is varied. The city offers several one-day and two-day events for those who are short on time. Several events are spread out over a weekend or over a week. Depending on the length of your stay, you can visit multiple venues during your vacation.
How do I reach these festivals?
If you are in Toronto, we recommend traveling by public transport. You may not find parking easily due to the popularity of these festivals. If you live outside Toronto, we recommend traveling by train. A train journey will allow you to experience Canada's breath-taking countryside, making your journey memorable from the start.
About the author: Carolyn Camilleri is a Contributing Writer with Fresh tracks Canada. A magazine writer and editor since 1996, she loves the discovery that comes from travel. Her work has appeared in several Canadian travel publications, including Where Victoria, Harbour... Read more
Discuss your Canadian train vacation with a local travel expert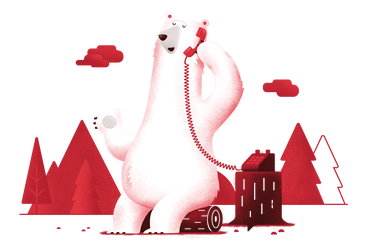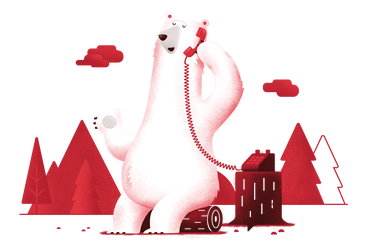 Current promotions
Sign up for special offers, monthly Canadian Insider tips, and vacation inspiration.