10 of the Most Romantic Vacations in Canada
Published Feb 3, 2022
5 min read
Looking for the perfect trip to rekindle your relationship? Whether you want to linger over upscale meals, stroll through charming cities, hold hands as you hike in nature, or luxuriate on a relaxing train trip through scenic landscapes, Canada is the ideal destination.
Here are 10 of the most romantic getaways in the Great White North.
Fogo Island, Newfoundland
Disconnect from the world and reconnect with each other on this remote island off of Newfoundland. It's home to the Fogo Island Inn, world-renowned for its striking architecture, which marries the old with the new. The inn features guest rooms with floor-to-ceiling windows and dramatic ocean views, a dining room that serves gourmet cuisine, a contemporary art gallery, and a rooftop deck with wood-fired saunas.
If you visit in May or June, you may spot icebergs in the waters around Fogo Island. During the summer, watch for puffins circling overhead and whales breaching just outside your window. The sub-arctic climate makes Fogo Island a special place.
Sonora Resort, British Columbia
Accessible only by sea or air, this luxury wilderness resort offers the perfect mix of seclusion and opulent comfort. Located in the Discovery Islands archipelago, the resort is a 50-minute helicopter or seaplane flight from Vancouver or a 1-hour-and-15-minute water taxi cruise from Campbell River.
Once you arrive on Sonora Island, stroll through the old-growth forest, take a dip in the resort's mineral pools, or relax with a rejuvenating couples spa treatment. Sonora Resort is also an excellent place for wildlife viewing. Add a visit to this idyllic destination to one of our Rockies rail trips.


Keep reading or discover more travel inspiration in our brochure. This guide showcases our world-famous train journeys, with ideas for personalizing your Canadian vacation.
Download brochure
Cape Breton Island, Nova Scotia
If scenic drives, invigorating hikes and cozy pubs are all part of your ideal romantic getaway, Cape Breton Island is the spot for you. Consider staying at the Glenora Inn and Distillery for a fairytale-like setting—and tempting whisky tastings. Then, immerse yourself in Cape Breton's Scottish culture by attending a ceilidh or kitchen party. You'll be toe-tapping to Celtic music in no time!
During the day, explore the 298-kilometre-long Cabot Trail, a driving route that winds through Cape Breton Highlands National Park.
You could customize our Eastern Rail Classic itinerary (which takes you from Montreal, Quebec, to Halifax, Nova Scotia) to include a Cape Breton Island adventure.
Emerald Lake Lodge, British Columbia
Considered one of the most beautiful lakes in the world, Emerald Lake gets its name from its striking green colour. It's home to Emerald Lake Lodge, a historic lodge offering the perfect mix of luxury and nature.
Located in Yoho National Park in the Canadian Rockies, guest rooms at Emerald Lake Lodge feature wood-burning fireplaces, balconies, and stunning views of the lake. There is no cell service or wi-fi, so you can focus on being fully present with your loved one.
Whether you stay overnight in the rustic accommodations or visit as part of a daytime sightseeing tour, you will adore the tranquility of Emerald Lake.
#1 Travel Tip: Rocky Mountaineer
Rocky Mountaineer also has a 3-day Rainforest to Gold Rush Route, which travels from Vancouver to Jasper via Whistler and Quesnel, if you'd like more time on the train.


Louise Weiss
Director of Legendary Hospitality
Niagara-on-the-Lake, Ontario
Venture beyond Niagara Falls and you'll find the picturesque town of Niagara-on-the-Lake. Explore antique shops in the Heritage District, linger in one of the many bistros, and enjoy a romantic ride in a horse-drawn carriage.
Niagara-on-the-Lake is a premium wine region, so raise a toast to your relationship milestone with delicious wine tastings and behind-the-scenes tours through award-winning estates. You can visit Niagara-on-the-Lake on our Canadian Culture and History by Rail tour.
#2 Travel Tip: Go on a winery tour
For a dreamy day out with your partner, join a small-group tour of the Niagara wine region. You'll stop at three wineries for tastings and enjoy a gourmet lunch.

Hannah Poaros-McDermott
Travel Writer and Senior Content Coordinator
Journey Through the Clouds, Rocky Mountaineer
The perfect choice for celebrating a special anniversary, a trip on the Rocky Mountaineer is a bucket-list worthy vacation. This route takes you from Jasper to Vancouver (or Vancouver to Jasper) in two days through stunning landscapes seen only by rail.
GoldLeaf service is the ultimate way to relax onboard. Perks include seating in a bi-level glass-dome coach with panoramic views, access to an outdoor viewing platform and a lower-level dining area. Along the way, feast on fresh Canadian cuisine cooked by an onboard chef.
Our Complete Canadian Rockies by Rail includes this luxury daytime train journey.
Quebec is always a perfect choice for romantic getaways, but it's extra special in winter. At the Hotel Glace in Saint-Gabriel-de-Valcartier, you can sip champagne from ice flutes under glittering chandeliers, before retreating to fur-lined beds made of ice blocks.
Each winter, the hotel is created with a different frosty theme. Stay overnight or tour the rooms and gaze at the spectacular ice sculptures with a day ticket. Go ice skating in the park nearby, then relax in the Nordic-style spa for the perfect winter date day.
Charlottetown, Prince Edward Island
Known for picturesque seascapes and loads of local charm, Prince Edward Island has everything you need for a romantic holiday. Stay in the provincial capital for its historic district, fine dining, and boutique hotels.
To make the most of your time on the island, spend your days visiting nearby lighthouses, fishing villages and sandy beaches. If you like Anne of Green Gables by L.M. Montgomery, the Green Gables House heritage site is a 40-minute drive from Charlottetown.
Add a visit to PEI to one of our Eastern Canada and Maritimes trips.
Salt Spring Island, British Columbia
Summers on this Gulf island can almost feel Mediterranean. Feel the weight of the world dissolve as you explore its pebbled beaches and wander from wineries to artists' studios. Pick up some local treats, enjoy a picnic and soak up the sun.
Salt Spring is the perfect escape from city life, and you can get to the island by ferry or seaplane from Vancouver or Vancouver Island. There are a variety of quaint cottages, luxury bed-and-breakfasts and beautiful oceanfront properties on the island, so you'll find the perfect place to relax.
Saint Andrews by the Sea, New Brunswick
Often named one of the prettiest towns on the East Coast, this charming seaside spot transports you back in time. Along with historic manors and garden walks—a stroll around Kingsbrae Garden is not to be missed—Saint Andrews by the sea offers easy access to unique Maritime experiences from whale-watching to lobster dinners.
Stay at the Algonquin Resort, an elegant property with a full-service spa and a beautiful 18-hole golf course that overlooks the ocean. This coastal escape is a short drive from Saint John and the Bay of Fundy.
About the author: Hannah Poaros-McDermott is the Senior Content Coordinator at Fresh Tracks Canada. She has previously written for and shared her local knowledge in Where Vancouver, Where Whistler, and Essential Vancouver magazines. Originally from the UK, Hannah travelled... Read more
Discuss your Canadian train vacation with a local travel expert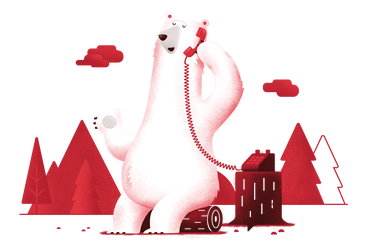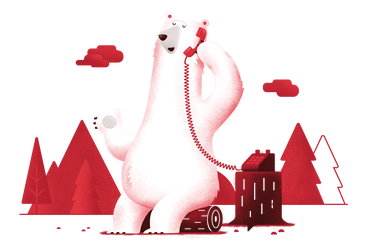 Current promotions
Sign up for special offers, monthly Canadian Insider tips, and vacation inspiration.