Best Family Vacations in Montreal
By Fresh Tracks Canada
Published Mar 2, 2023
8 min read
From zip-lining and cycling to museums and art exhibitions, there is much to do on a Montreal Canada family vacation. It is an exciting alternative to the typical family vacation destination.
As a team of travel experts, Canadian Train Vacations have helped many travellers plan their trips to Montreal. It is an ideal spot for unforgettable family vacations. When planning family vacations in Montreal, there are a few things to keep in mind.
Scenic and sightseeing attractions: Montreal is home to many beautiful historical landmarks. These attractions offer breathtaking views and ensure a rich cultural experience.

Fun and adventure: Montreal has plenty to offer to families seeking a thrilling time! These include the Montreal Biodome, the Insectarium, and the La Ronde Six Flags amusement park.

Cultural events and festivals: The city is famous for its vibrant cultural scene. Events like the Montreal Jazz Festival and the Just For Laughs Festival are worth checking!

Outdoor recreation: Montreal has many parks and hiking trails. These are perfect for families who love the outdoors. Water activities on the St. Lawrence River are also a fun experience!
12 Things to Do on a Family Vacation in Montreal
1. Travel in Style: Take the Train
One of the best ways to travel to Montreal is by train. You can soak in the sights of the city and its surrounding areas. VIA Rail offers service to other major cities, including Quebec Toronto and Ottawa.
Montreal Central Station is in the heart of downtown Montreal. It is accessible via public transportation services such as the Montreal Metro and the Montreal bus system. The nearest metro station is Place-des-Arts, just a few minutes walk away. You can also take the Metrobus or STM bus lines to get to the station. It is the second-busiest train service in Canada, after Toronto Union Station. About 11 million people visit it every year.
2. Stay in Luxury at The Fairmont Queen Elizabeth Hotel
Located in central Montreal, the Fairmont Queen Elizabeth Hotel is a well-known establishment. It is often regarded as the best hotel in the city. This hotel offers its guests unmatched comfort and service. The hotel's location, luxurious guestrooms, and high-end facilities make for a great stay. It has been a significant landmark in Montreal for over six decades and has hosted major events, exhibitions, and concerts.
You can reach the Fairmont Queen Elizabeth Hotel via taxis and public transport. It is across the street from the train station. Depending on the traffic, a cab ride from the airport takes 30 to 60 minutes.
3. Discover the Beauty of Notre Dame Basilica's Stained-Glass Windows
Montreal's Notre Dame Basilica is an architectural marvel. It is famous for its spectacular stained-glass windows. The average annual number of visitors to Notre Dame is over 13 million per year. Visiting this place is a must-do on a family vacation.
How to reach here: The Place-d'Armes metro stop is near the Basilica of Notre Dame de Paris.
Hours of operation: changes with the seasons.
Fees: Entry to the

basilica costs

CA$6 for adults and CA$4 for children ages 7 to 17. Kids aged up to 6 can enter for free.

Average time spent here: Visitors should allot 30-60 minutes to explore the Basilica.
4. Experience the Thrills Above the Old Port: Zip and Climb
Zip and Climb is a thrilling, one-of-a-kind adventure park. It allows guests to witness the historic and scenic Old Port of Montreal from a fresh angle. Zip-lining, scavenger hunts, rope courses, and wall climbing are some of the exciting activities to do with your family.
How to reach here: The Champ-de-Mars metro stop is a few blocks away from the Old Port. The Zip and Climb attraction is located in the Old Port. It's a short distance from there to where the action begins.
Hours of operation:

The Zip and Climb are open from late spring to early fall. Regular business hours are 10 am - 6 pm, with the final admission at 5 pm.

Fees:

$15.37 CAD per adult

Average time spent here:

Guests spend between 2-4 hours participating in the Zip and Climb.
5. Step Back in Time at the Montreal Museum of Archaeology and History
The Montreal Museum of Archaeology and History is a great place for anyone interested in Montreal's past. It offers a window into the city's culture. The interactive displays hosted by the museum are sure to amaze you! History aficionados can find a wealth of resources at the Montreal Museum of Archaeology and History.
How to reach here: The museum is located in Old Montreal. Visitors may get there by taking the metro to the Place-d'Armes or Champ-de-Mars stop.
Hours of operation:

The museum is open every day except Monday, and its hours are 10:00 am to 5:00 pm.

Fees:

Adult tickets cost

CA$22

(about $16.50), while 18–30-year-old students pay CA$15 (about $11), 13–17-year-olds pay CA$13 (about $10), children ages 5–12 pay CA$8 (about $6), and children aged 4 and under get in free.

Average time spent here:

The average visitor will spend 1-2 hours in the museum, while history lovers may wish to spend more time there.
6. Meet the Animals at the Interactive Montreal Biodome
The Montreal Biodome is a unique indoor park that allows visitors to explore and learn about the different ecosystems. The Montreal Biodome educates visitors about local wildlife and international ecosystems through its interactive displays and special exhibition. Nature lovers are definitely in for a real treat here. The Biodone welcomes around 1.5 million visitors every year.
How to reach here: The Biodome can be reached by taking the metro to Pie-IX station and then walking for a few minutes.
Hours of operation:

The Biodome is open 7 days a week. Its operating hours vary depending on the season.

Fees:

Admission fees for the Biodome range from $19 CAD.
Average time spent here: On average, visitors can expect to spend about 2 to 3 hours at the Biodome.
7. Explore the Stars at Rio Tinto Alcan Planetarium
The Rio Tinto Alcan Planetarium in Montreal, Canada, is a state-of-the-art center for learning about the universe. From observatories for witnessing the night sky to space-themed films, every element of this planetarium will leave you and your family awe-struck. This a must-visit place if science and technology, and astronomy excite you.
How to reach here: The planetarium is easily accessible by public transportation, with the nearest metro station being the Lionel-Groulx station on the Green line.
Hours of operation:

The planetarium is open 7 days a week, with varying hours. It is recommended to check the official website.

Fees: An adult ticket for the Rio Tinto Alcan Planetarium costs

$20.25

; for children aged between 5 to 17, the cost is $10.25.

Average time spent here:

Visitors typically spend about 1-2 hours at the planetarium, but this can vary depending on the show and personal interests.
8. Celebrate Culture with the Kids at Montreal Festivals
Montreal is an exciting metropolis with a long history of cultural achievements, and it hosts many events and festivals that honour the city's many ethnic and cultural groups. You can witness a blend of fun, music and fireworks that will make your vacations more exciting and vibrant. For families looking to expose their children to new cultures and traditions, these festivals offer great Montreal vacation ideas. Most festivals typically occur on weekends or in the summer.
9. Take a Scenic Bike Ride up Mount Royal
Cyclists can enjoy a beautiful and demanding ride through the park of Mount Royal in the centre of Montreal, Quebec, Canada. The park's beautiful splendour and various routes and paths make it a wonderful area for families, friends, and solo cyclists to enjoy nature.
The park's breathtaking views mean it is a popular destination for both tourists and locals.
Visitors can take a bus or the metro or even walk to Mount Royal from the downtown area.
Hours of operation:

The park is free to enter at any time.

Days of Operations and visiting time: It is open every day of the year. Daytime is the best time to visit.
Fees:

No fees.

Average time spent here:

A bike ride up Mount Royal can take anywhere from one to two hours.
10. Sail into Adventure on a St. Lawrence River Sightseeing Cruise
Taking a St. Lawrence River sightseeing cruise is an excellent way to experience the beauty of the river and the surrounding landscape and learn about the region's rich history and culture. Montreal's history, economy, and culture are all deeply entwined with the St. Lawrence River because of its significance as a significant waterway in North America. Whether you're looking for a relaxing day trip or an adventurous excursion, a St. Lawrence River sightseeing cruise is a great choice for a vacation activity.
How to reach here: You can take the subway, a taxi, or a rideshare to the cruise terminal at the Old Port for the St. Lawrence River Sightseeing Cruise.
Hours of operation:

The exact times vary depending on the cruise operator, but most cruises typically start around

11 am, 2 pm, and

4 pm and last anywhere from 1.5 to 3.5 hours.

Fees: A cruise down the St. Lawrence River for sightseeing typically costs

$50 CAD for an adult

, though this can vary by tour company and itinerary.

Average time spent here:

Typically, a sightseeing cruise down the St. Lawrence River will last between two and three hours.
11. Thrill Your Family at La Ronde Six Flags Amusement Park
Montreal is home to La Ronde Six Flags, an amusement park with rides and attractions suitable for thrill seekers of all ages. This place offers everything from family-friendly activities and special events to tempting food and beverages. La Ronde has more than 40 rides and attractions, such as roller coasters, a log flume, a Ferris wheel, and more. It's the perfect activity during a Montreal family vacation. On average, it sees 1.2 million tourists per year.
How to reach here: La Ronde is located on Saint Helen's Island in the St. Lawrence River. Visitors can get there by car via Autoroute 20 or Autoroute 10.
Hours of operation:

The park is usually open from the end of May through the beginning of September, with variable hours throughout the week and season. Check the website for current hours.

Fees:

Passes start at

$69.99

CAD

Average time spent here:

A typical visit to La Ronde Six Flags Amusement Park is between four and eight hours.
12. Taste the Flavors of French-Canadian Cuisine
The rich history and vibrant culture of Quebec, Canada, informs French-Canadian cooking, a culinary delight. The cuisine is a reflection of the history and legacy of the French Canadian people. Although it originates in classical French cooking, it has developed over time to combine ingredients and techniques from various cultures, such as the Indigenous and the Acadians. Do take time on a Montreal vacation to try various local restaurants and treats. While the kids might not appreciate the fine-dining options, top things to taste on a family vacation in Montreal are poutine, tourtiere and maple syrup treats.
Frequently Asked Questions
Is Montreal good for a family vacation?
Every year, travellers worldwide discover that Montreal is a beautiful family vacation place. The Montreal, Canada family vacation has many things to offer families, including historical sites and amusement parks.
How much time do you need to cover Montreal?
Six days is enough time for family vacations in Montreal, Canada. With a few side excursions, you can experience the nature parks near Montreal and the remarkable landmarks of Quebec City.
Why is Montreal a remarkable tourist destination?
Montreal is celebrated for its European-like charm, amazing food scene, diverse cultures, hockey team, and its many cultural attractions, such as Old Montreal and Notre Dame. It is also home to the famous Cirque du Soleil.
Get a brochure
Includes sample trip itineraries, route maps, and insider tips.
Get Your Brochure
Have a question?
We can answer any questions or make suggestions.
Schedule a Call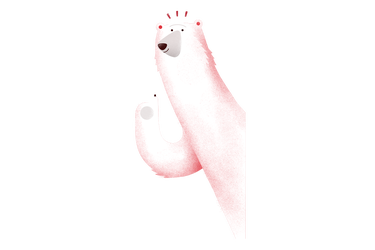 Current promotions
Sign up for special offers, monthly Canadian Insider tips, and vacation inspiration.