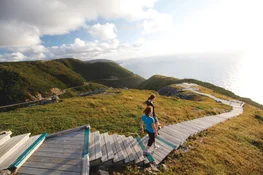 8 Must-See National Parks in Canada
By Fresh Tracks Canada
Published Jan 14, 2023
1 min read
One positive takeaway from the past two years is the global desire to reconnect with nature, with travelers prioritizing vacations that put them closer to the great outdoors. With its more than 173,746 square miles of protected park land, Canada is the perfect place to immerse oneself in the natural world. From coast to coast, Canada's national parks offer stunning scenery and access to trails, water activities and wildlife viewing. Here are eight parks that are not to be missed.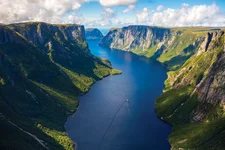 Gros Morne National Park, Newfoundland
Located in the most easternly province, this UNESCO World Heritage Site boasts towering granite mountains, deep fjords, thunderous waterfalls, and dense forests, along with picturesque seaside villages.