9 Fun Family Activities to do in Canada During the Summer
Published Jun 24, 2022
5 min read
If you're looking for the perfect family-friendly vacation, look north to Canada. There are so many fun things to do in Canada in the summer, that you'll probably have a hard time fitting it all in. From train rides through the Rocky Mountains to whale watching on the coasts, gorgeous gondola rides, and more, there's no shortage of fun to be had.
Those who are travelling to Canada for the first time should know that it would likely take months to see all there is here. It's best to center your vacation in one or two central areas so you don't spend your whole trip driving around.
Now, Canada may be massive, but it's one of the safest places to travel–making it all the more appealing for families. So what are you waiting for?
Here are nine fun things things to do in Canada wih your family this summer, whether you're travelling to the country for the first time or enjoying a return trip.
1. Whale watching on the coasts
Whether your family vacation lands you in British Columbia, Quebec, or Nova Scotia, whale watching is an experience you won't want to miss, and is a top fun activity for families in Canada during the summer. Witnessing a giant orca soar out of the water or a family of humpback whales swim by will take your breath away.
Talk to your travel advisor about adding a whale-watching excursion to your trip. You'll find tours available in Eastern Canada and on the West Coast, and can expect to see a variety of wildlife along the way. In BC, for example, it's common to see not only whales but sea lions, bald eagles, and others.
2. Visit Ripley's Aquarium of Canada in Toronto
As Canada's largest city, it's no surprise that Toronto is full of entertaining things to see and do. And one sight you don't want to miss is Ripley's Aquarium of Canada. Located in the city's entertainment district, Ripley's Aquarium offers two levels of underwater magic and fun for the whole family. Spend your afternoon visiting with sea turtles as sharks and stingrays swim overhead. The aquarium is home to over 400 different species and thousands of beautiful sea creatures. You can also sneak in a viewing of the nearby CN Tower on your way to Ripley's.
Add a visit to the aquarium at the start of your Toronto to Vancouver train trip then finish it up with a whale-watching excursion on the West Coast.


Keep reading or discover more travel inspiration in our brochure. This guide showcases our world-famous train journeys, with ideas for personalizing your Canadian vacation.
Download brochure
3. Take a tour of Niagara Falls
Spending a day at the Falls is one of the most popular things to do in Canada for families in the summer — especially if you are travelling to Canada for the first time. From the majestic waterfalls themselves to the hustle and bustle of Clifton Hill, Niagara Falls is a top tourist destination for people of all ages. Spend time in Niagara Falls on our Canada History and Culture by Rail Tour. To make your everything as easy as possible, ask your travel advisor about adding a guided tour of the falls, where you'll take a ride on the famous Hornblower cruise, take in breathtaking views from the Skylon Tower, journey behind the falls, and more.
#1 Travel tip: Don't put too much in the schedule
Leave some room in your trip days for free time. Along with down time if needed, it leaves the option for adding in an appealing activity you discover in your travels.


Louise Weiss
Director of Legendary Hospitality
4. Explore Old Quebec City
Lined with historic buildings and perfectly manicured gardens, Old Quebec City feels enchanting. And you can take it all in at your own pace on the Old Quebec Tours, an excursion add-on to our Quebec train trips. Marvel at the sights from the top of a double-decker bus and hop on and off as you please. Explore family-friendly activities like the Museum of Civilization or enjoy a relaxing picnic on Parliament Hill
5. Take the sleeper train through the Rockies
Arguably one of the most beautiful areas in Canada, the Rocky Mountains are a must-see tourist destination. One of the easiest and most rewarding ways to get to the Rockies is on the VIA Rail sleeper train — and the kids will think it's a lot of fun to sleep on the train.
On our Canadian Rockies Voyage by Train, you'll have a cozy private cabin for sleeping and some of the best views as you travel from Vancouver to Jasper. Then you'll have time to explore the area, including taking the Icefields Parkway to Banff National Park.
6. Ride the Banff Gondola
To get a bird's eye view of the Canadian Rockies, ride the gondola in Banff, another fun family activity in Canada in the summer. Banff is known for its nearly turquoise-coloured lakes, picturesque mountain views, and top-notch dining. The glass-enclosed gondola ride seats four and allows you to take in all of Banff's beauty from the sky. Get a birds-eye view of one of the prettiest parts of Canada.
Add a visit to the Banff gondola to any of our Rockies trips with a sight-seeing or private tour.
#2 Travel tip: Give the kids a camera
Whether it's an old phone or a point-and-click, kids will remember the trip even more when they can help document the experience.


Athena McKenzie
Managing Editor
7. Spend the day on Moraine Lake
Speaking of turquoise-coloured lakes, if you're in the Canadian Rockies then a trip to the famous Moraine Lake is a must — and it's less busy than the more famous Lake Louise. Surrounded by mountain peaks and natural waterfalls, Moraine Lake is almost too good to be true. Kids will love exploring the trails or renting a canoe to get an up-close view of the water.
8. Bike around Stanley Park
When it comes to things to do with family in Canada in summer, it doesn't get much better than Stanley Park. If your family loves being active together, then a Stanley Park bike tour is the perfect way to spend a sunny afternoon. Stanley Park is an easy ride, ideal for beginners and bike enthusiasts alike. Learn about the park's rich 125-year history, visit legendary totem poles, and maybe see some Vancouver wildlife along the way.
Many of our Canadian train vacations start or end in Vancouver, so be sure to make time to explore this stunning urban park.
9. Walk the Capilano Suspension Bridge
Take your Canadian summer vacation to new, breathtaking heights on the Capilano Suspension Bridge — another thing to in Canada with your family, which you will find in Vancouver. The 450-foot-long bridge hangs 230 feet above the Capilano River and offers a thrilling experience for people of any age. As you walk across the bridge you'll be joining millions of others who've crossed in the past including actors and rock stars.
About the author: Athena McKenzie is the Managing Editor at Fresh Tracks Canada. An experienced lifestyle journalist, she has written about travel, design, arts and entertainment. Her work has appeared in The Globe and Mail, Toronto Star, Zoomer Magazine, Elle Canada and... Read more
Discuss your Canadian train vacation with a local travel expert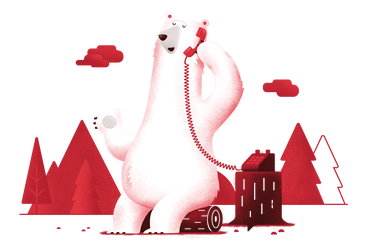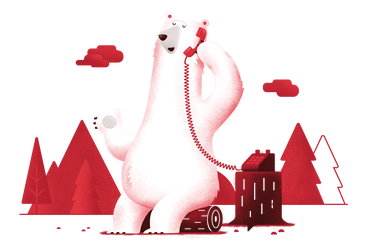 Current promotions
Sign up for special offers, monthly Canadian Insider tips, and vacation inspiration.